All Posts Tagged With: "Allergan"
IRVINE, Calif., (October 23, 2013) – Allergan, Inc., (NYSE: AGN) today announced that the company has received approval from the U.S. Food and Drug Administration (FDA) to market JUVÉDERM VOLUMATM XC, the first and only filler approved to temporarily correct age-related volume loss in the cheek area in adults over the age of 21. JUVÉDERM VOLUMATM XC helps create a more youthful appearance to the face and provides natural-looking and long-lasting results up to two years with optimal treatment.
IRVINE, Calif. (June 7, 2011) /PRNewswire/ — Allergan, Inc. (NYSE: AGN), the maker of LATISSE® (bimatoprost ophthalmic solution) 0.03%, announced today the launch of the 2011 LATISSE® Wishes Challenge. Inspired by the tradition of blowing on an eyelash to make wishes come true, the campaign is gaining momentum for the second year by rallying women in support of the Make-A-Wish Foundation®, a nonprofit organization dedicated to granting the wishes of children with life-threatening medical conditions.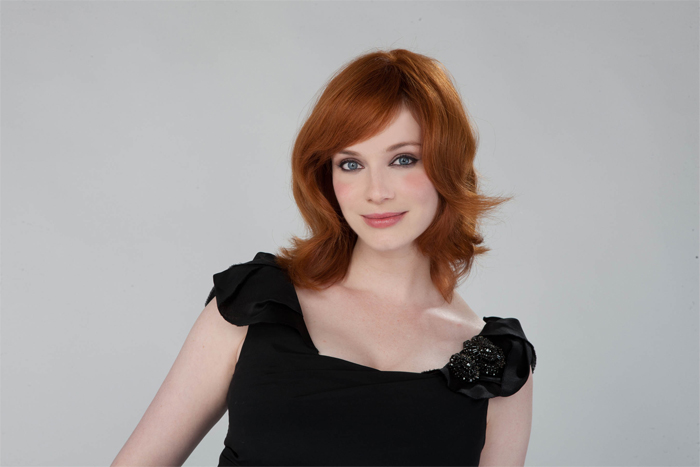 CHRISTINA HENDRICKS KICKS OFF THE LATISSE® WISHES CHALLENGE WITH THE GOAL OF RAISING $500,000 FOR THE MAKE-A-WISH FOUNDATION®
VIVITE Exfoliating Facial Cleanser by Allergan with 15% glycolic acid works incredibly, the real deal Marta Walsh says. My skin feels extra smooth and it doesn't hurt or irritates.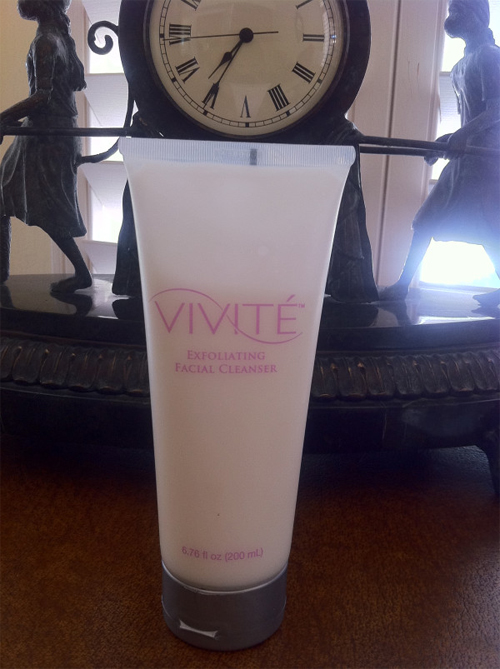 VIVITE Exfoliating Facial Cleanser. Photo by Marta Walsh
According to VIVITE: "The glycolic acid in the VIVITE skin care line is safe for at-home use because it undergoes a proprietary process called neutralization, a technology that is the result of more than 10 years of scientific study…allows the glycolic acid to release over an extended period of time and also raises the PH of glycolic closer to the PH of skin for less irritation and greater efficiency."
Vicki Iovine is now facing her own new horizons as a recently divorced mother of four after 27 years of marriage. As Vicki embarks on a journey that she's coined her "next 27 years," she plans to not only continue sharing kindness with others, but also taking the time to be kind to herself. With this commitment to spreading kindness and giving back, Vicki is thrilled to be an ambassador for the My Expressions of Kindness campaign.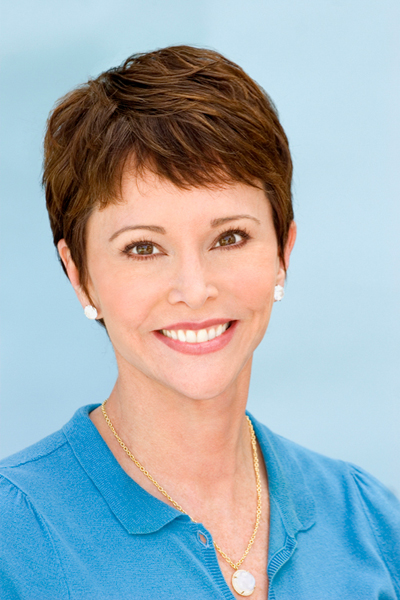 Through a quarter of a million dollar donation from Allergan, Inc., the maker of BOTOX® Cosmetic (onabotulinumtoxinA), the campaign benefits three deserving charities, including Dress for Success, an organization with a mission that's very close to Vicki's heart: providing women with the tools they need to succeed. Allergan will make a $25 donation on behalf of each consumer who shares their acts of kindness online.
Allergan, Inc. has announced the national launch of the JUVÉDERM "Switch Up" campaign, spearheaded by television personality Dayna Devon who will share ways to maintain a fresh appearance as women approach milestone birthdays.
Devon, who turns 40 this month and is a mother of two young children, has developed an easy strategy for women to switch up their current routines and take advantage of effective medical aesthetic treatments including JUVÉDERM dermal filler, the number-one selling hyaluronic acid dermal filler in the United States.
I'm excited to share with you my interview with Didiayer Snyder an Australian model and an American television personality known for her roles on the ABC Network program Extreme Makeover: Home Edition and Amazing Vacation Homes on the Travel Channel.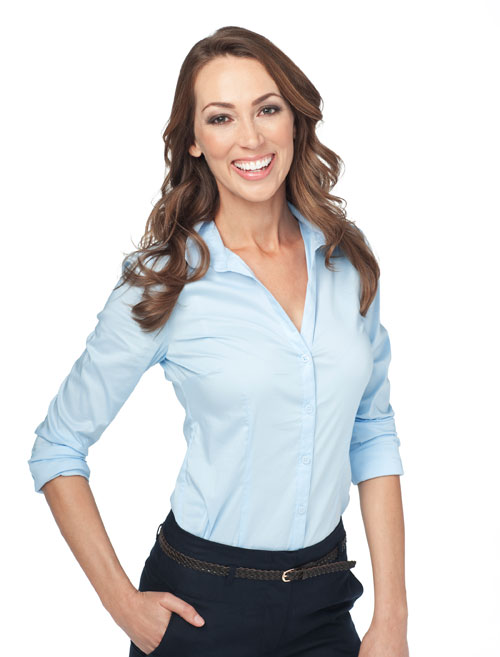 In this interview Didiayer Snyder talks to Marta Walsh about her first breaks as a model and TV personality. Her collaboration with Botox Cosmetic. The best part about her roles on Extreme Makeover: Home Edition and Amazing Vacation Homes. Personal style, beauty philosophy, what's in her makeup bag, and future plans.
Marta Walsh: Where do you call home?
Didiayer Snyder: California is home. My husband and I just moved to a cute place at the beach.
MW: What were some of your first breaks as a model and TV personality?
DS: My very first job was a TV commercial in Australia for a clothing company, and it wasn't long after that when I hit the runways.
I couldn't be more excited today sharing with you my interview with fabulous Vanessa Williams!
Vanessa Williams doesn't need too many introductions but here is why she is so great: Vanessa is a singer, songwriter and actress. She made history on September 17, 1983 when she became the first woman of African descent to be crowned Miss America. Williams then launched a career as an entertainer, earning Grammy, Emmy, and Tony Award nominations.
Vanessa Williams is also known for her role of Wilhelmina Slater on the hit TV series: Ugly Betty which has been renewed by ABC for a fourth season, and will air on Friday nights at 9:00PM Eastern/8:00PM Central starting Friday October 9, 2009.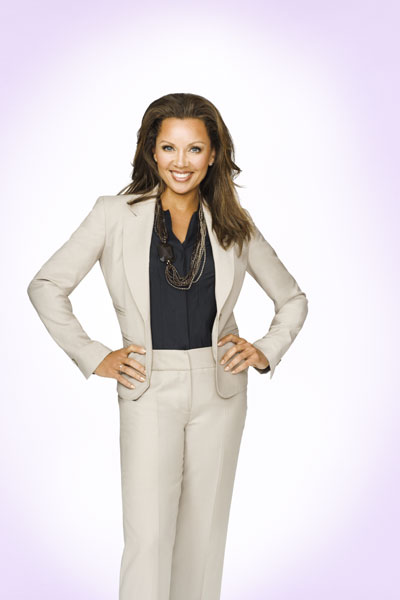 In this interview Vanessa Williams talks to Marta Walsh about the BOTOX® Cosmetic: Express Success" campaign. Gives advice to women considering BOTOX® Cosmetic for the first time. Lists her favorite skincare products for face and body. Gives us a sneak peek into her makeup bag. And shares some of her future projects.
Marta Walsh: What is the most memorable moment of your career?
Vanessa Williams: It would have to be my opening night on Broadway "Kiss of the Spider Woman" (1994). As a musical theater major, it was the ultimate success!
In honor of working women who have helped make BOTOX Cosmetic (Botulinum Toxin Type A) the most popular physician-administered aesthetic treatment for the last seven years, Allergan, Inc. just launched the "BOTOX Cosmetic: Express Success" charitable education campaign. Spearheaded by actress and singer Vanessa Williams, the campaign will benefit the not-for-profit Dress for Success, an organization that helps disadvantaged women succeed in the workforce, through a $250,000 donation from Allergan.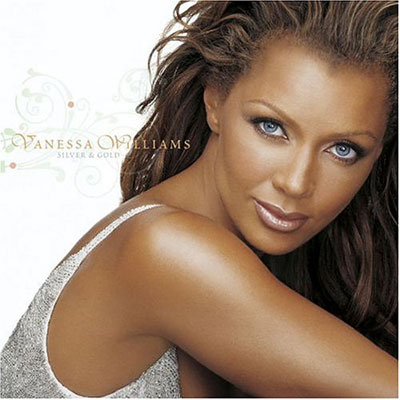 Allergan is donating $2 to Dress for Success on behalf of each of the first 25,000 people who visit and register on the campaign Web site, www.ExpressSuccessCampaign.com  click to Get Involved!
When pledging support on the ExpressSuccessCampaign.com Web site, you also can enter to WIN a trip for two to New York City to have lunch with Vanessa Williams, read Vanessa's personal blog as well as get interview and workplace tips.  This is such am amazing opportunty!
Legendary sports icons, Nadia Comaneci and Mark Spitz support Your Personal Best Public Education campaign.
Spitz and Comaneci share tips on achieving your personal best and discuss why they talked to their physicians about BOTOX® Cosmetic (Botulinum Toxin Type A) Treatment.

Mark Spitz (middle) and Nadia Comaneci (right) discussing Botox.
Five-time gold medalist, Nadia Comaneci, and nine-time gold medalist, Mark Spitz, today joined Allergan, Inc. (NYSE: AGN), the maker of BOTOX® Cosmetic (Botulinum Toxin Type A), to launch a new consumer education campaign – Your Personal Best. As part of the campaign, Comaneci and Spitz will share tips on how they remain at the top of their game in an effort to inspire men and women to achieve their own personal best – be it through diet, exercise or by improving their personal skin care routine.

Nadia Comaneci-Five-time gold medalist.
According to a recent national survey (n = 2,403), four in five people define their personal best as a combination of feeling their best, looking their best and fulfilling their responsibilities. Recognizing this, long-time friends, Comaneci (46) and Spitz (58) will travel the nation offering tips and insights on how women and men can define their own personal gold standard and achieve their goals.
Nadia Comaneci who describes her personal best as taking care of her inner and outer self. "As a mother of an active two-year old boy, I am constantly on the go and trying to find time to take care of myself," said Comaneci, who today runs a gymnastics school with husband and fellow gold-medalist gymnast, Bart Conner. "About five years ago, I realized that while I exercised and ate right most of my life, there was nothing I could do on my own that would get rid of those two stubborn frown lines stamped on my forehead. They looked like an '11′ and made me upset with the way I looked, and that's when I decided to talk to my physician about BOTOX® Cosmetic treatment. I attained a perfect '10′ at age 14, and I'm working hard to stay close to that in all that I do."