All Posts Tagged With: "Inc"
IRVINE, Calif., (October 23, 2013) – Allergan, Inc., (NYSE: AGN) today announced that the company has received approval from the U.S. Food and Drug Administration (FDA) to market JUVÉDERM VOLUMATM XC, the first and only filler approved to temporarily correct age-related volume loss in the cheek area in adults over the age of 21. JUVÉDERM VOLUMATM XC helps create a more youthful appearance to the face and provides natural-looking and long-lasting results up to two years with optimal treatment.
mark, the beauty and fashion boutique brand of Avon Products, Inc, has been selected as a featured partner by Makeup&GO! – the new studio offering on-the-go, affordable makeup application by professional makeup artists. Makeup&GO! opened its doors on May 25th, 2010, in Los Angeles, offering time-pressed women affordable professional makeup application services.
Allergan, Inc. has announced the national launch of the JUVÉDERM "Switch Up" campaign, spearheaded by television personality Dayna Devon who will share ways to maintain a fresh appearance as women approach milestone birthdays.
Devon, who turns 40 this month and is a mother of two young children, has developed an easy strategy for women to switch up their current routines and take advantage of effective medical aesthetic treatments including JUVÉDERM dermal filler, the number-one selling hyaluronic acid dermal filler in the United States.
Revlon, Inc. has announced that its Almay brand has signed one of Hollywood's hottest stars, Kate Hudson, as its newest Global Brand Ambassador.
"Almay is known for its fresh, effortless approach to beauty", said Kate Hudson. "I share that philosophy and I'm honored to be partnering with a brand that believes cosmetics should bring out the natural beauty inside every woman. At the end of the day we all want to have fun and feel beautiful – that's what Almay is all about."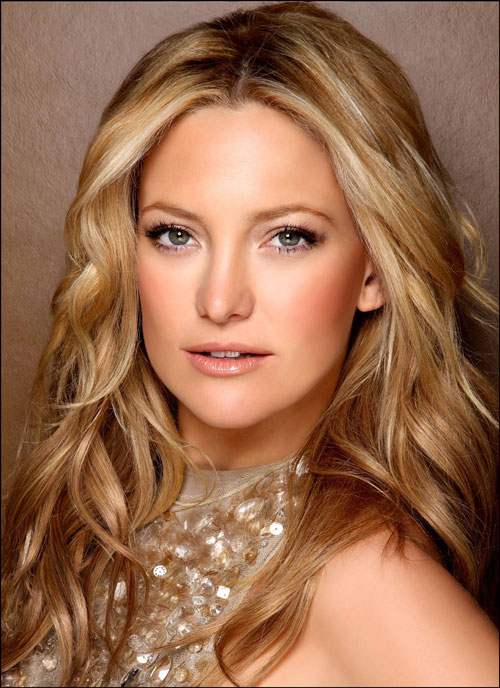 In her role as Global Brand Ambassador for Almay, Kate will be the face of new and existing Almay products and will appear in global multi-media campaigns that include television, print, in-store and internet placements. Kate's first television and print campaign for the brand is set to debut later this year.
I'm excited to share with you my interview with Didiayer Snyder an Australian model and an American television personality known for her roles on the ABC Network program Extreme Makeover: Home Edition and Amazing Vacation Homes on the Travel Channel.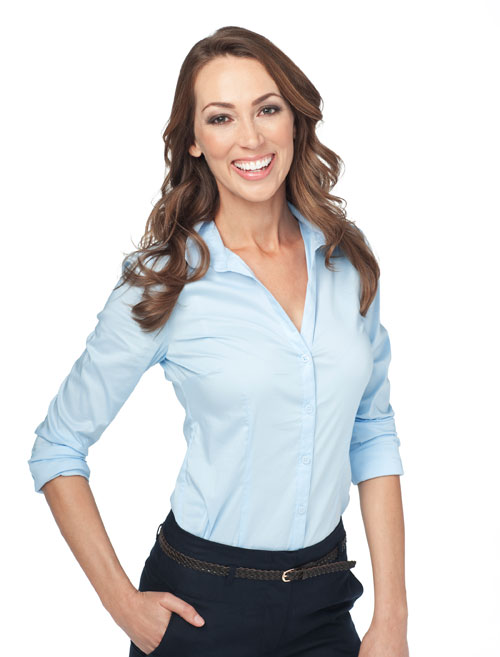 In this interview Didiayer Snyder talks to Marta Walsh about her first breaks as a model and TV personality. Her collaboration with Botox Cosmetic. The best part about her roles on Extreme Makeover: Home Edition and Amazing Vacation Homes. Personal style, beauty philosophy, what's in her makeup bag, and future plans.
Marta Walsh: Where do you call home?
Didiayer Snyder: California is home. My husband and I just moved to a cute place at the beach.
MW: What were some of your first breaks as a model and TV personality?
DS: My very first job was a TV commercial in Australia for a clothing company, and it wasn't long after that when I hit the runways.
Summer 2009 is all about bikini confidence thanks to the Nivea "Good-Bye Cellulite, Hello Bikini Challenge."
MTV Contest Winner to Join Kim Kardashian and Women Across the Country In Four-Week Nutrition, Fitness, Style and Skin Care Challenge to Look Their Bikini Best!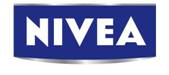 Women across the country, including celebrities like Kim Kardashian, have been feeling and looking their bikini-best thanks to the NIVEA "Good-bye Cellulite, Hello Bikini Challenge," the four-week, holistic program combining fitness, nutrition, style and NIVEA's Good-bye Cellulite skincare products to help women visibly reduce the appearance of cellulite, get in shape and radiate bikini confidence. Now, with beach season in full-throttle, NIVEA Good-bye Cellulite will partner with Challenge expert and celebrity swimsuit designer Shay Todd to present her Miami fashion show and with MTV's "It's On with Alexa Chung" to reward one lucky winner with a chance to attend the show as an on-air correspondent for MTV!!!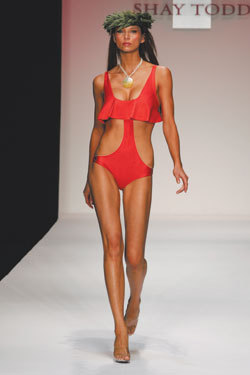 A Busy Bikini Summer: These activities bookend a busy bikini season for NIVEA's "Good-bye Cellulite, Hello Bikini Challenge." Kicking off in April, the brand hosted a Miami beach-side event where the largest gathering of bikini-clad celebrants formed a human alphabet to spell out the word "NIVEA."
I couldn't be more excited today sharing with you my interview with fabulous Vanessa Williams!
Vanessa Williams doesn't need too many introductions but here is why she is so great: Vanessa is a singer, songwriter and actress. She made history on September 17, 1983 when she became the first woman of African descent to be crowned Miss America. Williams then launched a career as an entertainer, earning Grammy, Emmy, and Tony Award nominations.
Vanessa Williams is also known for her role of Wilhelmina Slater on the hit TV series: Ugly Betty which has been renewed by ABC for a fourth season, and will air on Friday nights at 9:00PM Eastern/8:00PM Central starting Friday October 9, 2009.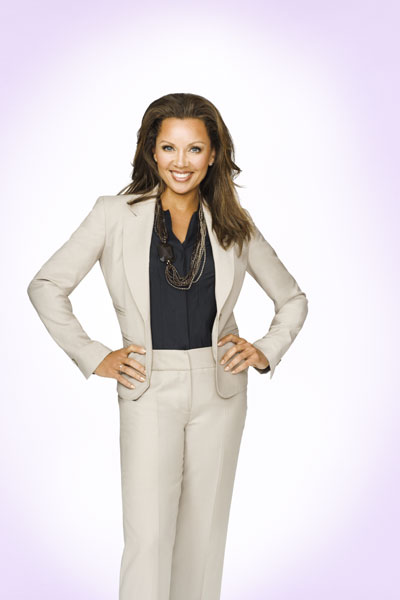 In this interview Vanessa Williams talks to Marta Walsh about the BOTOX® Cosmetic: Express Success" campaign. Gives advice to women considering BOTOX® Cosmetic for the first time. Lists her favorite skincare products for face and body. Gives us a sneak peek into her makeup bag. And shares some of her future projects.
Marta Walsh: What is the most memorable moment of your career?
Vanessa Williams: It would have to be my opening night on Broadway "Kiss of the Spider Woman" (1994). As a musical theater major, it was the ultimate success!
In honor of working women who have helped make BOTOX Cosmetic (Botulinum Toxin Type A) the most popular physician-administered aesthetic treatment for the last seven years, Allergan, Inc. just launched the "BOTOX Cosmetic: Express Success" charitable education campaign. Spearheaded by actress and singer Vanessa Williams, the campaign will benefit the not-for-profit Dress for Success, an organization that helps disadvantaged women succeed in the workforce, through a $250,000 donation from Allergan.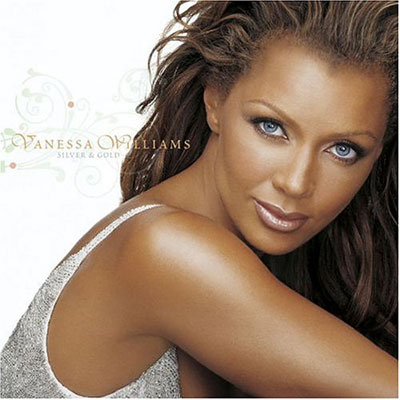 Allergan is donating $2 to Dress for Success on behalf of each of the first 25,000 people who visit and register on the campaign Web site, www.ExpressSuccessCampaign.com  click to Get Involved!
When pledging support on the ExpressSuccessCampaign.com Web site, you also can enter to WIN a trip for two to New York City to have lunch with Vanessa Williams, read Vanessa's personal blog as well as get interview and workplace tips.  This is such am amazing opportunty!