All Posts Tagged With: "Juvederm"
IRVINE, Calif., (October 23, 2013) – Allergan, Inc., (NYSE: AGN) today announced that the company has received approval from the U.S. Food and Drug Administration (FDA) to market JUVÉDERM VOLUMATM XC, the first and only filler approved to temporarily correct age-related volume loss in the cheek area in adults over the age of 21. JUVÉDERM VOLUMATM XC helps create a more youthful appearance to the face and provides natural-looking and long-lasting results up to two years with optimal treatment.
I'm super excited to share with you my interview with Dr Bracci of VERVE Medical Cosmetics in Midtown Manhattan, 50th street between 3rd and 2nd avenue. I visite Dr Bracci office on my trip to NYC last week and had the pleasure to meet with him. He was the nicest in person. I even got to try out some fillers (I can't help it I'm a beauty blogger after all I need to know). This time I had Radiesse. I am very happy with the service and the results. So here is my Q&A with Manhattan's darling Dr Bracci.
Dr Bracci of VERVE Medical Cosmetics
Marta Walsh: Where do you call home?
Dr Bracci: New York city.
MW: When & why did you first become interested in medicine particularly the skin?
Dr B: I first became interested in the non surgical cosmetics about 12 years ago when laser skin care treatments started to become popular – and I had a sense that people really wanted a non-surgical alternative. It is so exciting to see that we now have all of these new non- surgical tools to make people look better. I have always been interested in esthetics's and it just made sense for me to follow my passions.
Allergan, Inc. has announced the national launch of the JUVÉDERM "Switch Up" campaign, spearheaded by television personality Dayna Devon who will share ways to maintain a fresh appearance as women approach milestone birthdays.
Devon, who turns 40 this month and is a mother of two young children, has developed an easy strategy for women to switch up their current routines and take advantage of effective medical aesthetic treatments including JUVÉDERM dermal filler, the number-one selling hyaluronic acid dermal filler in the United States.
I'm excited to share with you my interview with Dayna Devon. Dayna is a longtime television personality, and former host and correspondent for the nationally syndicated entertainment show "Extra." She has been a regular entertainment commentator and celebrity guest host on CNN, Fox News Channel, MSNBC, "The View" and NBC's "Today."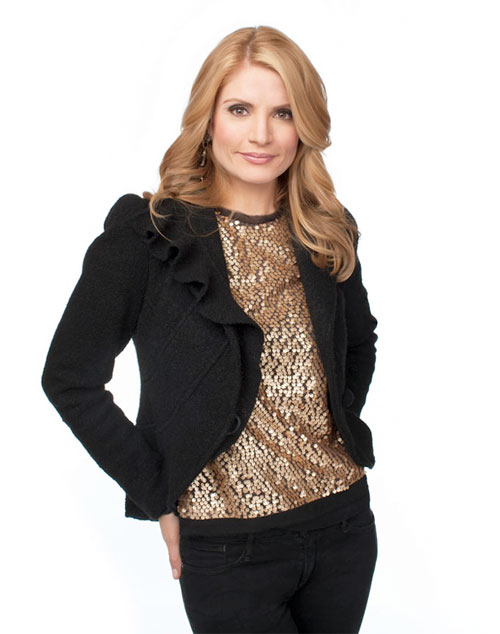 In this interview Dayna Devon talks to Marta Walsh about her beginnings as a journalist and TV Presenter. Gives advice to anyone considering JUVÉDERM for the first time. Reveals what's in her makeup bag and future plans.
Marta Walsh: Where do you call home?
Dayna Devon: Los Angeles, CA. I'm originally from Texas, but I love living in LA.
MW: Why did you decide on a career in Journalism and as a TV presenter?
DD: I always knew I wanted to be in television, but I was chicken. In the beginning, I tried related fields but it wasn't a fit. So, I gave broadcasting a try and worked my butt off. Finally, it paid off by getting a job at a small TV station in San Angelo, Texas and then moved up from there.
I've recently interviewed Laurie Casas, MD, ASERF's (Aesthetic Surgery Education and Research Foundation) President and a plastic surgeon practicing in suburban Chicago.
I would like to share with you Dr. Laurie Casas's insight and tips about injectable treatments like BOTOX Cosmetic & Juvederm, & her answer to this question: Why patients are no longer keeping their injectable treatments a secret?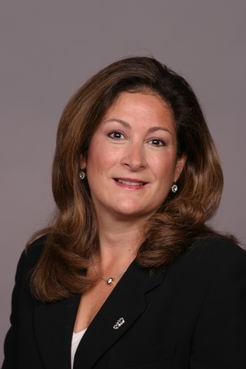 Laurie Casas, MD, a plastic surgeon
Marta Walsh: Where does your passion for plastic surgery come from?
Dr. Laurie Casas: My passion for plastic surgery comes from a life long desire to make a difference in peoples' lives and the opportunity to express myself artistically.
MW: Why patients are no longer keeping their injectable treatments a secret?
DR. LC: People know longer feel it is necessary to keep their injectable treatments a secret because these treatments are safe, reliable and affordable when performed by properly trained physicians.
MW: Why injectable treatments became so popular with so many patients men & women?
DR. LC: Injectable treatments are popular because they are safe and reliable and actually deliver predictable results which allow people to feel and look their best.
Just in-Beauty Interviews August 2008 edition with CSI Miami's beautiful actress Eva La Rue  gracing the cover.
In this month's Beauty Interviews edition, Marta Walsh brought to you amazing interviews with: Tracy Austin one of the world's most famous tennis champions talking about some of her most memorable moments of her tennis career, how Juvederm dermal filler improved her skin, what made her join the Juvederm Decades of Smooth Campaign, and Bille Jean-her toughest opponent in her entire career.
Barbara Carey , a talented entrepreneur and the inventor of Spinlash, the first mascara that revolves around you. In the interview, Barbara Carey talks about her early entrepreneurial days from age 9, Hairagami her most successful invention to date, gives advice on how to decide about what business to be in, and her ten top beauty secrets.
Dr Howard Sobel the creator of DDF Skincare. In the interview Dr Sobel talks about his decision to create DDF, the best part of developing his own skincare line, why he thinks Giuliana Rancic's from E! News favorite DDF Cleanser is so amazing, and his passion to help women and men restore their skin to the most youthful appearance.
Soul Lee is an expert lash and brow expert at Shu Uemura. In the interview Soul Lee talks about her fascination with eye lashes, Shu Uemura's "Rebirth" Collection, gives tips on how to get the modern Marilyn Monroe eye makeup look, and reveals Hollywood's best-kept eye lash secrets.
Kattia Solano the owner of the popular Butterfly Studio Salon in New York City. In the interview Kattia talks about the Butterfly Studio Salon experience, her Best Haircut Award by Allure Magazine, best kept secrets for beautiful hair, and plans for developing her own hair care line inspired by her origins in Costa Rica.
Eva La Rue reveals some of her beauty secrets, her romantic engagement in Africa, what some people may not know about her, and her upcoming movie with Samuel L. Jackson called: Lakeview Terrace.
Happy reading!