All Posts Tagged With: "Moisturizers"
Do you know the feeling of waking up in the morning and your skin just looks and feels tired? You also feel your skin needs an extra treatment. An extra something! Well, the way I tackle this feeling is by applying the June Jacobs Cranberry Pomegranate Moisture Masque. This face masque is soothing, hydrating, and comforting. All the words I like to hear when I want to feel good:) Available at www.junejacobs.com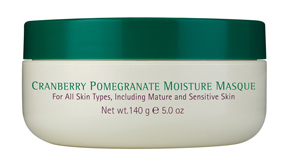 I know I would sound a bit high maintenance if I tell you that I'm addicted to a face mist. When do I use it? Well, my favorite time to spray a face mist is right after shower before I apply anything else on my face. It feels so invigorating and I'm addicted to that feeling. Perfect for the day after a big night party. I also love to use a face mist when I travel, after a long and tiring flight. Just a reminder: I'm not an esthetician, or a makeup artist and my opinion is just mine, very amature I should say.
Here is Marta's face mist top picks:
1. AmorePacific Moisture Bound Skin Energy Hydration Delivery System, $35 at sephora.com

NEW from Patricia Wexler M.D. Dermatology: Anti-Aging for Sensitive Skin product line designed for both anti-aging treatment and sensitive skincare.
Sensitive skin sufferers have long been faced with a choice: combat the signs of aging and risk redness and irritation, or accommodate sensitive skin. With the introduction of Patricia Wexler M.D. Dermatology Anti-Aging for Sensitive Skin, you don't have to choose — the breakthrough four-step regimen gently and effectively addresses the needs of both aging and sensitive skin.
Patricia Wexler M.D. Dermatology is one of my favorite skincare lines. Her products are always gentle on my skin, smell clean and not loaded with fragrance, and her moisturizers are very hydrating.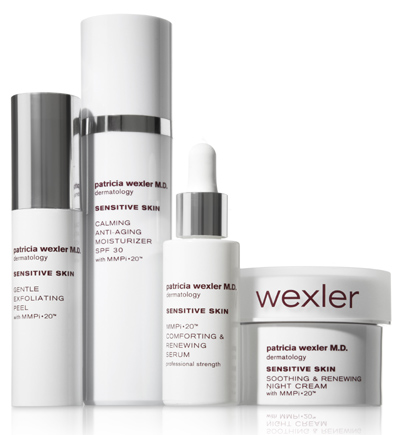 Each product in the regimen is specially designed to soothe and calm skin while reversing signs of aging without irritation:
· Gentle Exfoliating Peel reveals healthy, fresh skin in one trauma-free step ($34.50)
· MMPi20 Comforting & Renewing Serum decreases skin's reactivity while visibly diminishing signs of aging ($55)
L'Occitane NEW Anti-Aging Divine Immortelle Cream: On September 16th, L'Occitane is launching a new amazing anti-aging Cream: Immortelle Divine.
On Corsican Lands, L'Occitane discovered Immortelle and Myrtle organic essential Oils with extraordinary powers of longevity and regeneration. Now it brings them together in an exceptional, complete anti-ageing care: Immortelle Divine Cream. To fight all the signs of aging and help preserve the skin's youthfulness.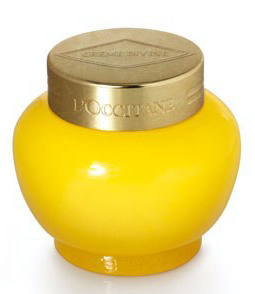 Ingredients:
• organic immortelle essential oil: gives substance to the skin.
• organic myrtle essential oil: restores cellular youthfulness and vitality
Neutrogena is a brand I've been using ever since I was a teenager back in Israel, believe it or not. And still today remains one of my favorite skincare lines. This is why I'm excited with their latest skincare collection: Neutrogena Ageless Restoratives. Just to show you that Neutrogena seems to want to address skincare issues from teen all the way to mature skin. Pretty fascinating!:)
Now you can Undo summer skin sins…in just two weeks! With the end of summer fast approaching, there has never been a better time to rejuvenate your skin, and restore some of the damage caused by the intense summer sun. While, wearing a broad spectrum SPF is the best way to protect your skin from wrinkles and brown spots, NEUTROGENA is offering you the opportunity for a "do-over," and is helping you combat the damaged caused by too much sun and not enough sleep. 
· Repair – The first step to repairing past sun damage is to repair skin with a treatment that will not only improve the look of your skin, but will work deep within skin to reverse the signs of past sun damage
Prescriptives NEW Comfort Cream has been re-formulated and is more soothing and calming than ever before. Comfort Cream is suitable for all sensitive skin types – including those with Rosacea – and immediately soothes and calms skin while providing intensive moisture. Skin moisturizers and naturally soothing plant and algae extracts help immediately relieve irritated skin that tends to be red and dehydrated. Over time, skin is less irritated and repaired so it always looks and feels its best.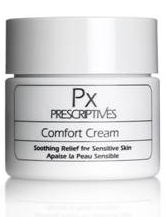 Prescriptives NEW Comfort Night Repair Cream for Sensitive Skin: Prescriptives NEW Comfort Night works with skin's night repair rhythms to help correct the appearance of skin damage and reduce the look of lines and wrinkles. Comfort Night hydrates skin with a luxurious, non-greasy treatment that infuses moisture into the skin while calming and soothing to decrease sensitivity and irritation. Skin wakes up nourished, hydrated, healthy… ready to face the day's aggressors!
You are invited to join the new Clarins interactive community on Facebook and Twitter. Be one of the first 5,000 people to fan their page and receive a complementary 3-week supply of the NEW Multi-Active Day skin care cream!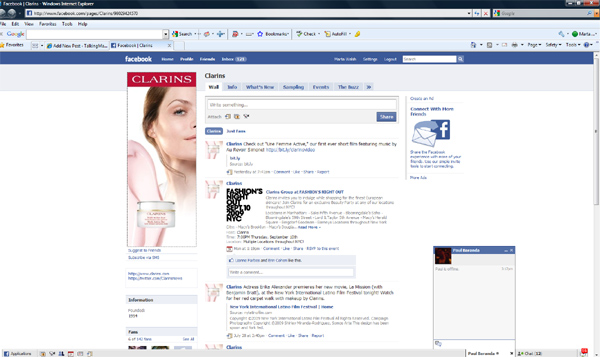 Click on the links below to become a fan!
Clarins on Facebook:
http://www.facebook.com/pages/Clarins/98029424570
Clarins on Twitter:
http://twitter.com/ClarinsNews
Official Clarins Website:
http://us.clarins.com
Kiehl's introduces Rare Earth Pore Minimizing Collection which is available from August 2009.
Rare Earth Deep Pore Daily Cleanser: This daily cleanser is formulated specifically for normal to oily skin types to purify and thoroughly cleanse facial skin. This non-stripping, mildly foaming formula contains Amazonian White Clay and finely crushed Diatomaceous Earth particles to gently remove surface debris, toxins, and oils which can enlarge the appearance of pores. SRP: $22.50 for 5.0 fl. Oz. / 150ml.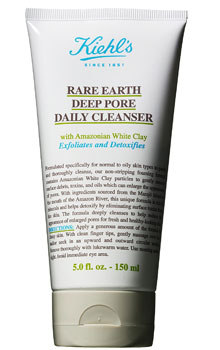 Kiehl's Pore Minimizing Toner: This dual-phase pore minimizing toner is formulated with ingredients sourced from the Marajo Island at the mouth of the Amazon River to help eliminate surface toxins from the skin. The absorbent powders of the Amazonian White Clay help to refine pores and control excess oil as it maintains the skin's PH level. After application, skin appears matte, with re-balanced moisture levels.  I use it everyday now! I love this toner. It refreshed my skin after shower and when my skin needs that extra cleaning. SRP: $20.50 for 8.4 fl. Oz. / 250ml.

In Marta's Makeup Bag:
Dior Capture Totale Multi-Perfection Concentrate for wrinkles, density and brightness: I apply this serum right after shower, before my day cream, and it feels amazing. It immediately sooths and hydrates my skin. It is light and not greasy. Absorbs easily and quickly into skin. It is a bit pricey, at $135, but good investment for your skin!
How does Dior Capture Totale Multi-PerfectionConcentrate Serum actually looks like? It's a sheer light pink serum, and smells clean, soft and not overpowering.
Available at Sephora and Sephora.com
Vichy Normaderm Pro Mat Ultra-Mattifying Oil-Free Lotion SPF15 ($21) is what I like to use before I put on my makeup and step outside the Arizona sun. Best feature about this face cream is that it's not greasy thanks to its Dry Finish" Technology: a shine-control formula. It is very hydrating, and protects me from the sun. The cream itself smells very clean which is always a plus.
Needless to say, Vichy Normaderm Pro Mat SPF 15 Sunscreen is in Marta's makeup bag now:)

Visit www.vichyusa.com for additional product details