All Posts Tagged With: "June Jacobs"
Do you know the feeling of waking up in the morning and your skin just looks and feels tired? You also feel your skin needs an extra treatment. An extra something! Well, the way I tackle this feeling is by applying the June Jacobs Cranberry Pomegranate Moisture Masque. This face masque is soothing, hydrating, and comforting. All the words I like to hear when I want to feel good:) Available at www.junejacobs.com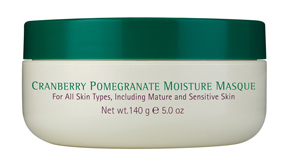 I like to get in the Halloween and fall mood with my beauty products as well. I blogged earlier about my favorite food and holiday inspired body wash by Philosophy I Love Candy Corn and I also love the June Jacobs Perfect Pumpkin Peeling Enzyme Masque. Can you get more Halloween inspired beauty products with a name like Pumpkin:) This my version of a Halloween masque (pun intended).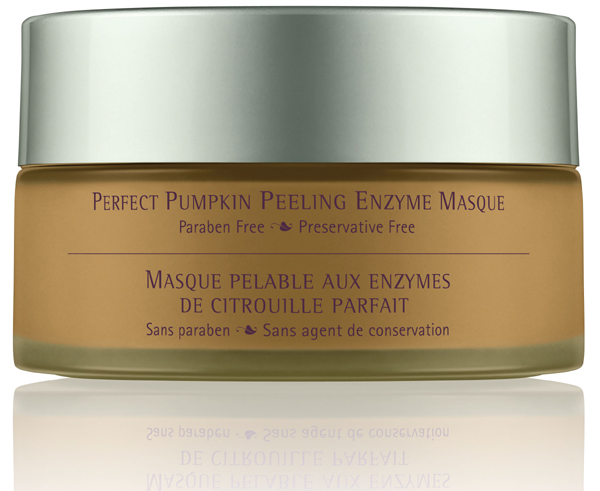 June Jacobs Perfect Pumpkin Peeling Enzyme Masque the official description:  This detoxifying spicy enzyme masque is designed to target and digest dead surface cells while stimulating cellular turnover. Combining the exfoliating benefits of Vitamin A and the repairing benefits of Pumpkin enzymes this wonderful masque acts as a home "peel" treatment. Exposing soft, supple, naturally hydrated skin.
June Jacobs, a spa specialist and the founder of June Jacobs Spa Collection, gives us a quick advice on How To Go About Choosing The Right Spa:


Spa Specialist June Jacobs. 
How to go about choosing the right spa: "I always recommend spas I have had a great experience at. One should read about them online, in the spa magazines, look at what their ratings have been, and of course by recommendation".
How To Create A Spa Experience at Home: "The first step to creating a serene spa environment at home is with candles. I recommend turning off all phones, put on your favorite relaxing music, and drawing a bath using bubble bath and bath salts".
via: Beauty Interviews.
Mother's Day is approaching so we wanted to give you few beauty gift ideas for that very special Mom.
CARGO PlantLove Lipstick designed by celebrity moms, such as: Denise Richards, Kim Raver, and Angie Harmon and named after their children. Once mom opens her biodegradable PLA (corn based plastic) packaged tube of lipstick she can plant the outer packaging to create her very own garden of flowers. Additionally, $2.00 from each tube sold also goes to St. Jude's Children's Research Hospital. Price: $20, at Sephora and Sephora.com. Price: $20.
June Jacobs Better Love Naturel: This Mother's Day, love is in the air and you can actually smell it. June Jacobs is proud to to unveil her new captivating new fragrance, a musky floral that is pure and untouched by preservatives. This fragrance is especially close to June's heart as she and her daughter, Rochelle, worked on this formula together. Available at: www.junejacobs.com . Price: $90.
theBalm Sexy Mama is a virtually invisible powder, with revolutionary, tiny oil absorbing spheres to remove shine, leaving her with a soft, silky matte finish. Available at Sephora and Sephora.com. Price: $18.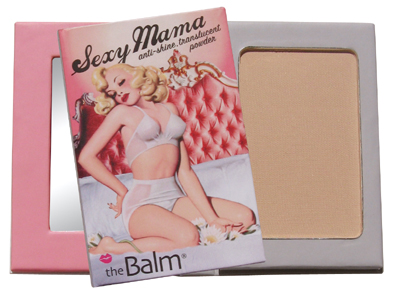 Annick Goutal Les Soliflores Limited Edition Collection a collection of floral fragrances that represents the five favorite florals of both Camille Goutal and her mother Annick. The collection includes fragrances in the following florals: La Violette, Le Jasmine, Neroli (Orange Blossom), Le Chèvrefeuille (Honeysuckle), Le Muguet (Lily of the Valley). Available at Saks Fifth Avenue. Price: $400.
Philosophy Breakfast In Bed a sweet scented shampoo, shower gel, and bubble bath in: Cafe au Lait, Fresh Cream, and Belgian Waffles. Available at: www.sephora.com . Price: $30.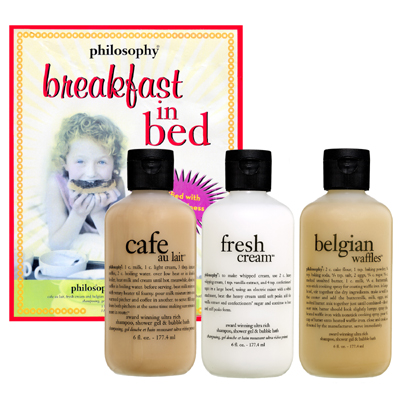 Go Zero Biolage Mother's Day Gift Sets-Biolage has joined the Conservation Fund's Go Zero campaign in its effort to combat global warming with 100% recyclable gift sets, and BIOLAGE is also making a donation to the charity for each gift set sold. Each set contains a shampoo and conditioner and a limited edition body balm. Available at hair salons nationwide. To locate a Biolage salon, please log onto www.biolage.com or call 1.800.MATRIX. Price: $26.00 for each set.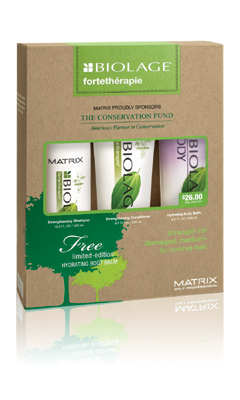 Molton Brown relaxing yuan zhi bath & shower and relaxing yuan zhi sleep mist: Yuan zhi, a wild South China plant, is used traditionally to balance energy (Chi) and soothe the spirit. This richly moisturizing bath formula and sleep mist combats stress and promotes peaceful sleep. Available at: www.moltonbrown.com . Price: $28 for Bath Gel. $44 for Sleep Mist.
Darphin Facial Kits: No need for mom to hop a flight to Paris to indulge in a Darphin signature spa experience. Introducing the first ever Darphin Spa Facial Kits, perfect for giving your mom a little bit of luxury with no appointment needed. The Calming Cocoon and instant Firming Kits are perfect for the mom who wants to relax. Available at: www.darphin.com . Price: $120-$135.
Here is an interview with June Jacobs the fabulous founder of the June Jacobs Spa Collection, a luxury spa brand.  In this interview June talks about her fascination with skincare, her connection with the Peter Thomas Roth Clinical Skincare line, and how she managed to succeed in the skincare business all these years (via www.beautyinterviews.com)
How did your interest in skincare begin?
Following college graduation I began working for a prominent NYC based plastic surgeon. In my time there, I learned a tremendous amount about the skin and from then on I was hooked. I was so intrigued from my initial experiences and decided to pursue a career in the skincare industry.
What is different about June Jacobs Spa Collection?
My June Jacobs Spa Collection consists of paraben, preservative, and fragrance free products, with natural aromatics. When creating each product it was important to make them all user friendly. Not only is the line botanical, but each product is practical and results-oriented.
Which of your products are you most proud of creating?
I would have to say my Age Intensifying Group. It is incredibly special due to the technology and unique ingredients used to make these products.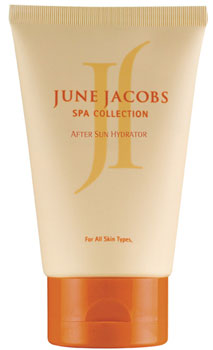 What is new with June Jacobs Spa Collection this year?
I am launching Better Love Naturel, my new fragrance that is 100 percent natural and preservative free. It is a beautiful scent that is intoxicating to the senses.
You are also a co-founder of Peter Thomas Roth Clinical Skincare. How did your business relationship with Peter evolve?
Peter and I were friends for many years. Before Peter and I began working together, I had helped to start another skincare company. One day when Peter and I were together the topic of joining forces to create a line came up, and we took it from there.
Click here to read full interview.
Beauty Interviews just published their December edition with Dr. Robert Rey from the E! Networks hit series: Beverly Hills Dr 90210 on the cover.  In Dr Rey's interview you can learn about his beginnings as a plastic surgeon, his new shape wear line Instant Shape, Rey Anatomy DVD Series and  what really matters to him in life.     
More cool interviews you want to read include: June Jacobs the founder of June Jacobs Spa Collection and also the co-founder of the Peter Thomas Roth skincare line, celebrity makeup artist Elke Von Freudenberg, and founder of TinTe Cosmetics Stacy Provines.  Don't forget to leave any comments. Happy reading!