I like to get in the Halloween and fall mood with my beauty products as well. I blogged earlier about my favorite food and holiday inspired body wash by Philosophy I Love Candy Corn and I also love the June Jacobs Perfect Pumpkin Peeling Enzyme Masque. Can you get more Halloween inspired beauty products with a name like Pumpkin:) This my version of a Halloween masque (pun intended).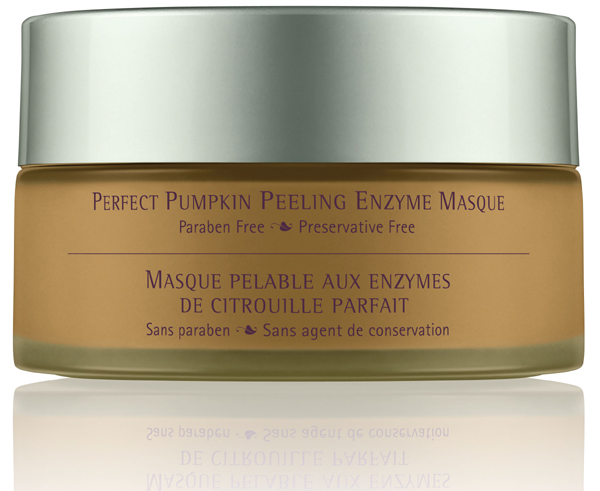 June Jacobs Perfect Pumpkin Peeling Enzyme Masque the official description:  This detoxifying spicy enzyme masque is designed to target and digest dead surface cells while stimulating cellular turnover. Combining the exfoliating benefits of Vitamin A and the repairing benefits of Pumpkin enzymes this wonderful masque acts as a home "peel" treatment. Exposing soft, supple, naturally hydrated skin.
Ingredients: 
Pumpkin Enzyme
Vitamin A
Sodium Hyaluronate
How To Use: After cleansing and toning, apply a spatula full of masque to clean skin. Leave masque on for 7-10 minutes, remove with tepid water. Follow with eye cream, serum, moisturizer and SPF.
Price: $78.00, 5.0 oz
Available at www.junejacobs.com  and prestige spas nationwide.