Mother's Day is approaching so we wanted to give you few beauty gift ideas for that very special Mom.
CARGO PlantLove Lipstick designed by celebrity moms, such as: Denise Richards, Kim Raver, and Angie Harmon and named after their children. Once mom opens her biodegradable PLA (corn based plastic) packaged tube of lipstick she can plant the outer packaging to create her very own garden of flowers. Additionally, $2.00 from each tube sold also goes to St. Jude's Children's Research Hospital. Price: $20, at Sephora and Sephora.com. Price: $20.
June Jacobs Better Love Naturel: This Mother's Day, love is in the air and you can actually smell it. June Jacobs is proud to to unveil her new captivating new fragrance, a musky floral that is pure and untouched by preservatives. This fragrance is especially close to June's heart as she and her daughter, Rochelle, worked on this formula together. Available at: www.junejacobs.com . Price: $90.
theBalm Sexy Mama is a virtually invisible powder, with revolutionary, tiny oil absorbing spheres to remove shine, leaving her with a soft, silky matte finish. Available at Sephora and Sephora.com. Price: $18.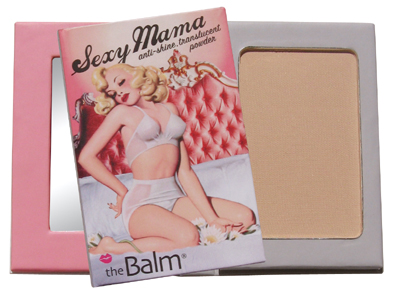 Annick Goutal Les Soliflores Limited Edition Collection a collection of floral fragrances that represents the five favorite florals of both Camille Goutal and her mother Annick. The collection includes fragrances in the following florals: La Violette, Le Jasmine, Neroli (Orange Blossom), Le Chèvrefeuille (Honeysuckle), Le Muguet (Lily of the Valley). Available at Saks Fifth Avenue. Price: $400.
Philosophy Breakfast In Bed a sweet scented shampoo, shower gel, and bubble bath in: Cafe au Lait, Fresh Cream, and Belgian Waffles. Available at: www.sephora.com . Price: $30.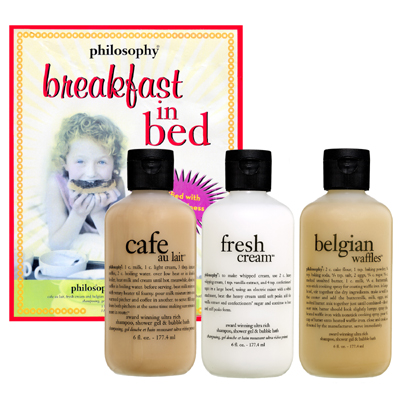 Go Zero Biolage Mother's Day Gift Sets-Biolage has joined the Conservation Fund's Go Zero campaign in its effort to combat global warming with 100% recyclable gift sets, and BIOLAGE is also making a donation to the charity for each gift set sold. Each set contains a shampoo and conditioner and a limited edition body balm. Available at hair salons nationwide. To locate a Biolage salon, please log onto www.biolage.com or call 1.800.MATRIX. Price: $26.00 for each set.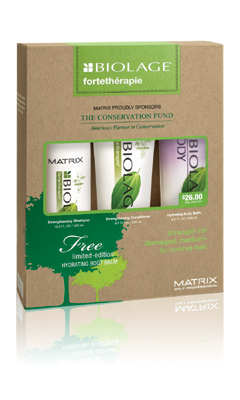 Molton Brown relaxing yuan zhi bath & shower and relaxing yuan zhi sleep mist: Yuan zhi, a wild South China plant, is used traditionally to balance energy (Chi) and soothe the spirit. This richly moisturizing bath formula and sleep mist combats stress and promotes peaceful sleep. Available at: www.moltonbrown.com . Price: $28 for Bath Gel. $44 for Sleep Mist.
Darphin Facial Kits: No need for mom to hop a flight to Paris to indulge in a Darphin signature spa experience. Introducing the first ever Darphin Spa Facial Kits, perfect for giving your mom a little bit of luxury with no appointment needed. The Calming Cocoon and instant Firming Kits are perfect for the mom who wants to relax. Available at: www.darphin.com . Price: $120-$135.