All Posts Tagged With: "Anti Aging Cream"
Does this scenario sound familiar: You are standing in front of a huge skincare isle or shelf in your local drugstore and you just can't decide which moisturizer to buy. Well, my decision is easy these days: I'm in LOVE with Olay PROx Intensive Wrinkle Protocol. The creams are super hydrating, silky to touch, and never heavy or greasy. No strong fragrance, which is a big plus. Honestly, this is my favorite Olay moisturizer line, alot of it to do with the fact that not only it works amazing on my skin, there is no strong perfume smell. You know me, I'm not so keen on perfume in my skincare.
The Olay PROx Intensive Wrinkle Protocol kit includes: age repair lotion with SPF 30. wrinkle smoothing cream. deep wrinkle treatment.
Secret: Marta loves to shop in Walmart for beauty products! I know, some of you might be surprised. But I believe in life you need to mix and match. I like to mix expensive beauty products with some classic super affordable products.
Here are Marta's picks:
Cover Girl lash blast Volume Blasting Mascara: I hear this mascara by Cover Girl is a total super star and is securing its place as a classic. It made my lashes this morning long and full in just seconds.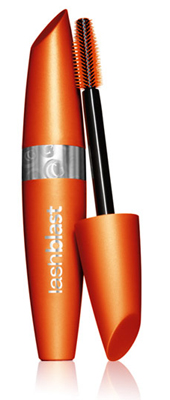 L'Occitane NEW Anti-Aging Divine Immortelle Cream: On September 16th, L'Occitane is launching a new amazing anti-aging Cream: Immortelle Divine.
On Corsican Lands, L'Occitane discovered Immortelle and Myrtle organic essential Oils with extraordinary powers of longevity and regeneration. Now it brings them together in an exceptional, complete anti-ageing care: Immortelle Divine Cream. To fight all the signs of aging and help preserve the skin's youthfulness.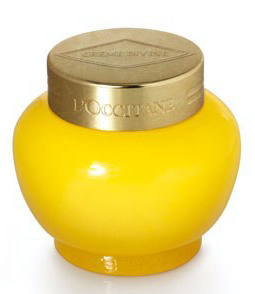 Ingredients:
• organic immortelle essential oil: gives substance to the skin.
• organic myrtle essential oil: restores cellular youthfulness and vitality
RENOVA (tretinoin cream) 0.02% reduces fine lines and wrinkles due to photodamage and is the #1 prescribed, FDA-approved topical treatment.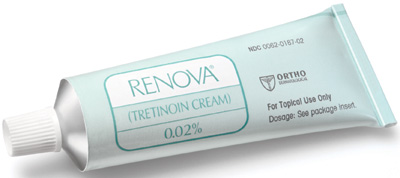 RENOVA is the #1 prescribed, FDA-approved topical treatment clinically proven to reduce fine facial wrinkles due to photodamage associated with chronic sun exposure. As part of a comprehensive skincare and sun protection program, RENOVA can reduce some signs of photodamage, helping to smooth out fine facial wrinkles. RENOVA is a retinoid that contains tretinoin, the gold standard of retinoid therapy for 30 years.
Estee Lauder Introduces Time Zone Wrinkle Reducing Moisturizers inspired by the science of Sirtuin Activation with Innovative Tri-Hyaluronic Technology for proven visible skin age reversal.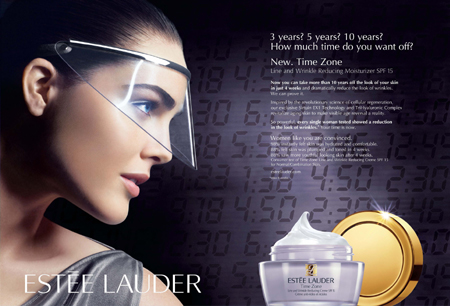 Estée Lauder breaks new ground in skincare science by re-inventing the anti-wrinkle moisturizer to significantly defy aging. Introducing NEW TIME ZONE LINE AND WRINKLE REDUCING MOISTURIZERS, the first moisturizer to target and measurably reduce the appearance of lines and wrinkles and reverse away the years by helping skin behave in a younger way.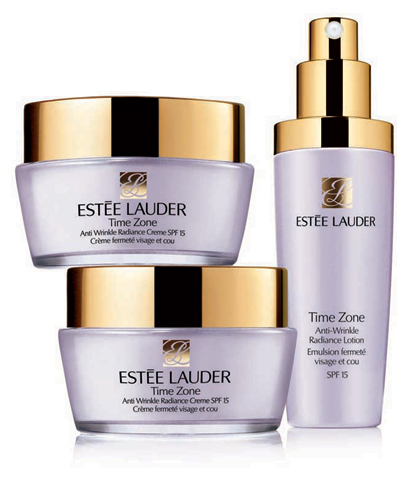 Inspired by the revolutionary science of cellular regeneration, Estée Lauder's exclusive Sirtuin EX-1 Technology and Tri-Hyaluronic Complex work in synergy to create an optimal environment to reverse skin's perceived (visible) age while also optimizing skin's behavior. So skin not only looks younger, but behaves younger too.
It seems to me that Olay is becoming synonymous to quality yet affordable skin care. If you are a fan of Olay Regenerist you might want to learn about Olay's latest addition, which was first introduced in July 2006: Olay Definity.
Here are some facts about Olay Definity: A precision technology anti-aging skin care collection containing the Olay-exclusive Essential Glucosamine Complex to reduce the appearance of skin discolorations such as dullness and brown spots by up to 78 percent vs. base moisturizer. With daily use, Olay Definity penetrates up to 10 surface layers deep and hydrates to both help reverse the appearance of past damage coming from beneath skin's surface and allow natural rebuilding of skin's collagen.
There two main ingredients in Olay Definity: N-acetyl glucosamine and Niacinamide. N-acetyl glucosamine is found to work with moisturizing Niacinamide to improve the skin's moisture barrier, visibly reducing the appearance of hyperpigmented spots and improve the overall evenness of skin tone. Niacinamide works to hydrate and soften skin while creating strong moisture barrier to help reduce the appearance of red, blotchy skin.
Definity Product line-up:
Olay Definity Deep Penetrating Foaming Moisturizer: an aerated serum less dense than a lotion or cream, but with equal penetration performance. It feels virtually weightless on the skin and easier to spread than a cream or serum, hence more even coverage.
Olay Definity Correcting Protective Lotion with SPF 15: has a broad spectrum of UV protection and provides a luminous effect that helps correct the appearance of color imperfections.
Olay Definity Intense Hydrating Cream: luxurious cream contains the highest levels of glycerin in the line to provide hydration deep into multiple levels of the skin.
How to use:In the morning, apply the Deep Penetrating Foaming Moisturizer followed by the Corrective Protective Lotion SPF 15 for light weight moisture with UVA/UVB protection. In the evening, use the Deep Penetrating Foaming Moisturizer with the Intense Cream for deep moisturization. SRP: $27.99.
Introducing M LAB, the ingredients for beautiful skin.
A global leader in the art and science of Cosmeceutical development, Milbar Laboratories has been formulating innovative skincare in the medical market for dermatologists and plastic surgeons for over 25 years. Always on the cutting edge, Milbar Laboratories presented their scientists with a unique challenge-to create without limitation, the most efficacious and luxurious anti-aging formulations. Thus, M LAB born.
Originally launched at London's most famous Harrods in the prestigious White Hall, M LAB consists of unprecedented levels of clinically active ingredients, ranging from 45% to 74%. Average luxury cosmeceuticals may contain 10%-20% clinically active ingredients, making M LAB the most powerfully corrective and effective skincare line.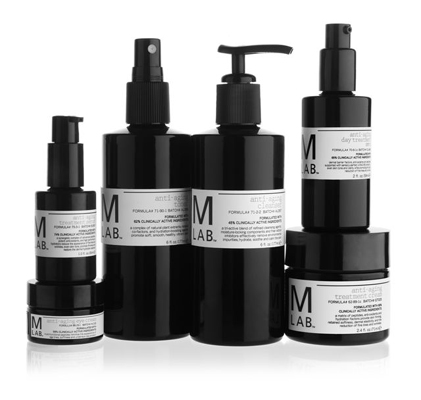 These active ingredients are combined in a matrix formula that targets all visible signs of aging, resulting in skin firming, the reduced apearance of fine lines and wrinkles, improved clarity, color and texture of skin, and noticeably younger looking skin.
The sleek M LAB collection comes in shiny, mod black bottles and jars with white labels.
Created to target every visual sign of the aging process, the M LAB line includes treatment creams, serums, sunscreens, cleansers, and toners. M LAB skincare line is formulated with ingredients such as: peptides, antioxidants, and plant extracts.
M LAB is available exclusively at Harrods London and at: www.mlabonline.com .