All Posts Tagged With: "Cover Girl"
Maggie Gyllenhaal's 2010 Oscars makeup look by COVERGIRL celebrity makeup artist Molly R. Stern.
"The finished product was perfection. She looked like herself. Authentic, cool and beautiful. Being a part of Oscar day with a nominee is such an honor. It's like an actress' wedding day with Hollywood. I love being here. I feel so blessed."-Molly R. Stern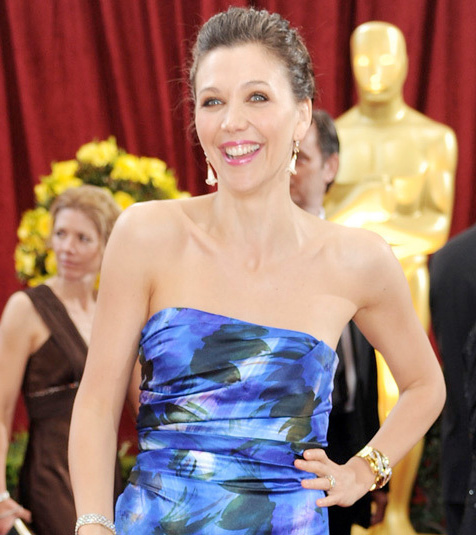 How to get Maggie Gyllenhaal's Oscars 2010 makeup look by Molly R. Stern: Maggie is the muse of spring. Her Dries Van Noten gown is a swirl of bright colors that fades into white. For her makeup I wanted to bring out the color of her eyes with some depth while keeping with the brightness of her overall style.
We started off the look by refreshing the skin with Jurlique Rose Water spray. Then I prepped the skin with Shu Uemura red:juvenus vitalizing concentrate and lightly moisturized with La Mer moisturizing lotion.
For a flawless complexion I primed Maggie's skin with COVERGIRL & Olay Simply Ageless Serum Primer (out in July 2010!!).
Did you know that the first time I've ever tried any makeup from Cover Girl was during New York Fashion Week Spring 2010? I can already feel many of you are surprised. Well, growing up in Israel back in those days we didn't have many options for makeup . It was a beauty brand I was not at all familiar with. Luckily, I can't think of a better introduction to Cover Girl, now one of my favorite makeup lines, by Jake Bailey Cover Girl's celebrity makeup artist. I met Jake at the CVS Reinventing Beauty Lounge back in September 2009, he did my makeup using all Cover Girl products and needless to say Marta was in love!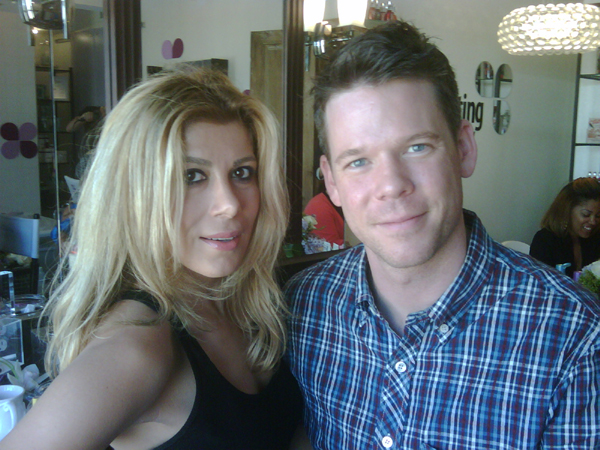 Marta Walsh and Jake Bailey Cover Girl's Celebrity Makeup Artist
These are the Cover Girl makeup products Jake Bailey used on Marta's face:
Face
Cover Girl and Olay Simply Ageless foundation #260 Classic Tan which felt so refreshing on my skin
As the holiday season approaches, we prepare ourselves for Christmas and New Year's Eve celebrations. As seen backstage for Tamara Pogosian Holiday 2010 fashion show in NYC, it was all about colored cheeks or bold lips. Makeup Artist Stephanie Flor created the makeup look. It was fun and original, and perfect for any occasion.
Inspired by the movement of Twilight: New Moon, Stephanie muted the colors on the face to add a dramatic effect with an intense dark red lip and angel white eyes.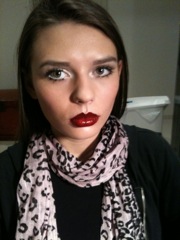 Using a rich white shadow (Cover Girl Golden Sunset) Stephanie covered the upper lid and blended it to the brow bone. The eyebrows were combed upward with clear gel. White liner (Covergirl starlightening white) was applied to the inner rim of the models eye's to add that special touch.
Hi guys! Are you looking for the perfect mascara? I'm excited to share with you my list of top mascaras and a sneak peek of what's new in the mascara world.
Products mentioned in Marta's Vlog:
HYPNÔSE DRAMA Instant Full Body Volume Mascara by Lancôme, $24.50.
ÔSCILLATION POWERBOOSTER vibrating lash primer by Lancôme, $39.
eyes to kill mascara by Giorgio Armani Beauty, $28.
Zoom Fast Black Lash by MAC Cosmetics, $13.
Telescopic Explosion Mascara by L'Oreal, under $10.
Extra Volume Collagen Mascara by L'Oreal, under $10.
lash blast length mascara by Cover Girl NEW, under $10.
I'm so excited to share with you my interview with an Olympic Ice Dancer Tanith Belbin! I love watching figure skating and ice dancing therefore interviewing Tanith is a dream come true.
Tanith Belbin is a Canadian-American ice dancer. Though she holds dual citizenship, she competes for the United States and has competed for the U.S. since she began skating with Benjamin Agosto in 1998. With Agosto, Belbin is the 2006 Olympic silver medalist, four time World medalist, three time Four Continents champion (2004–2006), and five-time U. S. champion (2004–2008).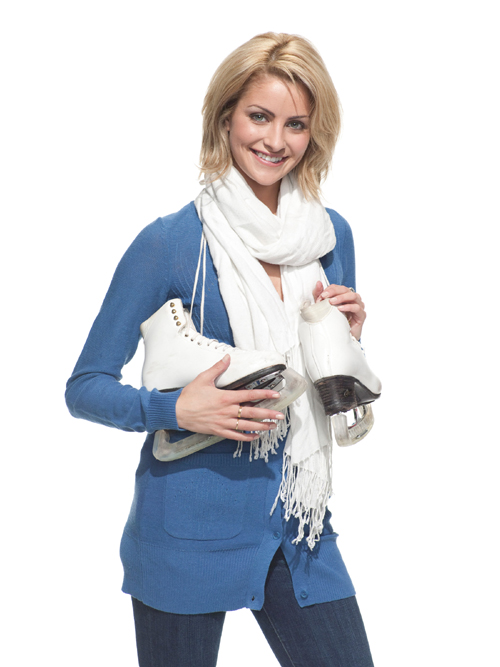 Photo credit: NBC Sports / USOC
Tanith Belbin was born in Kingston, Ontario and raised in Kirkland, Quebec. She lived and trained in Canton, Michigan for many years, before moving to Aston, Pennsylvania to train at Ice Works. Belbin's mother, Michelle (McKinlay) Belbin, is a costume designer and she makes some of Belbin's costumes. She trained as a figure skater in St. John's, Newfoundland.

COVERGIRL's new LashBlast Length Mascara creates expertly defined, beautifully separated lashes. The long brush provides more control, plus special product reservoirs at the top of each bristle grasp even the tiniest lashes to lengthen them by up to 80%. The clump-free formula contains nylon fibers, the same material used in expensive lash extensions, to extend your lashes without flaking, smudging or smearing.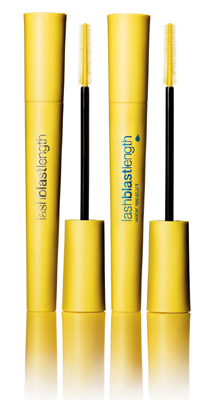 You have to see it to believe it! Try on COVERGIRL's new LashBlast Length Mascara in Daily Makeover's virtual Makeover Studio now.
Secret: Marta loves to shop in Walmart for beauty products! I know, some of you might be surprised. But I believe in life you need to mix and match. I like to mix expensive beauty products with some classic super affordable products.
Here are Marta's picks:
Cover Girl lash blast Volume Blasting Mascara: I hear this mascara by Cover Girl is a total super star and is securing its place as a classic. It made my lashes this morning long and full in just seconds.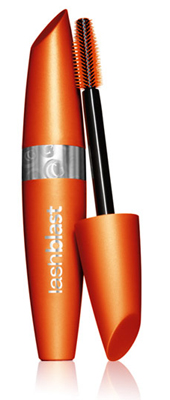 Ellen DeGeneres will be CoverGirl's newest face! CoverGirl has confirmed this fact this week and so did Ellen on her show.
The reason why they picked her?
"Ellen is the quintessential CoverGirl. She is smart, confident, natural, and beautiful from the inside out. Her beauty and down-to-earth personality fit perfectly with what CoverGirl represents. We look forward to our partnership…"-Esi Eggleston Bracey, vice president and general manager, Global Cosmetics, Procter & Gamble Beauty.
Look for her ads to appear in January 2009.
via: Beauty In Real Life
Drew Berrymore the 32 years old Hollywood actress is the new face for Cover Girl Cosmetics as of January 2008.  Drew Berrymore is also the co-creative director for her first ad campaign.  Drew Berrymore is joining Cover Girl of Procter and Gamble along with these other beautiful celebrities: Rihanna, Cheryl Tiegs, Christie Brinkley and Queen Latifah.
Zuleyka Rivera Mendoza of Puerto Rico is the chosen new Miss Universe 2006 this Sunday evening in Los Angeles.  I wonder if Miss Puerto Rico will join the very beautiful faces of Cover Girl.  The fabulous make up line is one of the lavish gifts a lucky Miss Universe receives.  Cover Girl had few ads one featuring Christie Brinkley for CG's Advanced Radiance Age-Defying  Liquid Makeup which promises and delivers 5 years off your looks.  True Blend for true coverage advanced skin-matching pigments that easily matches 97% of skin tones.  And lastly, Queen Latifa showing long sexy lashes thanks to cover Girl's Lashexact Mascara with a breakthrough brush technology that resists clumps and gives exactly the look you want.  Congratulation Miss Puerto Rico have a fun Miss Universe time!