All Posts Tagged With: "Shower"
I'm so excited to share with you my interview with an Olympic Ice Dancer Tanith Belbin! I love watching figure skating and ice dancing therefore interviewing Tanith is a dream come true.
Tanith Belbin is a Canadian-American ice dancer. Though she holds dual citizenship, she competes for the United States and has competed for the U.S. since she began skating with Benjamin Agosto in 1998. With Agosto, Belbin is the 2006 Olympic silver medalist, four time World medalist, three time Four Continents champion (2004–2006), and five-time U. S. champion (2004–2008).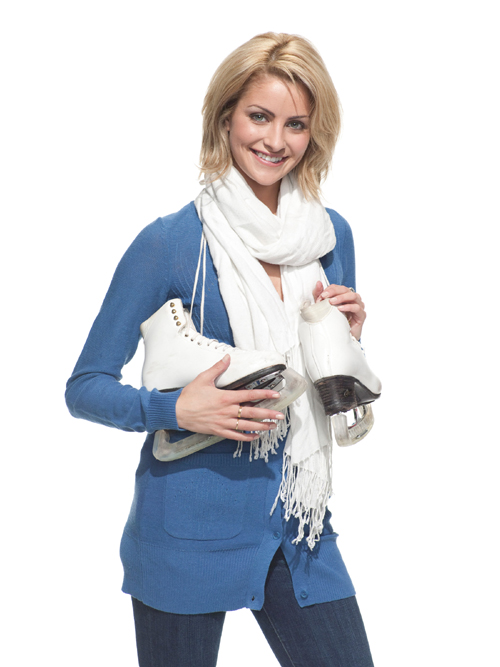 Photo credit: NBC Sports / USOC
Tanith Belbin was born in Kingston, Ontario and raised in Kirkland, Quebec. She lived and trained in Canton, Michigan for many years, before moving to Aston, Pennsylvania to train at Ice Works. Belbin's mother, Michelle (McKinlay) Belbin, is a costume designer and she makes some of Belbin's costumes. She trained as a figure skater in St. John's, Newfoundland.
Today marks the premier of much anticipated ABC series: FlashForward. Now, I've watched the trailer and the script looks very captivating. The FlashForward story line is about what happens when everyone on Earth blacks out, only to awake and be able to foresee the future. The show was created by David S. Goyer who also wrote the screenplays for Batman Begins, The Dark Knight, and The Flash.
I'm excited to bring to you an interview with star of FlashForward, Christine Woods. Christine plays the role of Janis Hawk FBI Agent at the Los Angeles Field Office with superior analysis abilities. Her character is a bit of a tomboy with a quick wit, and was trained at the Academy with fellow agent Demetri Noh (played by actor John Cho).
In this interview Christine Woods talks to Marta Walsh about her love for acting. What attracted her to the role of Janis Hawk in the new ABC series FalshForward. Her meeting with actor Joseph Fiennes on the set. reveals what's in her makeup bag. What some people may not know about Christine and future plans.
Marta Walsh: How did you decide on a career in acting, and what were some of your first breaks as an actress?
Christine Woods: I was a singer and a dancer my whole life. I was a musical theatre major in college. I moved out to LA about 4 and half years ago and started auditioning every day. I did couple of guest stars here and there. This is honestly my first big break.
Watch ABC's FlashForward trailer here:
MW: What attracted you to Janis Hawk character on the new ABC series Flash Forward? How much of Janis' personality is similar or different to yours?
CW: I read the script, it was pretty small role. I was more taken by the script and story as a whole, and of course by the creator, David S. Goyer. David is absolutely brilliant and I love his work. I'm also very interested in strong female characters. Janis Hawk is intelligent and smart. She is a career woman. She is in a job that is predominantly male. I'm always fascinated with women who can do that. It's atypical for a woman to rise to top of the FBI world.
In Marta's Shower:
Patyka Mandarine Organic Bath Shower is occupying a good real estate in my bathroom these days. I'm a fan! It is a very delicate body wash which can also be used to wash hair, good for hubbies who like to keep it simple. The Mandarine scent is soft, fresh, and pleasant. Skin doesn't feel stripped after use. Perfect for summer time, or anytime if you are into citrus scents. Want your friends to really love you:), you can even leave it by the sink before you invite guests so they can use it to wash their hands. Don't be then annoyed by the frequent visit to your bathroom:)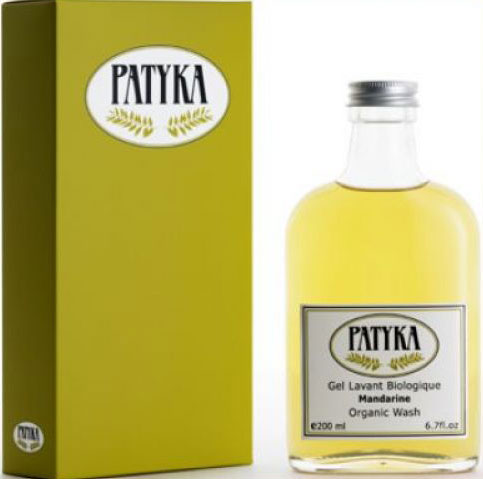 Visit www.patyka.com for additional product details.