All Posts Tagged With: "Bath"
Scrambling to make this year's Festival of Lights more memorable than the last?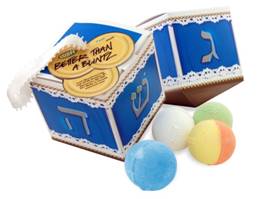 Top off 8 days of presents with the unique dreidel-shaped Better Than a Blintz Gift from LUSH! With four of LUSH's best selling bath bombs, it's the perfect gift to help a loved one unwind and relax this holiday season. At only $19.95 and pre-wrapped with reusable post-consumer recycled packaging, feel good about the affordable and eco-friendly gift you are giving. Choose from a lemongrass infused Avobath, grapefruit and mandarin packed Happy Pill, apple-scented So White or a peppermint-infused Magic. Take a long relaxing bath with one of these bath bombs and see why this gift is really better than a blintz (or Potato Pancake!).
In Marta's Shower:
Patyka Mandarine Organic Bath Shower is occupying a good real estate in my bathroom these days. I'm a fan! It is a very delicate body wash which can also be used to wash hair, good for hubbies who like to keep it simple. The Mandarine scent is soft, fresh, and pleasant. Skin doesn't feel stripped after use. Perfect for summer time, or anytime if you are into citrus scents. Want your friends to really love you:), you can even leave it by the sink before you invite guests so they can use it to wash their hands. Don't be then annoyed by the frequent visit to your bathroom:)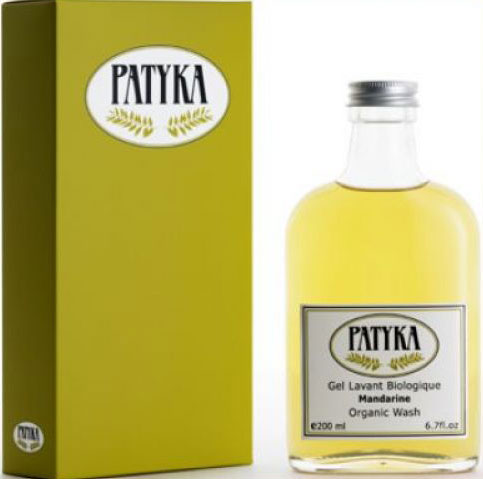 Visit www.patyka.com for additional product details.