All Posts Tagged With: "Olay Body Wash"
I'm so excited to share with you my interview with an Olympic Ice Dancer Tanith Belbin! I love watching figure skating and ice dancing therefore interviewing Tanith is a dream come true.
Tanith Belbin is a Canadian-American ice dancer. Though she holds dual citizenship, she competes for the United States and has competed for the U.S. since she began skating with Benjamin Agosto in 1998. With Agosto, Belbin is the 2006 Olympic silver medalist, four time World medalist, three time Four Continents champion (2004–2006), and five-time U. S. champion (2004–2008).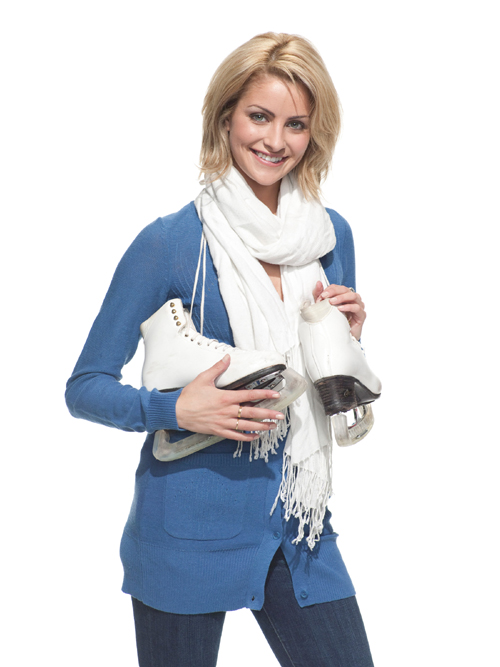 Photo credit: NBC Sports / USOC
Tanith Belbin was born in Kingston, Ontario and raised in Kirkland, Quebec. She lived and trained in Canton, Michigan for many years, before moving to Aston, Pennsylvania to train at Ice Works. Belbin's mother, Michelle (McKinlay) Belbin, is a costume designer and she makes some of Belbin's costumes. She trained as a figure skater in St. John's, Newfoundland.
At the end of a long, tiring day at the office most of us are ready for some R&R. Yet frequent spa visits can be luxurious indulgence for many women to fit into their regular beauty routine. But luckily Olay has created an easy way to improve our lives for the better with Olay Body Wash plus Spa Exfoliating Ribbons. No expensive treatments or inconvenient appointments needed.
Olay Body Wash plus Spa Exfoliating Ribbons with micro-beads and seaweed extract, which was featured in Marie Claire's "25 New Products That Will Change Your Life," wraps skin in gentle exfoliants and intensive moisturizers while creamy lather provides a clean shower feeling. The body wash contains seaweed extract and micro-beads, the same ingredients used in popular spa body treatments. SRP: $3.99 (10 oz.) and $5.99 (18 oz.).
I tried Olay Body Wash plus Spa Exfoliating Ribbon with micro-beads and seaweed extract and it feels like silk on my skin, while the micro-beads do an excellent job in exfoliating my skin. I like using Olay Body Wash plus Spa Exfoliating Ribbons with micro-beads and seaweed extract after a long day of blogging:) and especially on the weekends.
Complete your R&R with Eye-Soothe Tension Relieving Mask by Brookstone which uses Air Inflation Technology to gently massage eyes, forehead and sinuses, alleviating pressure and working away stress. Also, delivers soothing comfort during headaches. SRP: $50.