All Posts Tagged With: "Concealer"
Loving this NEW launch-Laura Mercier High Coverage Concealer, $28 – which is available at all Laura Mercier counters starting, April 1,2014! This concealer helps to conceal under eye circles and fake a well-rested night of sleep. This unique 3-in-1 concealer was designed to cover, de-puff and brighten under eye circles. The highly pigmented formula builds and blends flawlessly for professional makeup artist result and lasts all day. The concealer was formulated with honey, vitamin E and fruit acid to nourish and smooth skin, and comes in 12 shades, so you can find your perfect match.
Makeup Tip: Apply to under eye area using fingers in a patting motion. And remember, a little goes a long way! (Via: Laura Mercier)
Marta Walsh: "It does what it says…my dark under eye circles and un-even skin is smooth and photo-ready in an instant. My shade is 2.5, a light beige with yellow undertones. At first it looks a bit orange on my pale skin but for some reason it blends really well under-eye"
 Best Concealer
I absolutely love and very impressed with Maybelline Instant Age Rewind Eraser Treatment Makeup, concealer, powder, and radiance firming makeup liquid foundation. They are light and airy. And it's available at your local drugstores. It's nice to know that I don't always need to spend lots of money to get a good foundation. Thanks Maybelline for making it possible:)
Maybelline Instant Age Rewind Makeup liquid foundation, concealer, and powder
Maybelline is on my good books, ha! It is one of my favorite and one of the most quality drugstore beauty brands imo. I hear rave reviews about their Instant AgeRewind Eraser Treatment Makeup foundation and I can't wait to try it. Meanwhile here's what to look for and what's NEW with Maybelleine for year 2012.

 Maybelline New York SuperStay 14HR Lipstick  NEW in Eternal Rose (Pinks)
New Makeup. Bobbi Brown NEW Creamy Concealer & Corrector, available from March 2011.
"This new formula gives you quick, perfect coverage. It's rich and creamy without being thick –so it goes on easily & blends smoothly with minimal effort".-Bobbi Brown
Bobbi's taken her number one beauty secret and made it even better. Reformulated to deliver perfect coverage, the new Correctors and Creamy Concealers erase dark circles as only Bobbi Brown can.
MAC Makeup. NEW. MAC+Mickey Contractor will be available January 6, 2011 through February 3, 2011.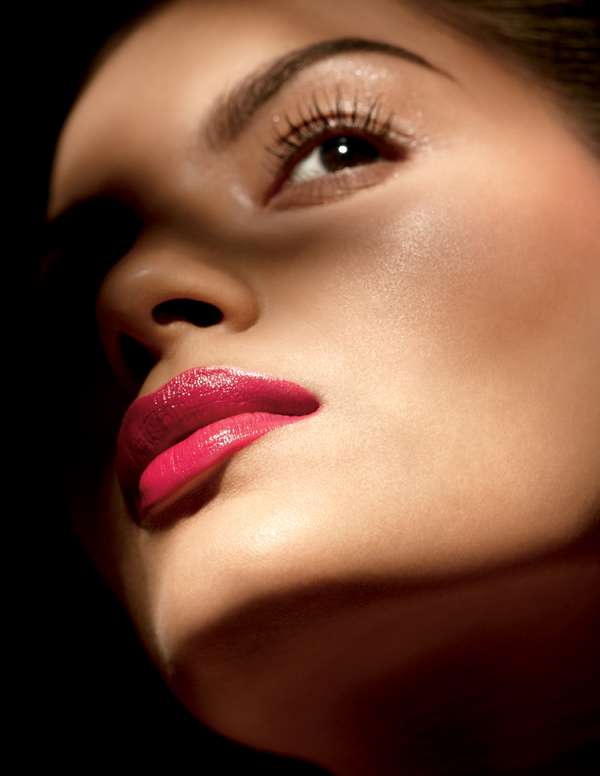 MAC + MICKEY CONTRACTOR
Who is Mickey Contractor, and why can't about a billion people live without him? The answer involves breaking out into song and dance, because long before Glee, Mickey made the dashing heroes and exotic enchantresses of Bollywood Cinema into the famous faces throngs of fans want to look like. As MAC's Director of Makeup Artistry for India, he's more than an icon to a glamorous Eastern audience – he has mentored in-the-know Artists around the world for over three decades.
Miley Cyrus wowed on the red carpet at the 2010 AMA's. Marta Walsh has the scoop on how to get her makeup look from her makeup artist, Dennika Bedrossian.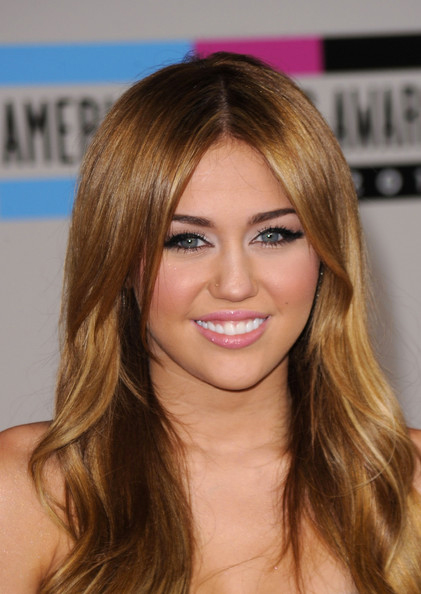 Great makeup starts with a flawless face, which was achieved using By Terry Foundation and concealer. Then add Girlactik blush in Florence on the cheeks for a natural and peachy glow. For her eyes, Dennika did a clean and feminine matte eye with a strong liner using MAC StudioFix Lash mascara and MAC BootBlack liquid liner. To seal the look, she used MAC Viva Glam Gaga Lipstick with Elizabeth Arden 8hour cream as the gloss.
CHANEL 2011 Paris-Byzance Metiers D'Art Show Beauty. "The theme of the collection, Paris-Byzance is a great inspiration on it's own. The links and associations with Chanel are rich and plenty. Karl Lagerfeld gave Sam (McKnight) and me a sketch giving us a rough idea of the direction he wanted for the look, from then the tone was set. Karl also showed us the world-famous mosaic portrait of Theodora, the Empress of the Byzantine Empire Mosaic from the Saint-Vital de Ravenne Basilica, which very naturally became the inspiration for the show's makeup."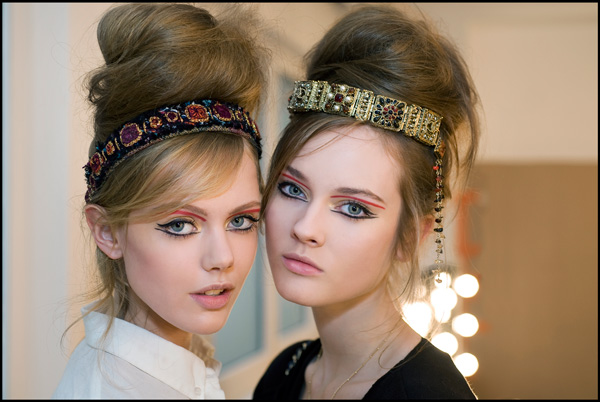 Long Wearing Makeup, Wedding Makeup. Introducing the MAC PRO Longwear SPF10 Foundation, Concealer, and Lipcreme. Available September 16, 2010 in the permanent collection.
With your schedule busier than ever, who has time to reapply their makeup? Introducing a new generation in Longwear technology: Pro Longwear SPF10 Foundation, Concealer and Lipcreme. After hours of overtime, this is the most advanced Longwear MAC formulations has ever created!
Multi-Tasking Makeup. Introducing the Pixi Flawless Beauty Stick. In the midst of this summer heat, we're all looking for a multi-tasking beauty essential for on the go touch ups. This August, Pixi has launched their Flawless Beauty Stick. A Concealer + Foundation + Powder all in one portable stick that contains SPF 28!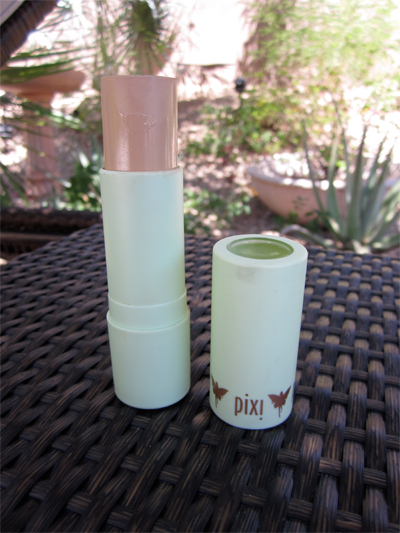 Pixi Flawless Beauty Stick No.2 Nude in 'real life'
"This foundation works like a wakeup call for tired skin. Light reflecting prismatic pigments create a radiant luminous look. I use it as concealer, foundation, and powder – all in one!"-Petra Strand, Mum & Makeup Artist
Actress Jessica Szohr looked beautiful at the 2010 Breakthrough of the Year Awards where she won for "Breakthrough Actress in Film". mark Celebrity Makeup Artist Mai Quynh shares with Talking Makeup and Marta Walsh how she created Jessica's sultry red carpet makeup look.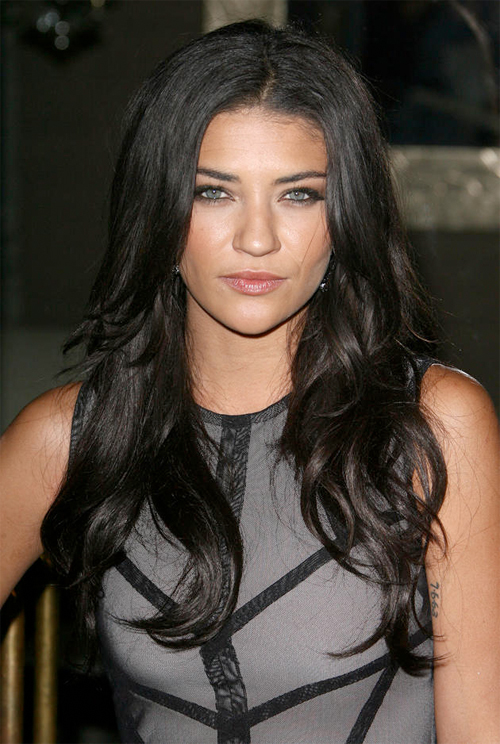 How To Get Jessica Szohr's Makeup At The Breakthrough of the Year Awards by mark Celebrity Makeup Artist Mai Quynh using mark Cosmetics:
Face
"For Jessica's face, I first applied mark For Goodness Face Antioxidant Skin Moisturizing Lotion SPF 30 all over her skin to create a nice base. Next, I followed by applying mark Face Xpert Flawless Touch Makeup in Golden using the mark Foundation Brush to create an even skin tone.