All Posts Tagged With: "Celebrity Makeup"
Julie Bowen stepped onto the red carpet at the 2011 American Music Awards this evening wearing NYX Cosmetics.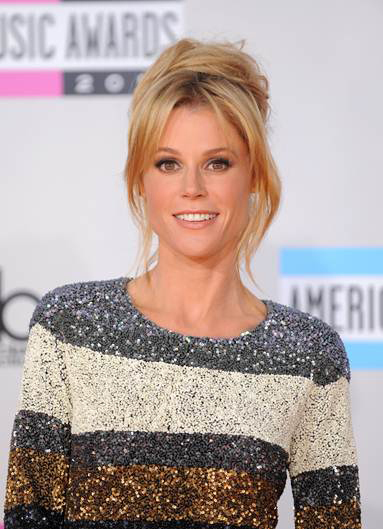 Julie Bowen At The 2011 American Music Awards
Julie Bowen (Modern Family) stepped onto the red carpet at the American Music Awards, at the Nokia Theatre, Los Angeles, CA, Sunday, November 20, 2011, showcasing a gorgeous, neutral look created by Makeup Artist Heather Currie for NYX Cosmetics.
Talking Makeup and Marta Walsh has the inside scoop on what makeup some celebrities are going to wear on the red carpet at the 2010 Emmy Awards! Looks like NARS will be working with makeup artists to create looks for celebrities this weekend at the 62nd annual Emmy Awards!

Melissa Inglessis for NARS Cosmetics will design the look for nominee Lea Michele (Outstanding Lead Actress in a Comedy for her role in Glee)
Actress Jessica Szohr looked beautiful at the 2010 Breakthrough of the Year Awards where she won for "Breakthrough Actress in Film". mark Celebrity Makeup Artist Mai Quynh shares with Talking Makeup and Marta Walsh how she created Jessica's sultry red carpet makeup look.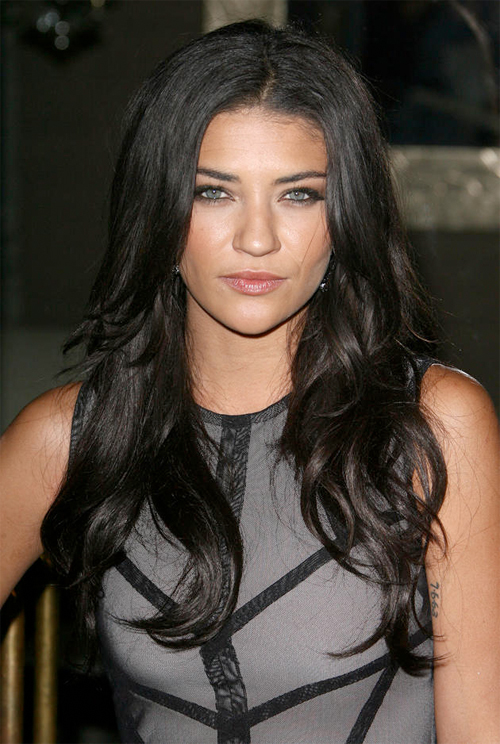 How To Get Jessica Szohr's Makeup At The Breakthrough of the Year Awards by mark Celebrity Makeup Artist Mai Quynh using mark Cosmetics:
Face
"For Jessica's face, I first applied mark For Goodness Face Antioxidant Skin Moisturizing Lotion SPF 30 all over her skin to create a nice base. Next, I followed by applying mark Face Xpert Flawless Touch Makeup in Golden using the mark Foundation Brush to create an even skin tone.
Love Twilight Kristen Stewart's winged eyes? You can get this look with Milani Cosmetic's EYE TECH Liquid Liner in Black (also available in Brown and Charcoal) for $6.99. Liner is available on Milanicosmetics.com and in drugstores nationwide.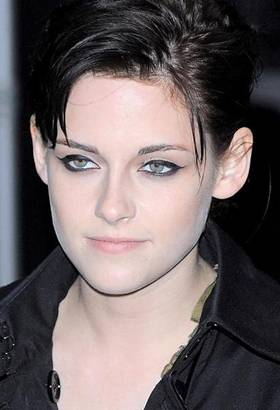 I absolutely love Scarlett Johansson's look at the Moet & Chandon "Tribute To Cinema". The hairdo is old Hollywood glamour done to perfection (yet looks so effortless). I am also, intrigued by Scarlett's super smoky cat eye. Definitely a wow factor! You know how much Marta loves the 'wow factor' lol:)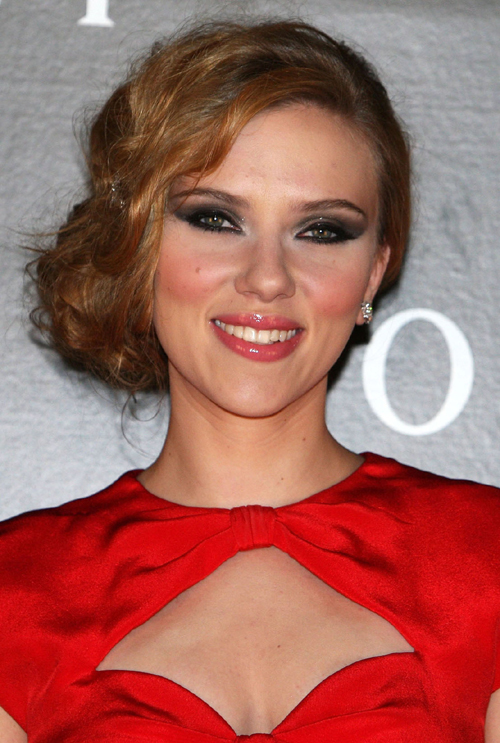 Here is how to get LC's aka Lauren Conrad VMA 2009 makeup look: mark Spokeswoman, Lauren Conrad made her mark last night on the red carpet of the 2009 MTV Video Music Awards (VMA's). Celebrity makeup artist Amy Nadine explains how to get Lauren's gorgeous red carpet look.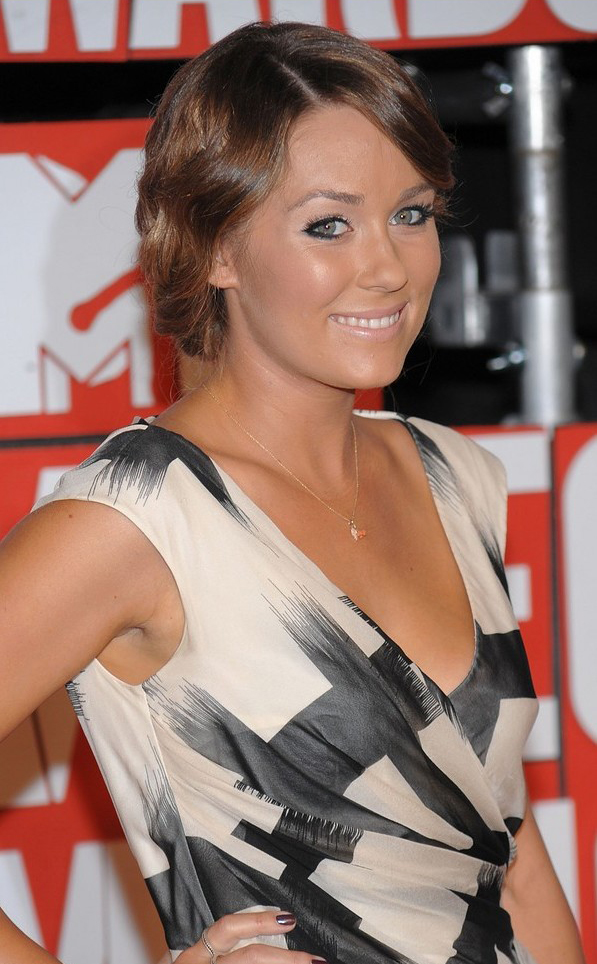 Eyes: "Lauren wore a beautiful black and cream Diane von Furstenberg dress, so we decided the inspiration for her look would be "smoldering sophistication". Lauren wanted a statement eye so we started by lining her eyes with mark Get in Line Hook Up Waterproof Eyeliner in Painted Black with a sweep of mark I-mark Custom Pick Eyeshadow in Corset on top and smudged outward with an eyeliner brush."
Celebrity Makeup Watch at the 2009 Hollywood Style Awards Sunday night. Whose celebrity makeup look do you want to copy most?
Hayden Panettiere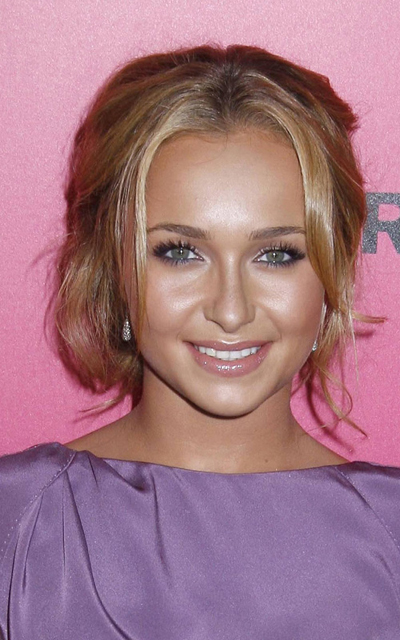 Lauren Conrad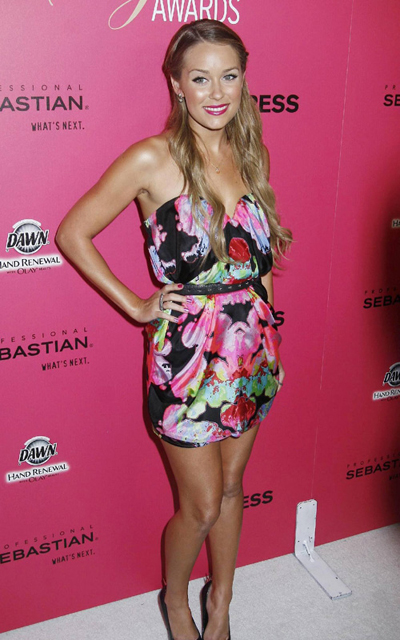 Selena Gomez
Bryon Williams, whose clients include Demi Moore, Kirsten Dunst, Nicole Richie, Joy Bryant and Jordana Brewster, says "eye shades in pink, lilac and deep purples will be making a big comeback.
You can create this look by using Neutrogena Nourishing Eye Duo in Fairy Dust or Sugar Plum.
The Neutrogena Nourishing Eye Duos are perfectly coordinated eye shadow duos that not only enhance eyes but condition eyelids too. The base shade contains natural soy, silk powder and Vitamins A, C, & E. The accent shade contains luminizing pearls to brighten eyes and add vibrancy. Both shadows are fade resistant and crease-proof, so your eyes stay looking beautiful all day long.
Neutrogena Cosmetics are available at drugstores nationwide or on ULTA.com for approximately $8.50