All Posts Tagged With: "eye makeup"
NEW from Laura Mercier. The original, cult favorite year after year is now available in luxe, matte shades. Get inspired with these pigment rich, long lasting shades that are perfect to smudge, blend, line, fill or define to create the perfect sultry eye.
Laura Mercier Caviar Stick Eye Colour Matte. $29; Available beginning July 2017 at all Laura Mercier retailers
In the mood for 50 Shades Of Grey…movie, party, or whatever you want to make-out-of-it (pun intended). How about 50 Shades Of Grey Makeup? Make sure you have the right eye makeup that lasts! My favorites are Urban Decay Perversion Mascara and Urban Decay Ink For Eyes. And for nails get the 'NEW White' which is white with the hint of light shade of grey: Nails Inc The New White, White Horse Street. Nails Inc is BTW is my new favorite nail polish brand, their products are super glossy and long lasting.
If I don't have my eye makeup done I just don't feel ready for the world, ha. I'm sure you can relate. I have a few must-have eye makeup products, and at the end of the day I must remove it all because my eyes tend to be sensitive to mascara. So these are my eye makeup essentials.
MAC Pigment in Naked is a highly-concentrated loose color powder. You can wear this day or night… it shimmers, it's long lasting, it's glamorous.
Anastasia Beverly Hills long wearing black eye liner. I've tested a lot of eyeliner brands by drawing a line on the top of my hand and smudging them with my other hand. This one was the ONLY one that didn't erase! The proof is in the pudding, ha.
MAC Extended Play Lash (in black of course), a lightweight curling, lifting Mascara in a glossy shade of Endless Black. This is my favorite because it really separates, lengthens and thickens without making a mess or clumping!
Simple Eye Makeup Remover Pads are what I use at the end of the day to gently remove all that eye makeup fun. These wipes by Simple are the perfect gentle cleansers with added vitamins to effectively remove makeup, even waterproof mascara. The pads don't sting or irritate my delicate eyes and sensitive skin.
What are your favorite eye makeup essentials?
This post was created in connection with my appointment as an ambassador in the Simple® Skincare Program. Visit www.facebook.com/SimpleSkincare to share your story on sensitive skin. For more tips and deals from Simple, join the Simple VIP community. 
On Marta Walsh's Best Eye Makeup List. Loving the Jillian Dempsey for AVON eye smokifier ..star product IMO. Intense black pigment, easy and non messy application, allows to custom you smoky eye from less intense to really bold. It has a powder like consistency,  or more like 'powder to liquid'.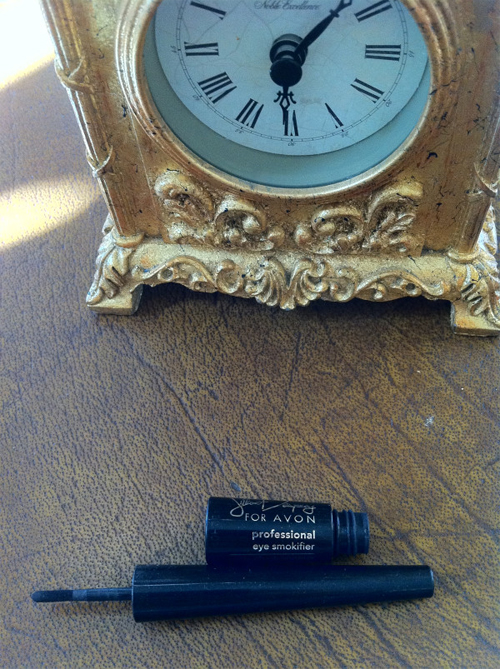 Jillian Dempsey for AVON eye smokifier in real life x
***Product mentioned in post above, Jillian Dempsey for AVON eye smokifier, was provided to me by AVON to sample***
Get the scoop on choosing and applying the right false lashes for you with this guide
This is a TotalBeauty.com makeup tutorial article
OK, so you've had some bad experiences applying falsies before with the glue getting everywhere or the lashes falling off — but never again. All you need is this quick tutorial on applying falsies like a pro …
Avon Global Creative Color Director and Hollywood Makeup Artist Jillian Dempsey prepped actress Kristen Stewart for the show, creating a jewel-toned smoldering look for the stunning starlet. Edgy with a hint of glam, Dempsey emphasized Stewart's eyes, applying Avon Glimmersticks in Emerald (Price: $6.00).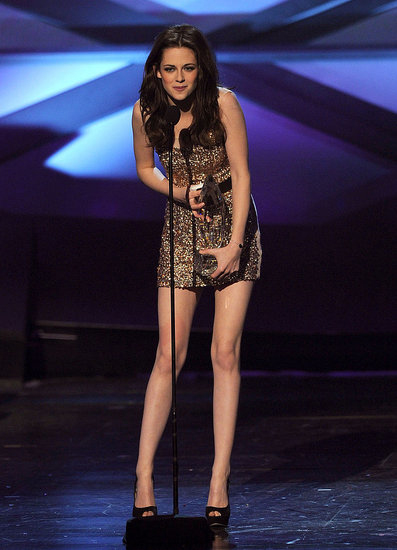 Kristin Stewart Goes Glam with Avon at the People's Choice Awards
Glimmersticks are available exclusively through Avon Representatives. To locate an Avon Representative call 1-800-FOR-AVON or visit www.avon.com.
The new Estée Lauder Pure Color Wild Violet Makeup Collection will be available at select Estée Lauder counters nationwide and esteelauder.com starting in January 2011. Marta Walsh has the sneak peak to their eye shadow: Pure Color Five Color EyeShadow Palette in Wild Violet palette.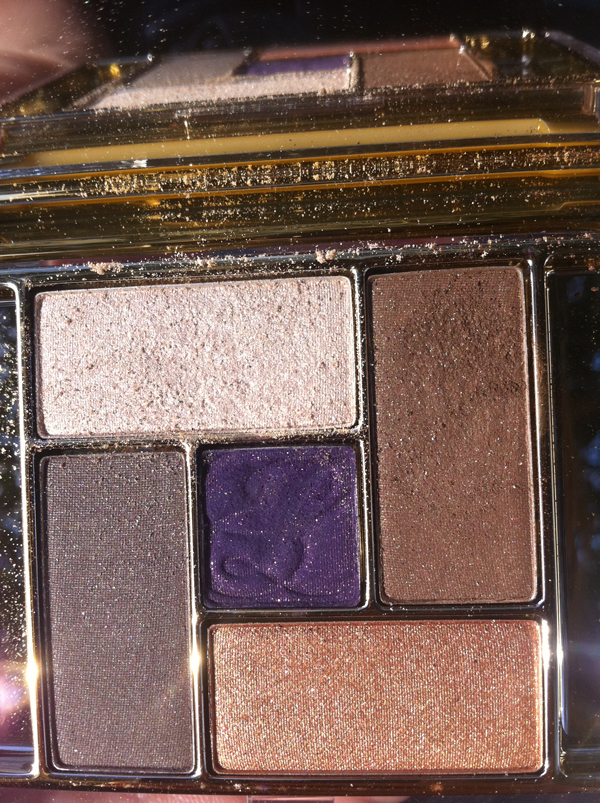 Estée Lauder Pure Color Five Color EyeShadow Palette in Wild Violet palette.
There is a new breed of eyeshadow by Estée Lauder. It's a step up from anything you know before by Estée Lauder in terms of intensity of pigments and long lasting. Maybe because Estée Lauder is also the 'owner' of MAC Cosmetics and they are inspired, maybe it's Tom Pecheux Estée Lauder's Creative Makeup Director, or maybe because it's Estée Lauder.
Check out these tips to look smokin' at every gathering this season
Makeup artist to the stars, Terri Apanasewicz, shows you how to create the best holiday eye makeup looks
Get customized makeup tips for your unique face
Find the best makeup for your eye shape, discover never-before-seen eye makeup and see how to make the most of your makeup.
Take this quiz to find the perfect makeup to accent your unique eye shape
Makeup artist Molly Stern shares her expertise to help you find the best makeup for your eye shape, plus which products to wear and not to wear.