All Posts Tagged With: "Neutrogena"
GIVEAWAY!! Hello my loves & beauty lovers I have a giveaway for you. I'm looking for 5 lucky winners to WIN the NEW Neutrogena Revitalizing Lip Balm SPF 20!! I tried it and it's silky smooth.. All you need to do to enter for a chance to win is to leave a comment telling me why I should pick you. 5 winners. GO! Good Luck:) Please note: USA entries only.
I'm super impressed with the NEW Neutrogena Rapid Wrinkle Repair anti-aging skincare collection which was launched in March 2011. The difference is in its Accelerated Retinol SA which is formulated with Stabilized Retinol and glucose complex that help minimize the irritation often caused by other Retinol products to make it possible/comfortable to use daily. According to Neutrogena the NEW Neutrogena Rapid Wrinkle Repair skincare collection has been clinically proven to improve overall skin texture in one week and help diminish the look of deep wrinkles after four weeks. Other ingredients include Hyluronic Acid.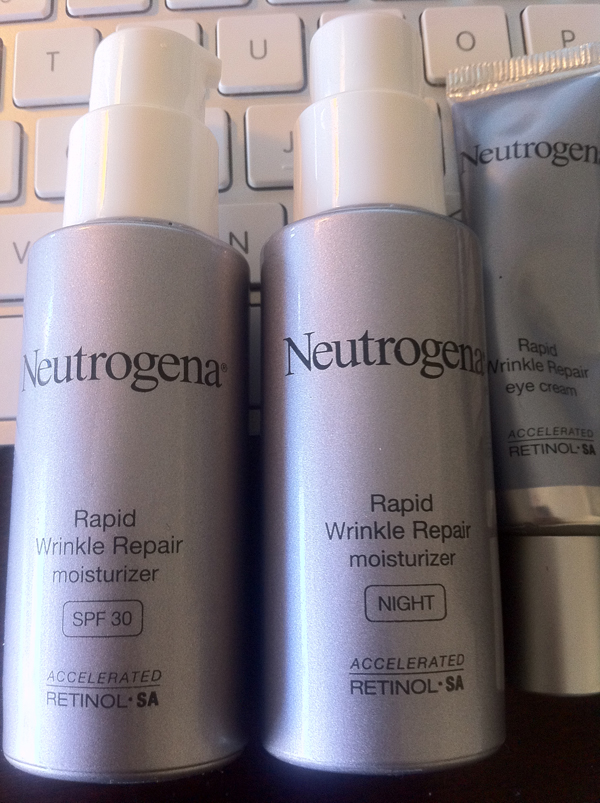 I've tried Neutrogena Rapid Wrinkle Repair (I love it & I will continue to use) and aside from its skicare benefits described above I noticed that the collection which includs: Neutrogena Rapid Wrinkle Repair Moisturizer SPF 30, eye cream, and moisturizer NIGHT, are all very hydrating, have a clean scent, and easily absorbed.
Hello loves:) After an amazing two days in New York City for the Neutrogena Rapid Wrinkle Repair anti-aging skincare collection product launch at the Mondrian SOHO I'm back home to Scottsdale Arizona. Needless to say, I have so much beauty and fashion blogging to catch up with, real estate, and laundry:) One thing is nice, I'm feeling my hair today, sure why not? Here's a sneak peek of me at my open house xo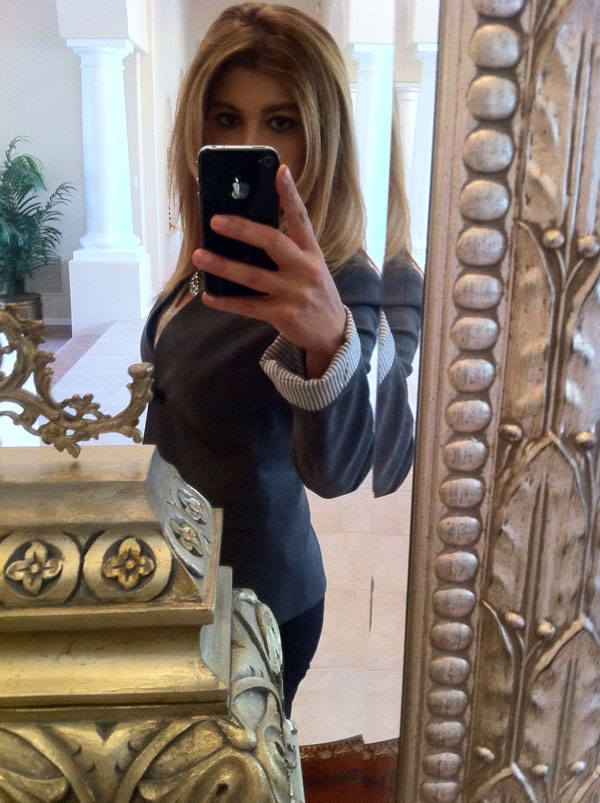 Marta Walsh back in Scottsdale Arizona x
New beauty products: Neutrogena Revitalizing Lip Balm SPF 20. According to Neutrogena this new sheer, tinted lip balm is clinically proven to perfect your pout by restoring lip's rosiness and improving texture – leaving them fuller and more defined in just 7 days!

Neutrogena Revitalizing Lip Balm SPF 20
Neutrogena and celebrity makeup artist Amy Oresman lip tip:
Lip Tip #1
For a makeup look that is "Retro Hollywood" beauty, it's all about the lips. Neutrogena MoistureShine Gloss in Berry Fit is the perfect lip color to make this look contemporary.
Get the Look. Miranda Cosgrove's makeup at the 2010 ET Emmy Party, Celebrating the Neutrogena Wave for Change Campaign.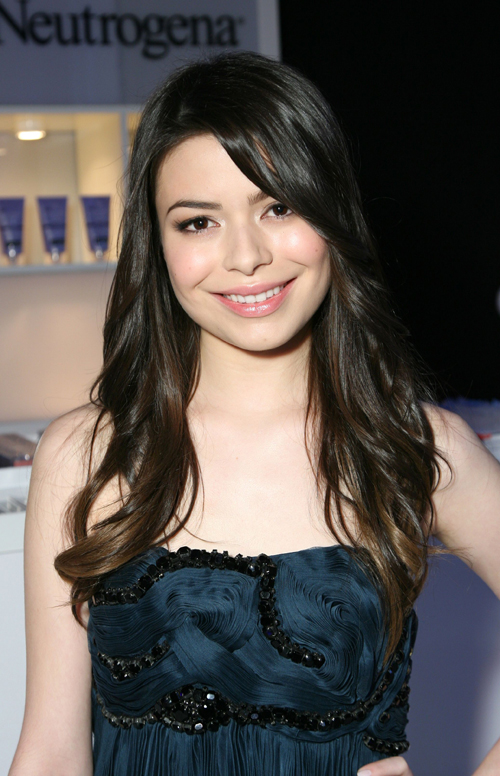 Makeup artist Coleen Campbell-Olwell shares with Talking Makeup & Marta Walsh how she created Neutrogena Brand Ambassador Miranda Cosgrove's makeup look for the ET Emmy Party:
SKIN
I always prep Miranda's skin with Neutrogena Healthy Defense Liquid Moisturizer SPF 50 with Helioplex. It delivers moisture and protects her with long lasting and broad-spectrum SPF.
Get The Look: Vanessa Hudgen's at the Neutrogena Wave for Change campaign launch at the Neutrogena Beach House.

Vanessa Hudgen. Photo credit: Startraks
Makeup artist, Karan Mitchell created Vanessa Hudgens look for the kick-off of Neutrogena's Wave for Change campaign at the Neutrogena Beach House in Malibu, California:
For the beach-side event, Vanessa wanted her makeup to be "golden and whimsical." Since it was a sunny day I made sure to use products that were not only beautiful but were packed with SPF protection.
NEW Neutrogena Retinol Line: Most any derm will tell you – if you want to keep your skincare regimen streamlined and simple use sunblock and a Retinol – everyday. Why Retinol? Retinol is the most effective non-prescription topical treatment currently available for chronological aging and UV aging What is Retinol? Retinol is the purest form of Vitamin A, deemed scientifically superior to other forms of Vitamin A in penetrating the skin.

Retinol NX Concentrated Retinol Progression Kit – $98.00 / Three .75 oz Individual Treatment Tubes
Did you know that Neutrogena Dermatologics, the specialized professional division of Neutrogena, offers a concentrated Retinol line that is exclusive to QVC? They do! The line is called Retinol NX and on May 20th, 2010, they are introducing 3 new products. Celebrity dermatologist Dr. Will Kirby, of Dr. 90201, The Doctors and Big Brother, will be hosting the QVC show to launch the new products.
Watch Marta Walsh talk about some of her favorite NARS Cosmetics products: NARS Sheer Glow Foundation. NARS Sheer Matte Foundation. And, NARS Orgasm Illuminator.
It's a beautiful spring day here in Scottsdale Arizona and I'm feeling my makeup:)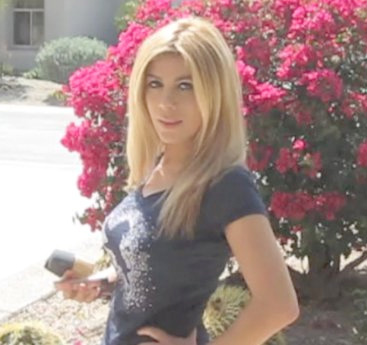 Marta Walsh
Marta's makeup look:
GIVEAWAY: Watch Marta's video blog and enter to WIN the NEW Neutrogena Ultra Sheer liquid daily sunblock. 1 winner. Please note: You must leave your comment under the video in YouTube!
Prize includes:
(1) Neutrogena Ultra Sheer liquid SPF 55
(1) Neutrogena Ultra liquid SPF 70
Good Luck!
It's been sunny in New York City recently and Spring is in the air everywhere. That means more time in the sun. I just discovered Neutrogena Ultra Sheer liquid daily sunblock to use under my makeup. The magic word here is liquid. It dispenses as a white cream that very easily turns into a spreadable liquid on the skin. No need to rub vigorously anymore and it doesn't leave a white residue (sounds familiar?) You hardly feel it on your face it is so light. I applied it this morning after my serum and before my foundation.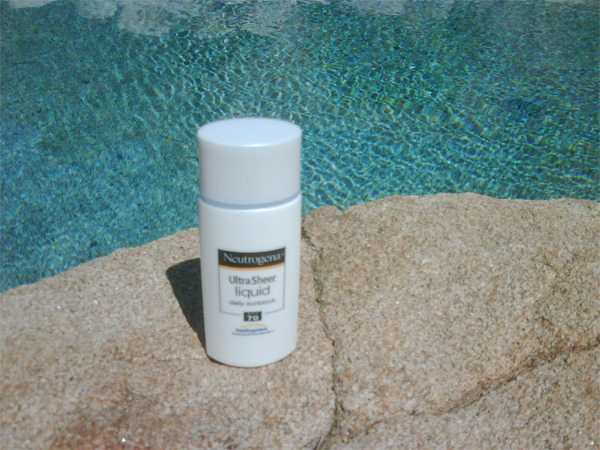 Did you know that this sunblock is actually designed to leave a matte finish on your skin after you apply? Brilliant. The Neutrogena Ultra Sheer liquid daily sunblock comes in SPF 55 and SPF 70. BTW Neutrogena Ultra Sheer is small enough to fit in any makeup bag. No excuse not wearing sunscreen anymore. Finally a sunblock that is not working against us:)