All Posts Tagged With: "QVC"
IT Cosmetics upcoming January 16, 2016 QVC Today's Special Value is TOMORROW!!!!
IT Cosmetics™ New Year, Your Most Beautiful Skin! Six-Piece Collection gives you the power to reveal Your Most Beautiful You™ with products that get you compliments on your skin, not your makeup!
For a special day of pampering, tune in to QVC for "Beauty's Best," a 24-hour broadcast event dedicated to the celebration of beauty. From today's leading beauty newsmakers to the latest high-tech innovations, "Beauty's Best" features the top trends and the hottest products in cosmetics, fragrance, and cutting-edge skin, body and hair care.
Tune in QVC for Bliss this Thursday, March 24th, 2011, at midnight and throughout Friday. Bliss will offer the "Today's Special Value" – it's thier famous Poetic Waxing Kit and Lemon + Sage Body Butter at an amazing price: $36.50! The QVC-featured at-home Poetic Wax kit is the exact same wax that's used in Bliss spas. Now you can get the exact same spa service … at home.
NEW Neutrogena Retinol Line: Most any derm will tell you – if you want to keep your skincare regimen streamlined and simple use sunblock and a Retinol – everyday. Why Retinol? Retinol is the most effective non-prescription topical treatment currently available for chronological aging and UV aging What is Retinol? Retinol is the purest form of Vitamin A, deemed scientifically superior to other forms of Vitamin A in penetrating the skin.

Retinol NX Concentrated Retinol Progression Kit – $98.00 / Three .75 oz Individual Treatment Tubes
Did you know that Neutrogena Dermatologics, the specialized professional division of Neutrogena, offers a concentrated Retinol line that is exclusive to QVC? They do! The line is called Retinol NX and on May 20th, 2010, they are introducing 3 new products. Celebrity dermatologist Dr. Will Kirby, of Dr. 90201, The Doctors and Big Brother, will be hosting the QVC show to launch the new products.
Ken Paves, Celebrity stylist to the stars and co-star of VH1's Jessica Simpson's: The Price of Beauty, is set to launch a new hair care collection, Self Help: Care of Ken Paves, on May 10th, 2010, on QVC.
The Self Help line is a collection of restorative hair care developed to target aid in color preservation, increase hair elasticity and reverse damage, giving women the self help they need to feel good inside and out.
On Sunday, April 11th, 2010, CARGO International make-up artist Renée Ryan will be featured on QVC highlighting the very best CARGO products and sharing her famous "tips and tricks." Here's a sneak peak at just one of the products she'll be featuring: CheekActivator.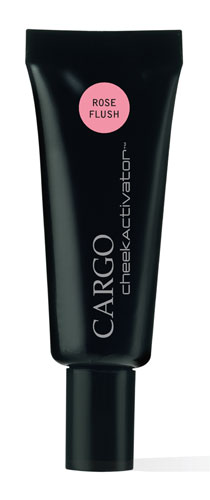 Plumped-up, dewy cheeks are the perfect way to show off – or fake – a summer glow. CARGO's CheekActivator is the ticket! It's a cream blush that is designed to lift and sculpts cheeks while providing a natural rosy look. Featuring skin-energizing minerals and deep tissue hydration technology. With CARGO's CheekActivator you can actually customize your color! The more you rub CheekActivator onto your skin, the more intense the shade becomes!
Jessica Simpson at the Vanity Fair Oscar Party 2010. The hairstyle: gorgeous. The Style Genius: Celebrity Hairstylist Ken Paves.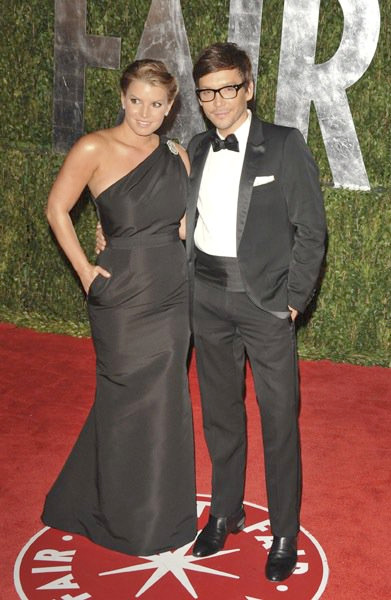 L to R: Jessica Simpson and Ken Paves via www.facebook.com/kenpaves
The Hair Tutorial by Ken Paves: "I created an updo on Jessica that's young and fresh, but still sophisticated and modern depending on which angle you view it from. I started off on her air-dried hair, and sprayed my Ken Paves Volumizing Spray ($22: Ulta) all over, and began curling it with my 1 inch curling iron (Ken Paves Curling Iron, $60: Ulta) to give the hair some bend.

Melania Trump to debut QVC Collection. Timepiece and jewelry collection scheduled to debut April 30, 2010.
International jetsetter, model and entrepreneur Melania Trump thrives on the cultural diversity of the three cities she calls home: New York City, Paris and Palm Beach. Inspired by the bustling arts, architecture, design, and fashion scenes that surround her at every turn, the Slovenian, aqua-eyed beauty decided it was time to bring those inspirations to life…and a new collection was born.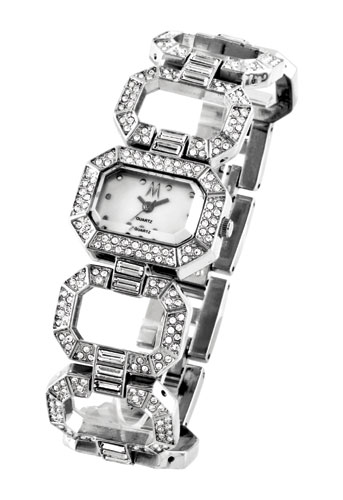 Timepieces & Fashion Jewelry by Melania Trump: "Champs-Elysees" from Paris collection
The worldwide debut of  Timepieces & Fashion Jewelry, designed especially for QVC, is scheduled to be unveiled Friday, April 30 at 9:00 PM (ET). Each piece in the collection will retail for less than $200.00, offering style and luxury at a consumer-friendly price.
"I am thrilled to work with QVC to bring my personal inspiration and design aesthetic to life," says Melania Trump. "I'm proud to debut my collection of premium, affordable timepieces and jewelry and make it available to millions of women across the country. Now women everywhere can add a touch of luxury to their everyday lifestyle!"
Celebrity stylist extraordinaire Ken Paves joins QVC for its first tweetchat of 2010. As part of The Whole You celebration, Ken will be live tweeting with fans on Monday, January 18th, 2010, at 1pm ET, answering questions about hair care, styling tips, and products. Make sure to follow @behindtheq and @kenpaves for all the fun and to submit your questions!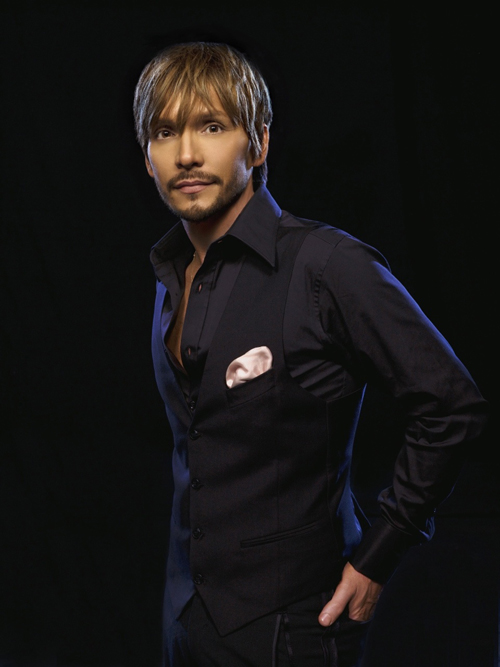 Ken Paves
Want more Ken? Check out hairdo by Ken Paves & Jessica Simpson. Inspired by styles Ken Paves has created for Jessica Simpson, and test-driven by Jessica herself, this wig line is a collection of easy-to-use, affordable, clip-in hair extensions, wigs, bangs and bands."
Ken Paves interviews with Marta Walsh
I'm so excited to share with you my interview with Daymond John founder of FUBU and star of ABC's The Shark Tank. As a New Yorker myself the name FUBU rings many bells but mostly Mr. Daymond John and FUBU are a success story that inspired me all these years.

Daymond John
A success story, an industry leader, a young entrepreneur, a man who has reached and surpassed new heights of commercial and financial success – just a fraction of classifications used to describe Daymond John. Over the last 18 years, Daymond has evolved into one of the most successful fashion icons in business today. Known as the "Godfather of Urban Fashion," Daymond is also regarded one of the most sought after branding experts and motivational speakers in the country. Having graduated from waiting tables at Red Lobster to being the CEO of a multi-million dollar enterprise, complete with sky rise offices in the Empire State Building, Daymond John is living "the American Dream."'
In this interview Daymond John talks to Marta Walsh about his beginnings in fashion. What made FUBU take off. His passion for inspiring others and giving back. His encounter with President Barack Obama. Why did he decide to join ABC's Shark Tank. Gives advice to aspiring entrepreneurs. Describes his personal style, philosophy about beauty, and talks future plans.
Marta Walsh: When did your fascination with fashion and style begin?
Daymond John: It goes as far back as when I was 5 or 6 years old. I used to watch my mother put patterns of clothes on the floor and I helped her cut them with scissors and sew them all together. My own interest for fashion and style grew when I was 13 and around the time when Hip Hop began to emerge in Brooklyn, Queens, the Bronx, and New York. The new music genre also translated into a change in how people used to dress on the street, and that was very inspiring to me.