All Posts Tagged With: "Anti-Aging Skincare"
Meaningful Beauty, the breakthrough skincare system for youthfully radiant skin developed by Cindy Crawford and anti-aging skincare specialist Dr. Jean-Louis Sebagh, is excited to announce four new, revolutionary products launching first at ULTA/on ULTA.com on August 20th! The four news products – a next generation serum, moisturizer with anti-pollution and anti-blue light technology, a multi-tasking exfoliator/masque and overnight creme with retinol – are created with the most cutting edge technologies and ingredients.
Environmental Protecting Moisturizer Broad Spectrum SPF30 Sunscreen – $65, select ULTA stores/Ulta.com
The NEW Rodial Rose Gold Collection launching September 2017. This luxurious collection is enriched with 24 Carat Gold technology, White Rose Cells and Vitamin C for visibly radiant, wrinkle blurred and nourished skin.
Rose Gold Serum – An anti-gravity serum with instant lifting and wrinkle-filling benefits. It is enriched with a skin tightening complex made up of marine and plant extracts for an immediate tightening effect. Retails for $230, 30 ml.
Just in- Michael Todd Beauty is adding another anti-aging product to its wonderful line of high performance, prestige collection of natural formulas infused with science and cutting edge technologies. All Michael Todd Beauty skincare are formulated with 100% Organic Aloe Vera Leaf Juice, without any water added! Their latest introduction, coming out in August is the PERFORM FX ALL-IN-1 COMPLETE ANTI-AGING SILK MASK.
EVE LOM's spring launches are exactly what your skin needs to reset for a new season. Both anti-aging products include EVE LOM's liposome encapsulated retinol and other key ingredients leaving you with a more refreshed, brighter complexion.
Time Retreat Intensive Night Cream, $140, SpaceNK.com
SK-II is excited to introduce their new February 2017 launch – R.N.A. Power Eye Cream!
I just got the chance to try the NEW L'Oreal Paris RevitaLift Triple Power collection. Overall I'm very impressed with Triple Power. The packaging looks and feels sleek and look pretty chic in my makeup bag, the creams and serums all feel super silky and give good hydration to skin without feeling too heavy or greasy.
Affordable Anti-Aging Skincare
Although the collection is not fragrance free the scent is super mild and pleasant. The smell also doen't linger long after I applied my makeup.
I'm excited about the NEW L'Oreal Paris RevitaLift Triple Power collection. I'm always on the look out for affordable anti-aging skincare that works and I just can buy at the Drugstore. My biggest skin anti-aging concerns are loss of firmness and loss of facial volume. Luckily I really don't have a lot of wrinkles for someone my in their late 30s. I'm hoping L'Oreal Paris RevitaLift Triple Power can help me with all my skin anti-aging concerns. Here's me (BEFORE) checking my skin out today, ha! I will keep you posted AFTER I've tried L'Oreal Paris RevitaLift Triple Power and share with you my thoughts. Stay tuned X
L'Oréal Paris RevitaLift introduces Triple Power – three anti-aging skincare products designed to help fight the 3 dimensions of aging. When just fighting wrinkles isn't enough, you need to go beyond a one-dimensional approach to restore skin's youthful look. Challenge this approach with a powerful and luxurious cream (Triple Power Deep-Acting Moisturizer) that visibly addresses the three dimensions of aging skin: wrinkles, loss of facial volume and loss of firmness. The RevitaLift Triple Power collection also includes a Concentrated Serum and an Eye Treatment.
Disclosure: Compensation was provided by L'Oréal Paris via Glam Media. The opinions expressed herein are those of the author and are not indicative of the opinions or positions of L'Oréal Paris.
Algenist is a new skincare line launching this month (Feb 2012) in Sephora. TM has got to try the Algenist Firming & Lifting Eye Gel which is a super light serum. It absorbed into skin easily without feeling greasy or leaving a residue. The Algenist skincare line also includes: Firming & Lifting Cream ($94) and Firming & Lifting Intensive Mask ($52).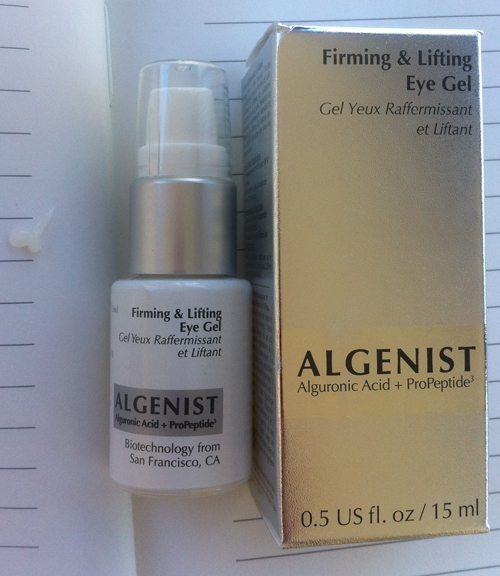 Algenist Firming & Lifting Eye Gel ($68)
Algenist Skincare
Today I got to try for the first time the Meaningful Beauty Cindy Crawford skincare line. I must say, I was pleasantly surprised. I tend to not always believe in celebrity endorsed products simply because sometimes it's just a hype and the products are not that good. But I like this one.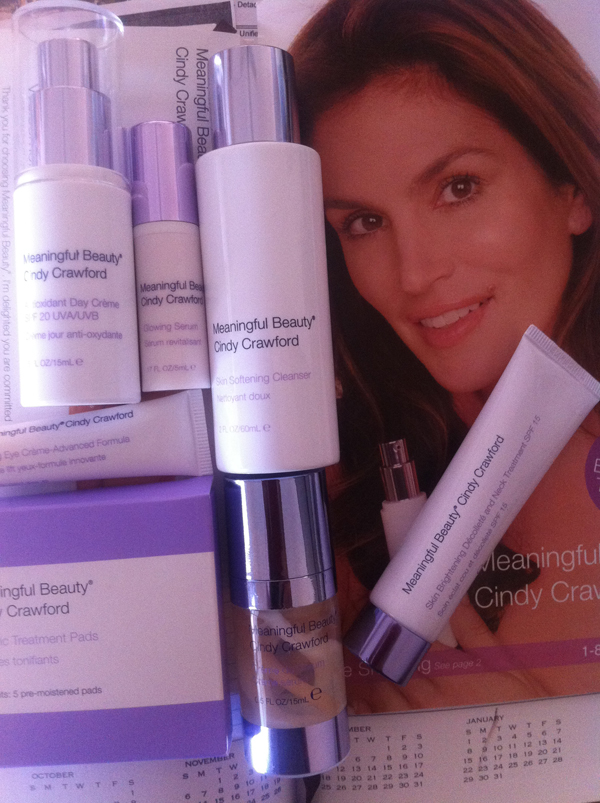 Meaningful Beauty Cindy Crawford Skincare Collection
The skincare products in the Meaningful Beauty Cindy Crawford collection I've used today were all non-greasy, mild, moisturizing, light and easily absorbed to skin, and fit really well in my skincare routine. I'm a bit a 'snob' when it comes to products. I really cherry-pick the best of the best of beauty products and use them daily. To bring a new kid on the block doesn't happen everyday, ha!
Summer Skincare. Sun Protection. Summer is almost here for us in Scottsdale Arizona and not too far in the future for the east coast. I'm always on the look out for the best sunscreens or sunblock lotions on the market because of as you can tell, it's a necessity for me. What I like is clean and easy to apply lotions, no strong smell, and maximum and effective sun protection. I find all these features in NEOVA DNA Damage Control Sunscreens.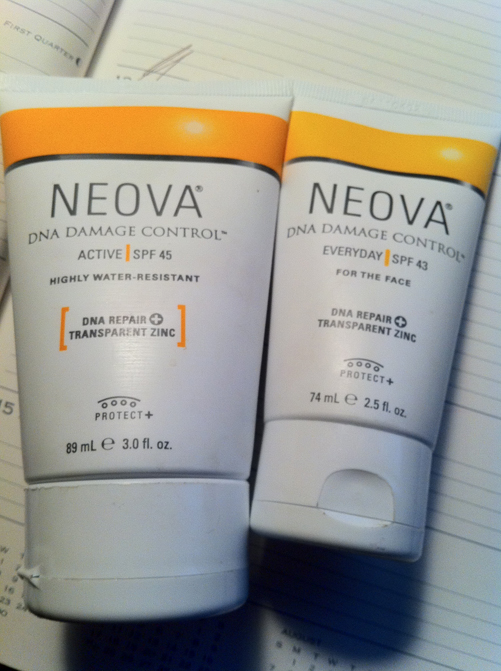 NEOVA DNA Control Active SPF 45 Highly water-resistant for body ($46), and NEOVA DNA Control Everyday SPF 43 for the face ($39). Available through www.smart-sunscreens.com.
More about NEOVA DNA Damage Control Sunscreen: