All Posts Tagged With: "summer skincare"
Revitalize your skin after a summer in the sun with these essentials from TULA!
TULA Illuminating Face Serum ($78): This lightweight serum with a probiotic formula targets dark spots and brightens dull skin, while revealing a youthful glow. Infused with citrus extract and safflower oil to improve the quality of your skin as well as boost its radiance.
I don't really change my skincare routine much in the summer. All I tend to do is up the SPF. So, for example, I switch from using the Simple Replenishing Rich Moisturizer as my daily moisturizer to using the Simple Protecting Light Moisturizer with SPF 15. It's so hot and sunny here in Scottsdale, AZ, so I need that extra protection. These moisturizers come in super handy when I'm traveling – mostly to California and the beach – which I tend to do a lot of during the summer. I like how it's fragrance free, easy and pleasant to use.
Summer Skincare. Sun Protection. Summer is almost here for us in Scottsdale Arizona and not too far in the future for the east coast. I'm always on the look out for the best sunscreens or sunblock lotions on the market because of as you can tell, it's a necessity for me. What I like is clean and easy to apply lotions, no strong smell, and maximum and effective sun protection. I find all these features in NEOVA DNA Damage Control Sunscreens.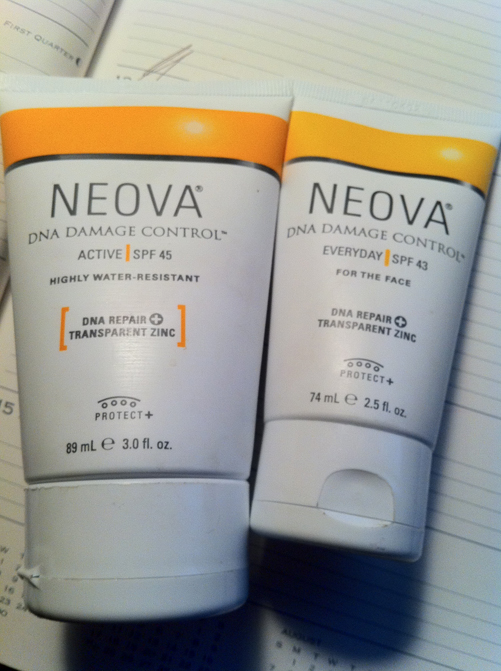 NEOVA DNA Control Active SPF 45 Highly water-resistant for body ($46), and NEOVA DNA Control Everyday SPF 43 for the face ($39). Available through www.smart-sunscreens.com.
More about NEOVA DNA Damage Control Sunscreen: