All Posts Tagged With: "L'Oreal"
I'm excited about the NEW L'Oreal Paris RevitaLift Triple Power collection. I'm always on the look out for affordable anti-aging skincare that works and I just can buy at the Drugstore. My biggest skin anti-aging concerns are loss of firmness and loss of facial volume. Luckily I really don't have a lot of wrinkles for someone my in their late 30s. I'm hoping L'Oreal Paris RevitaLift Triple Power can help me with all my skin anti-aging concerns. Here's me (BEFORE) checking my skin out today, ha! I will keep you posted AFTER I've tried L'Oreal Paris RevitaLift Triple Power and share with you my thoughts. Stay tuned X
L'Oréal Paris RevitaLift introduces Triple Power – three anti-aging skincare products designed to help fight the 3 dimensions of aging. When just fighting wrinkles isn't enough, you need to go beyond a one-dimensional approach to restore skin's youthful look. Challenge this approach with a powerful and luxurious cream (Triple Power Deep-Acting Moisturizer) that visibly addresses the three dimensions of aging skin: wrinkles, loss of facial volume and loss of firmness. The RevitaLift Triple Power collection also includes a Concentrated Serum and an Eye Treatment.
Disclosure: Compensation was provided by L'Oréal Paris via Glam Media. The opinions expressed herein are those of the author and are not indicative of the opinions or positions of L'Oréal Paris.
Few days ago I did a post about Gwen Stefani's L'Oreal makeup used on the set of her new music video Settle Down. I actually got to try some of it and I LOVE it. Here's a sneak peek.
L to R: L'Oreal Voluminous Power Volume 24H Waterproof mascara. The L'Oreal Voluminous mascara line is a classic and it works just as good as the fancy-schmansy brands.  Buzz words: 15X the impact lashes, volume, long lasting, mega brush 29mm in length and 10mm in diameter to be exact, no flaking, no crumbling, no smudging. Shades: Black, Blackest Black, Black Brown, Black (waterproof), Blackest black (waterproof).
L'Oréal Paris' spokesperson, Beyoncé Knowles, has been chosen by People Magazine as this year's "World's Most Beautiful Woman." Here's how you can get Beyoncé's makeup look using L'Oréal makeup.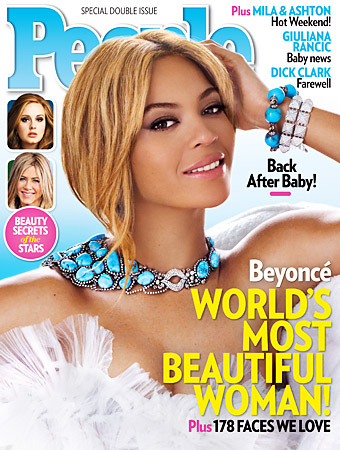 People Names Beyoncé World's Most Beautiful Woman Get The Look With L'Oréal 
How to get Beyoncé makeup look with L'Oréal Paris Makeup
Best foundation of the day and on Marta Walsh's Best Foundation List of all times: L'Oreal Magic Smooth Souffle. It feels super light on the face yet it covers perfectly (like its slogan it looks like 'Magic') all imperfection on the skin. But the best thing about this foundation is that it's so matte you can even skip a face powder which is un-heard-of with some other brand foundations.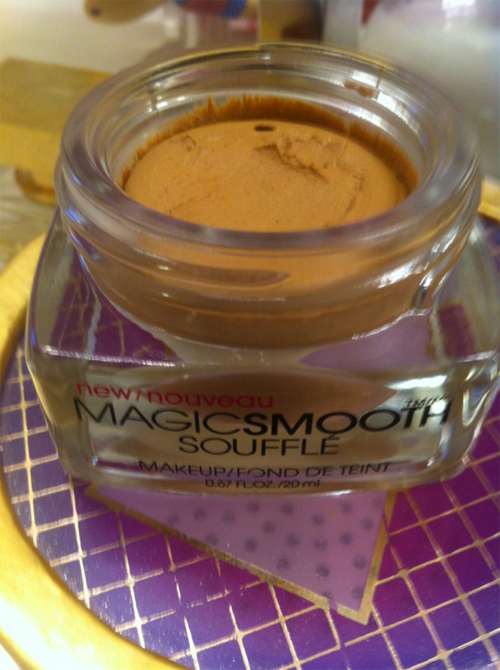 L'Oreal Magic Smooth Souffle Makeup Foundation in Sun Beige
Most of them I find feel are too shiny and wet after I apply…
Celebrity hairstylist Giannandrea worked with Dianna Agron at the Los Angeles premiere of GLEE : The 3D Concert Movie on Saturday, August 6th. Beauty Inspiration: "My inspiration for Dianna for the Glee premiere was 'British rocker/sexy/messy.'"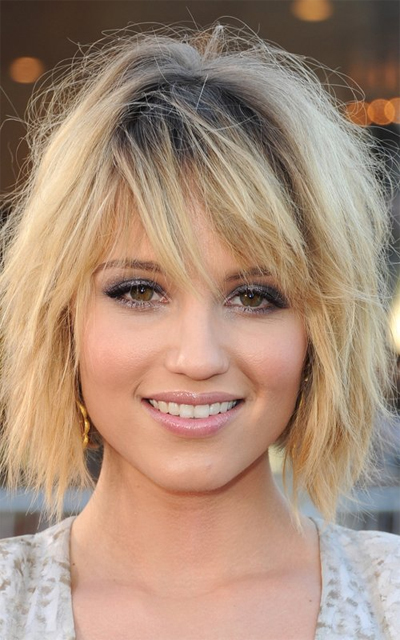 How to get Dianna Argon's hairstyle:
L'Oreal Voluminous Million Lashes Mascara is hot right now Marta Walsh says:) I've been a Voluminous mascara fan for years now, you can't never go wrong with it, AND the price is right. Now the NEW Million Lashes version gives you even more lash-full effect. Another plus, it doesn't have a strong fragrance smell. I LOVE.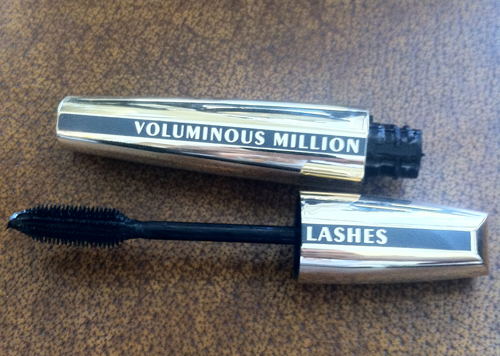 L'Oreal Voluminous Million Lashes Mascara simply the classic.
NEW Beauty Products On The Block. New beauty products excite me. In fact that's what makes me a beauty junkie you see. The thrill of trying new products and maybe even finding The One. The latest has just landed the Marta Walsh's desk. Here's a sneak peek. Mostly by L'Oreal Paris introducing EverSleek Sulfate-Free smoothing system Preparative Shampoo, conditioner, and EverSleek Frizz Creme Serum. Smells green melon and white rose and fantastic and works as good as salon brands. Also in the collection, L'Oreal EverSleek Intense Smoothing version.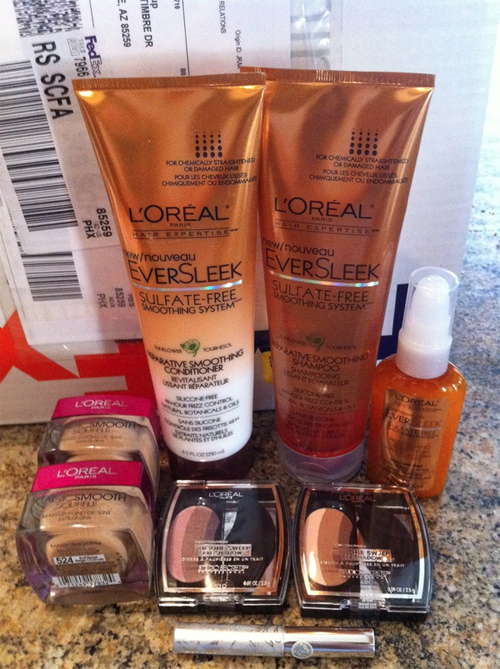 Just landed on Marta Walsh's desk the latest beauty products x
Another favorite is L'Oreal New Magic Smooth Souffle Makeup Foundation, so light so easy to apply, great wearable shades, it's a keeper. It's an air-whipped, oil-free foundation. This is part f L'Oreal Studio Secrets collection inspired by backstage beauty and their very talented makeup artist James Kaliardos.
I must say I was slow to the jump on the lash boosting serum wagon. It was a combination of necessity and belief. Well in my case, with my dark brown naturally full lashes I didn't see a need to use help. However now I realize that the lash trend of our times is not just full lashes, it's bigger than life lashes.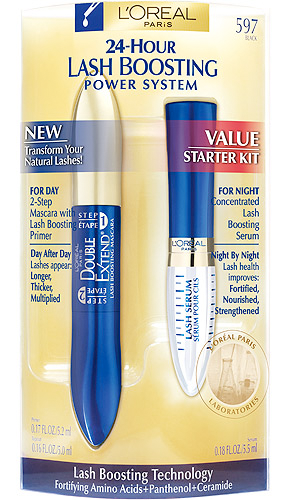 Loving the NEW L'Oreal Paris True Match Roller foundation. It makes applying foundation in the morning and any time just a little bit more easy and relaxing (no mess). It covers immediately with a thin layer of product without caking the foundation on your face. You can also get the corners with the roller like around your nose, mouth, and under eye. Make sure you gt the right shade. Looks like my shade is W 5-6 sand beige/sun beige. L'Oreal True Match Roller is oil free and has SPF 25.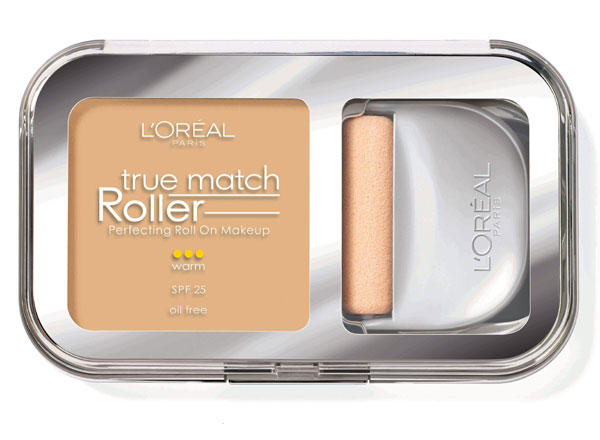 Loving the NEW L'Oreal Ideal Skin Genesis Complexion Equalizer face cream. This moisturizer is lighter in consistency than the L'Oreal Age Perfect Hydra-Nutrition Day/Night Cream and is great for summer. This one is also day or night cream and is formulated with Skin Perfecting Complex with Vitamin C+Tourmaline Gem.