Celebrity hairstylist Giannandrea worked with Dianna Agron at the Los Angeles premiere of GLEE : The 3D Concert Movie on Saturday, August 6th. Beauty Inspiration: "My inspiration for Dianna for the Glee premiere was 'British rocker/sexy/messy.'"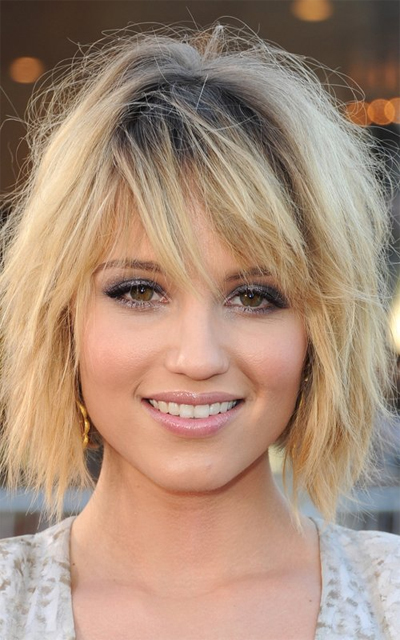 How to get Dianna Argon's hairstyle:
"I started with wet hair and razor cut her bob into a more playful 'Shab.' This is what I call this hair cut! This cut is a progression of the bob but it has more life and does much more when you style it. Then I added Kerastase Volume Active Mousse to the whole head and roots. I blow dried the hair – just air, no brushing – until the hair was completely dry. I then brushed it with a large round Mason Pearson brush, I use a brush just for the bangs and blow it straight. The other part of the head was just scrunched and bent with my hands. I then used Klorane Dry Shampoo Spray on the whole roots and top of the head, and back brushed the top part of the head. Finally, I set hair into place with L'Oreal Elnett Hair Spray."
About the Author
I am one of the top fashion and beauty bloggers in the world also a Luxury Paradise Valley and Scottsdale REALTOR with Russ Lyon Sotheby's International Realty.