All Posts Tagged With: "Jessica Simpson"
This is revolutionary and I'm quite impressed with Jessica Simpson's move to pose without makeup and all natural on the cover of Marie Claire Magazine May 2010 edition. With the success of reality TV and our growing interest in watching real people why not show realism on Magazine covers too. Looks like posing nude for Playboy is not the only way to grab my attention. Star of VH1 's "The Price of Beauty" sets a good example for young women and all women to love and embrace the way they look. This is a good line: "I don't have anything to prove anymore. What other people think of me is not my business."-Jessica Simpson. I should always remember that!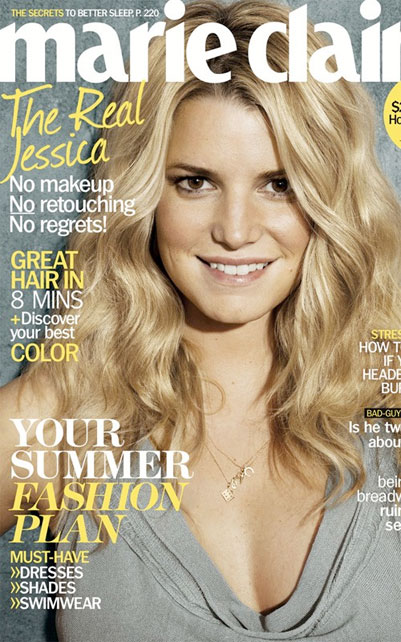 Victoria Beckham at the Vanity Fair Oscar Party 2010. The Hairstyle: Super glamorous and very elegant. The Style Genius: Ken Paves.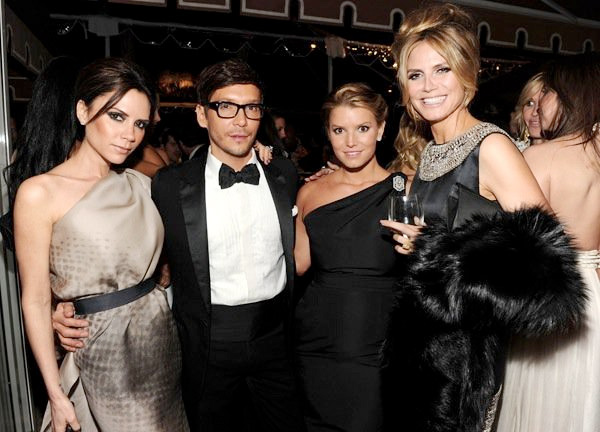 L to R: Victoria Beckham, Ken Paves, Jessica Simpson, and Heidi Klum
The Hair Tutorial by Ken Paves: "Victoria is a gorgeous woman and wears her short hair well! It always looks so effortless, yet elegant and modern. For the Vanity Fair Oscar Party, we enhanced the volume but kept it sleek.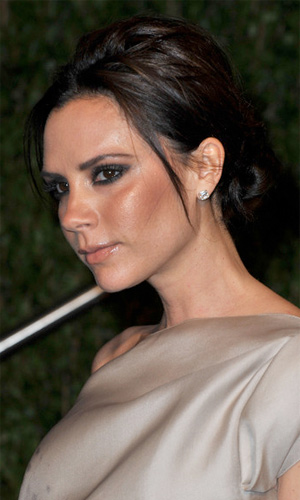 Jessica Simpson at the Vanity Fair Oscar Party 2010. The hairstyle: gorgeous. The Style Genius: Celebrity Hairstylist Ken Paves.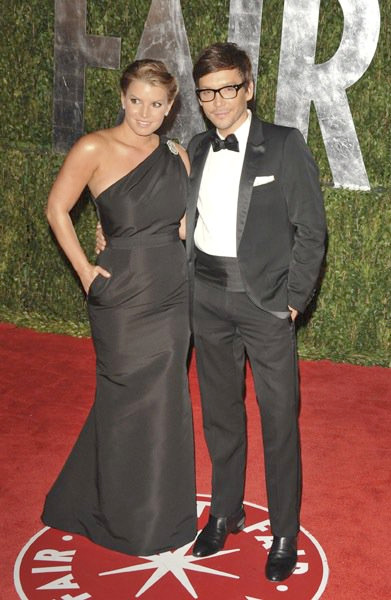 L to R: Jessica Simpson and Ken Paves via www.facebook.com/kenpaves
The Hair Tutorial by Ken Paves: "I created an updo on Jessica that's young and fresh, but still sophisticated and modern depending on which angle you view it from. I started off on her air-dried hair, and sprayed my Ken Paves Volumizing Spray ($22: Ulta) all over, and began curling it with my 1 inch curling iron (Ken Paves Curling Iron, $60: Ulta) to give the hair some bend.

Celebrity stylist extraordinaire Ken Paves joins QVC for its first tweetchat of 2010. As part of The Whole You celebration, Ken will be live tweeting with fans on Monday, January 18th, 2010, at 1pm ET, answering questions about hair care, styling tips, and products. Make sure to follow @behindtheq and @kenpaves for all the fun and to submit your questions!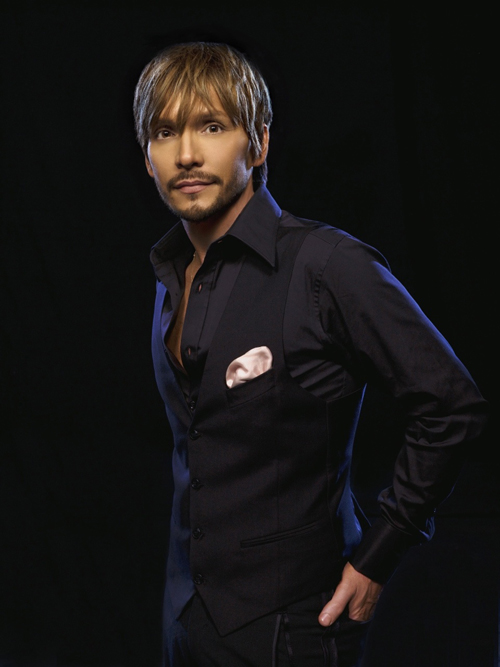 Ken Paves
Want more Ken? Check out hairdo by Ken Paves & Jessica Simpson. Inspired by styles Ken Paves has created for Jessica Simpson, and test-driven by Jessica herself, this wig line is a collection of easy-to-use, affordable, clip-in hair extensions, wigs, bangs and bands."
Ken Paves interviews with Marta Walsh
Stand out this season with perfect holiday hair!
This is the time of year for celebration, and you want to make sure you look as great as you feel. These tips and products from celebrity hair stylist Ken Paves, whose clients include Jessica Simpson, Jennifer Lopez and Eva Longoria Parker – are all you need to get party-worthy hair in a snap.
For a fun alternative to your everyday hair style, clip in hairdo's Wrap-Around Pony ($49: QVC.com). This easy-to-do style looks chic and effortless, and it only takes minutes to do! The Wrap-Around Pony instantly adds length and volume to your hair, and can be heat styled to achieve any desired texture. Stars like Blake Lively have wowed on the red carpet by sporting this fun, flirty look.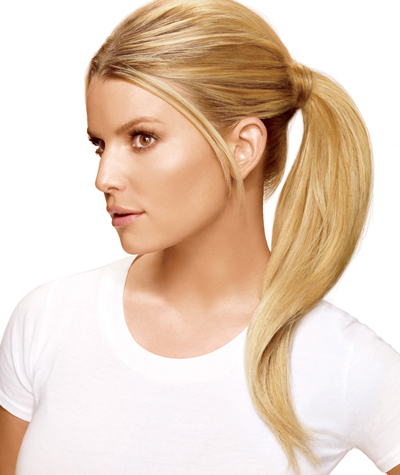 Talking Makeup has just found out that beauty expert Ken Paves has signed on for the experience of a lifetime; to co-star with best friend and long time client Jessica Simpson in a docu-series trekking the globe to discover how women around the world define beauty. The Price of Beauty is produced by RDF USA and will air on VH1.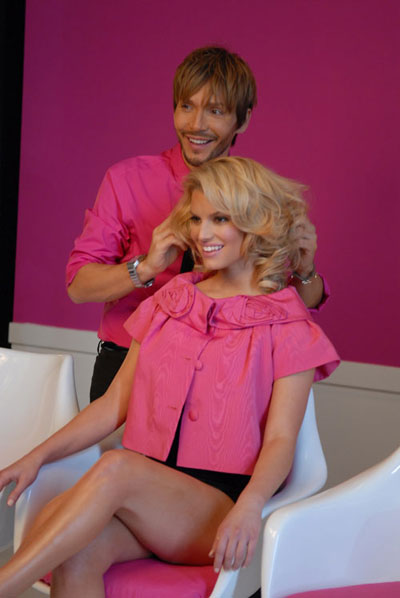 Ken Paves Interview With Marta Walsh
The ladies from The Twilight Saga: New Moon show you how to go from daytime pretty to nighttime hot in "Twilight Beauty," as featured in Glamour's upcoming September 2009 issue, on newsstands August 11th. The gorgeous photo spread, shot by Matthias Vriens-McGrath, features Nikki Reed, Rachelle Lefevre, Ashley Greene and Noot Seear. The issue hits stands Tuesday, August 11.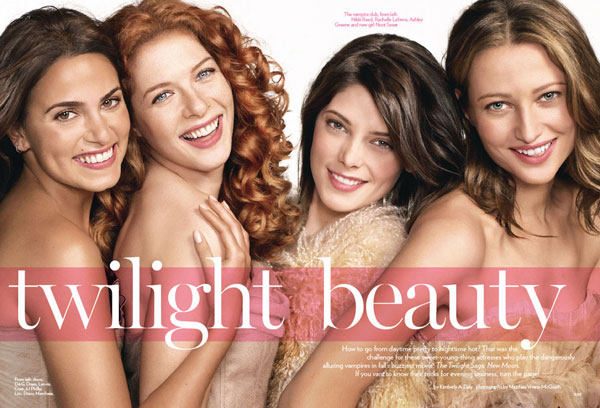 Click image above to enlarge
Twilight Beauty: How to Take Your Look from Day to Night: How to go from daytime pretty to nighttime hot? That was the challenge for these sweet-young-thing actresses who play the dangerously alluring vampires in fall's buzziest movie, The Twilight Saga: New Moon. If you vant to know their tricks for evening sexiness, turn the page!
And btw-Jessica Simpson graces the cover of Glamour September 2009 issue: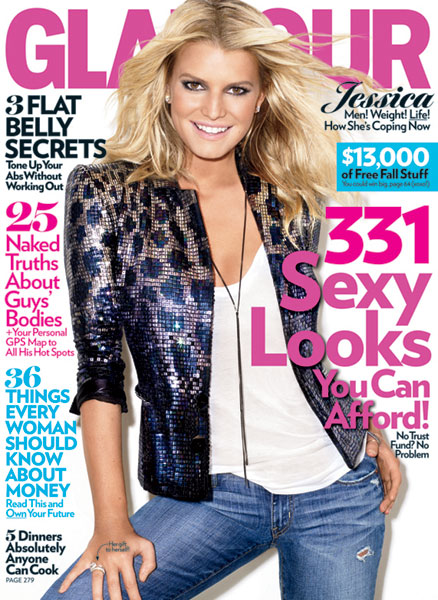 Talking Makeup is excited to share with you 6 Summer Skincare Tips by Celebrity Esthetician Renée Rouleau!
Renée Rouleau is a trusted skin care expert and celebrity esthetician who has been helping men, women and teens attain healthy, glowing skin for more than 20 years. Her skin care product line, sold on her website and in her two Dallas skin care spas, addresses nine distinct skin types, with more than 70 award-winning products that blend the best of science and nature.
Renée's products are consistently cited in publications including Allure, Marie Claire, and In Style. Her proven results have earned her the confidence of celebrities, like Lisa Rinna, Eva Amurri, Jessica Simpson and Ashlee Simpson, as well as cosmetic surgeons and dermatologists. www.reneerouleau.com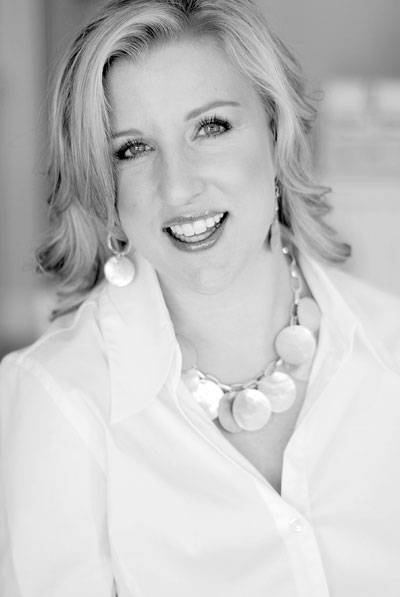 Celebrity Esthetician Renée Rouleau
Hot weather, salt water, humidity and chlorine take their toll on our skin during the summer months. Here's some of my summer skin care tips and solutions for keeping your skin safe and beautiful all summer long.
1. Wearing sunscreen everyday will significantly cut back on accumulative sun damage:
Recent information from the UCLA skin research department indicates that 78% of all the sun damage incurred in a lifetime is from incidental exposure! You may say "I'm not out at all during the day" but just walking to your car, and even driving in your car will expose you to unnecessary sun damage. Windshields do nothing to protect you from UV rays! Wear a moisturizer that contains a sun block with a minimum of SPF #15. Apply it in the morning so you'll be covered all day! Try Renée Rouleau Daily Protection SPF #30…
So, It's no secret that celebrities turn to extensions when the sudden crave for long hair kicks in, but it's the recent photos of super star Katie Holmes that has everyone talking.
Katie Holmes recently turned her infamous bob into cascading long waves, leaving everyone wondering how it could have been done and still look so natural?
One way to achieve the look is with Great Lengths Extensions – the semi-permanent extension system for some of Hollywood's elite. In addition to the superior quality of the human hair used by Great Lengths, the other reason it's favored among the famous is because of how safe and gentle it is on one's real hair.
I recently interviewed the fabulous celebrity hair stylist Ken Paves for Beauty Interviews.com.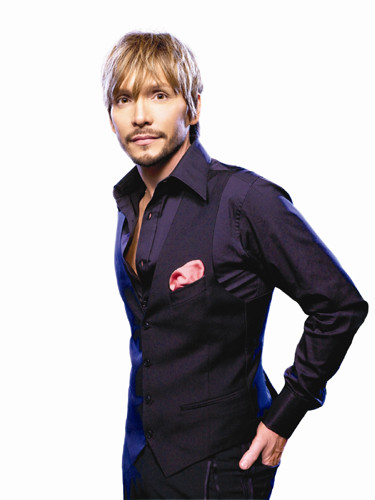 I know Ken Paves was attacked by the paparazzi after dining at Madeo on Beverly Boulevard on Saturday night with Jessica Simpson, so I really hope Ken is doing well.
Ken Paves was dubbed by the media as "the hottest hairdressers in Hollywood". Ken Paves is often recognized as Jessica Simpson's hair stylist and for his work with a variety of other high profile clients, such as: Jennifer Lopez, Eva Longoria Parker, Fergie, and Jessica Alba to name a few. In this interview, Ken Paves talks about his beginning as a professional hair stylist doing several international magazine covers with Nikki Taylor, how did his business relationship with Jessica Simpson evolve, how did the concept for Hairdo a line of clip-in-hair extensions come about, his must-have hair styling tools and products, and why using self-expression is so important when it comes to hair.
Marta Walsh: When did your interest in hair design begin?
Ken Paves: I grew up with my father working 7 days a week in the auto industry. My mom worked part time jobs and raised 3 boys. I would sit outside of my mom's bathroom as a "spectator" whenever she would do her hair and make up. This was only usually during the holidays or family functions. I was in awe at how these rare moments of self made her feel. My mom is my muse and has also appeared in the media with me. When my father retired from the auto industry after 32 years, he made me promise him I would choose a job that I would love to do after 32 years. It's been 14 years and I still love it. I love to help women recognize their own beauty and to feel confident about themselves – that is beautiful.