All Posts Tagged With: "Supplements"
Talking Makeup is excited to share with you 6 Summer Skincare Tips by Celebrity Esthetician Renée Rouleau!
Renée Rouleau is a trusted skin care expert and celebrity esthetician who has been helping men, women and teens attain healthy, glowing skin for more than 20 years. Her skin care product line, sold on her website and in her two Dallas skin care spas, addresses nine distinct skin types, with more than 70 award-winning products that blend the best of science and nature.
Renée's products are consistently cited in publications including Allure, Marie Claire, and In Style. Her proven results have earned her the confidence of celebrities, like Lisa Rinna, Eva Amurri, Jessica Simpson and Ashlee Simpson, as well as cosmetic surgeons and dermatologists. www.reneerouleau.com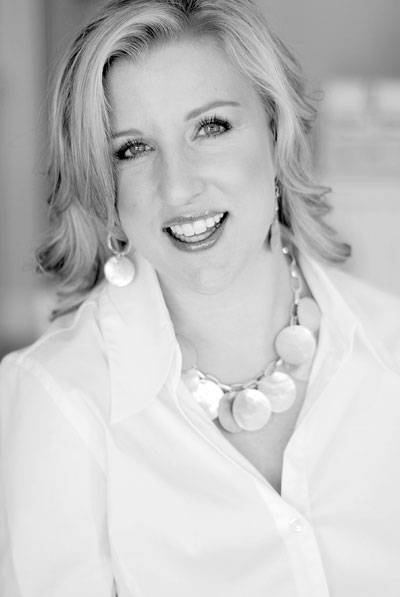 Celebrity Esthetician Renée Rouleau
Hot weather, salt water, humidity and chlorine take their toll on our skin during the summer months. Here's some of my summer skin care tips and solutions for keeping your skin safe and beautiful all summer long.
1. Wearing sunscreen everyday will significantly cut back on accumulative sun damage:
Recent information from the UCLA skin research department indicates that 78% of all the sun damage incurred in a lifetime is from incidental exposure! You may say "I'm not out at all during the day" but just walking to your car, and even driving in your car will expose you to unnecessary sun damage. Windshields do nothing to protect you from UV rays! Wear a moisturizer that contains a sun block with a minimum of SPF #15. Apply it in the morning so you'll be covered all day! Try Renée Rouleau Daily Protection SPF #30…
The service, appropriately pegged "Mouse Calls," allows consumers to have a consultation with Dr. Obagi without having to fly to Beverly Hills and pay $300 for an office visit – instead they can submit questions and concerns online and get answers directly from Dr. Obagi and team from the comfort of their own home for only $75.
And, for a limited time, Dr. Obagi's Mouse Calls are FREE!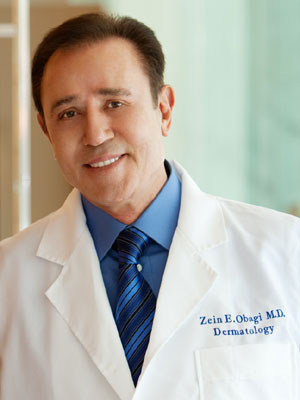 Dr. Zein Obagi
In honor of Women's Health Week, L'Oréal Paris wants to remind you of the importance of protecting your skin! Skin Cancer is the most common form of cancer in the US–there have already been more than 1,000,000 reported cases of skin cancer this year, and the sun is the #1 culprit!
No need to visit the tanning salon or bake in the sun for hours. Achieve a safe, instant summer glow with L'Oréal Paris' NEW Sublime Bronze Luminous Self-Tanning Lotion. Rich in Vitamin E and other antioxidants, this streak-free formula hydrates skin for a natural and healthy sun kissed look.
Remember, don't damage your skin chasing after that glow we all crave, make the healthy decision for Women's Health Week and try L'Oréal Paris Sublime Bronze!
Talking Makeup is happy to announce a GIVEAWAY of Rx For Brown Skin products!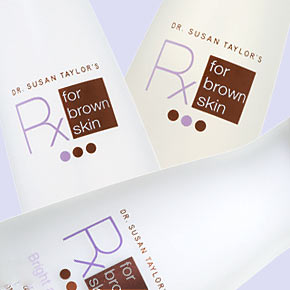 About Rx For Brown Skin: People are fundamentally the same-but their skin isn't. As a renowned dermatologist and leading authority on the treatment of skin of color, Dr. Susan C. Taylor created Rx for Brown Skin to treat the concerns unique to darker skin, including African American, Latin, and South Asian skintones. The irritant-free solutions target sensitivity, irritation, dullness, and hyperpigmentation, which can result in dark marks and blemishes. Plus, the exclusive Bright Skin Complex ensures your skin looks luminous no matter how deep your complexion may be. Treat your skin to Dr. Taylor's specialized skin savers and uncover your true brilliance.
THE PRIZE: 2 lucky winners will win either 1 Rx For Brown Skin Bright and Healthy Starter Kit ($75 value),
…or 1 Rx For Brown Skin Bright and Clear Starter Kit ($75).
Mother's Day Gift Ideas: Mother's Day is around the corner, why not surprise your mom with LashFood Eyelash & Eyebrow Conditioning Stimulator. It is perfect for mothers of any age!
LashFood is the perfect treat for any mom looking for beautiful, long eyelashes. LashFood is an all natural eyelash and eyebrow conditioning stimulator that provides you with fuller, longer, darker and stronger lashes. LashFood is formulated using the highest grade natural ingredients including Biotin, an essential vitamin, Arginine, a natural amino acid, and root and herbal extracts.
Find out what products to splurge on and when to save your hard-earned dollars
You don't have to spend half your paycheck on skincare products to stay wrinkle and pimple-free. That said, slathering household condiments on your face to avoid paying for the good stuff isn't necessary either. Dermatologist Dr. Ava Shamban and P&G scientist Mary Begovic Johnson helped us compare products with similar ingredients that are very different in cost. Here's what we found.
Tune in to the QVC on Saturday, April 4th at midnight (late night Friday TONIGHT) for the launch of 4 new products from Dr. Adrienne Denese, renowned anti-aging skincare specialist! Don't miss this!!!
Dr. Denese products contain the best and most advanced scientific formulas in the highest possible percentages, delivering breakthrough anti-aging prescriptions with cutting edge ingredients such as CoQ10, retinol, peptides and amino acids while using state of the art technology.
Dr. Denese is not only a medical doctor who specializes in anti-aging, but has become the only female scientist in this field. Dr. Adrienne Denese developed a vast body of knowledge of what the skin requires to look young. She launched Dr. Denese SkinScience exclusively on QVC so that she could share her scientific findings with consumers at an affordable price point. "Not only do I use the most advanced active ingredients but that have been clinically proven to work, I use far high concentrations of them in the skincare products I create than the more expensive products." Dr. Adrienne Denese.

Click image above to enlarge!
Dr. Denese's SkinScience will launch four innovative new products on QVC April 3rd Friday at midnight. Each product offers breakthrough technology with added benefits to the skin. Dr. Denese's products contain the best and most advanced scientific ingredients in the highest possible percentages.
Glow Younger Self Tanner The first Self Tanner with Pro Peptide Technology:
Unretouched before-and-after photos showing real results of non-surgical, cosmetic procedures and at-home skin treatments
We followed a panel of women as they tried the latest non-surgical treatments to address their biggest skin concerns. See their before and after shots and determine which treatments might be worth your money and time.
You don't want to miss this very special M Lab giveaway…just for you!
Simply enter passport code BEAUTYMAVERICK in the 'M Lab Rewards' field on the their landing page (bottom right), and you/your readers will receive a complimentary M Lab Preview Pack (valued at over $100).
Wow. I want one for myself:)
There's absolutely no purchase necessary and no contest to enter. Just provide an address for delivery, and M Lab will take care of the rest.
The Brits gave us the Beatles, but it looks like they are also giving us one of the best organic and natural skincare brands on the market today.
Here is Talking Makeup's list of the British Invasion in the organic and natural skincare market:
1. Nude Skincare created by Bryan Meehan.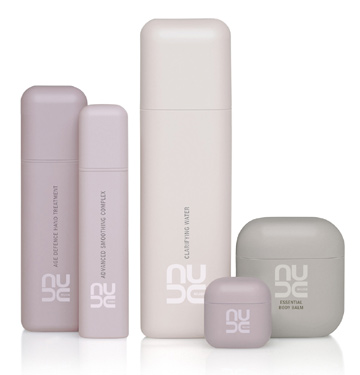 2. REN Skincare created by Robert Calcraft and Antony Buck.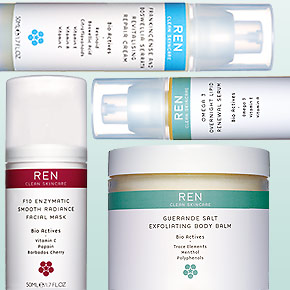 3. Liz Earle Naturally Active Skincare created by Liz Earle.
4. Sophyto created by Karen Sinclair Drake.