All Posts Tagged With: "Self Tanning"
I always have luck with Votre Vu skincare. Their products feel good and smell good. My latest picks from the brand are Votre Vu Self Preservation Self Tanning Milk for Face, and Votre Vu Royal Treatment Gentle Pearls Scrub an organic formula of refining pearls enrobed in a soothing exfoliating emulsion.
Think of the Votre Vu Royal Treatment Gentle Pearls Scrub as an 'exfoliating water'. Apply on dry skin, massage, and rinse. It has a very liquid consistency, lighter than a serum, cream, or lotion.
When it comes to self tanning Clarins does it best. My ultimate favorite is their Delectable Self Tanning Mousse SPF 15, if you're looking for a non messy, super hydrating, and smell good self tanning experience then this is the one. This is why I'm super excited with the latest from Clarins skincare for this summer.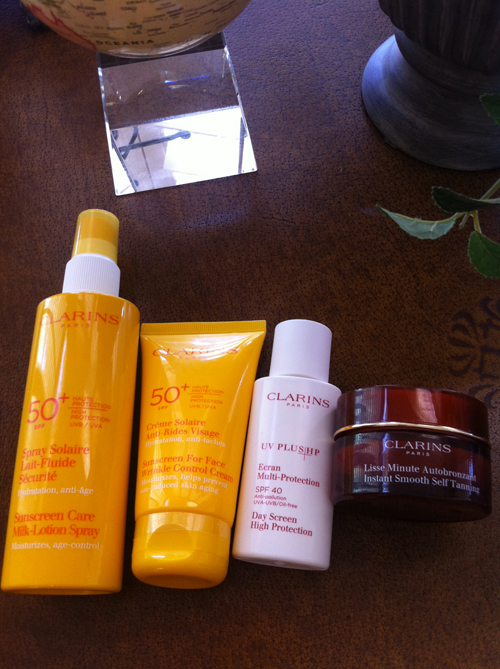 The NEW list from Clarins Paris L to R: Sunscreen Care Milk-Lotion Spray 50+ SPF, Sunscreen For Face Wrinkle Control Cream 50+SPF, UV PLUS HP Day Screen High Protection SPF 40, Instand Smooth Self-Tanning for face and decollate.
I'm having another Armani Exchange moment! This time I'm loving the A|X Moto Jacket in white. This jacket is so Marta. Here I am trying to dance but it looks like I can't dance and keep my eyes open at the same time LOL.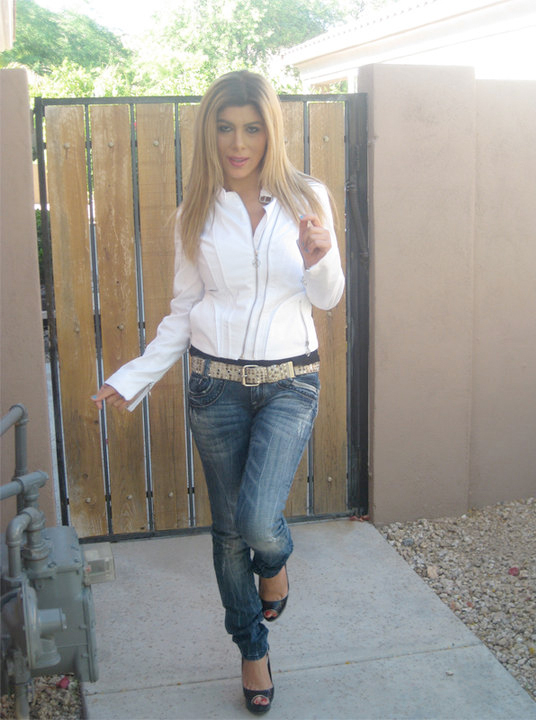 Marta Walsh in A|X Moto Jacket in white, EXPRESS jeans & belt, shoes by GUESS by Marciano, hair products by John Frieda Root Awakening, MAC makeup, nails ZOYA flash & sparkle Summer 2010 collection. Manicure in ROBYN & Pedicure in NIDHI. My tan (I like to call it 'my glow') CLARINS Delectable Self Tanning Mousse With Mirabelle Oil (this stuff is amazing! It's super moisturizing while giving you a great tan & it also smells very good!) xoxo

Marta Walsh
Summer is a beautiful time of the year: it's nice and hot outside, we swim in the ocean or the pool, we get great skin and beachy waves thanks to sea water, get sun-kissed, and eat delicious and succulent fruits. Sometimes summer is SO good we don't want it to go away.
Here are some beauty tip to stretch your summer just a little longer into fall…
Take a nice bath with Philosophy Raspberry Sorbet shower gel & Bubble bath to remind you of succulent summer fruits and ice cream. $16 at www.sephora.com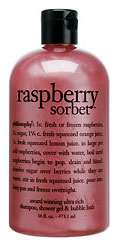 A nice sea salt body scrub such as Origins Incredible Spreadable Scrub Sea Salt Body Smoother will help satisfy your craving for sea water and ocean, $26. Available at www.beauty.com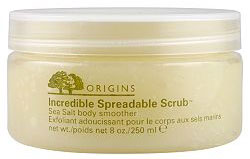 You've spent hours on the beach or by the pool. You squeezed fresh lemon on your hair in your garden. Or you've spent some decent cash on your blond highlights. Whichever way you've achieved beautiful blonde highlights, you can stretch their life with Redken Blonde Glam Shampoo & Conditioner, and Blonde Glam Color Enhancer Rich Vanilla or Perfect Platinum. Available at redken.com for salons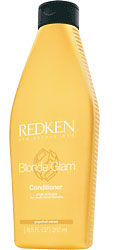 Prevention magazine put the leading anti-aging beauty products to the test again this year and found seven products deserving of the "Defy Your Age" seal, including Olay ProX Age Repair Lotion, Neutrogena Norwegian Formula Age Shield Hand Cream and Estée Lauder Idealist Dual-Action Refinishing Treatment.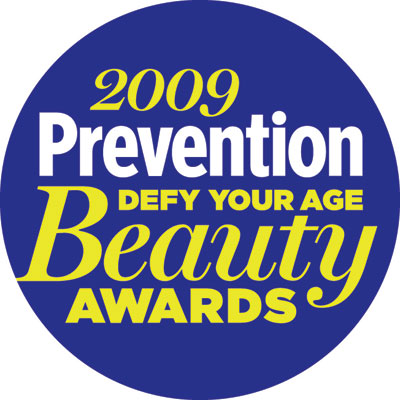 To determine the winners, Prevention enlisted seven leading dermatologists to test the claims of the 35 most promising products of the year on a group of 175 women, ages 40-plus, for a period of up to eight weeks. The doctors then employed state-of-the-art equipment to measure which products best delivered on their claims using before and after skin analysis. The teams investigated seven categories of products including hand, eye and night creams; lip, adult acne and microdermabrasion treatments; and day lotions with . This year's winners are all available for less than $50.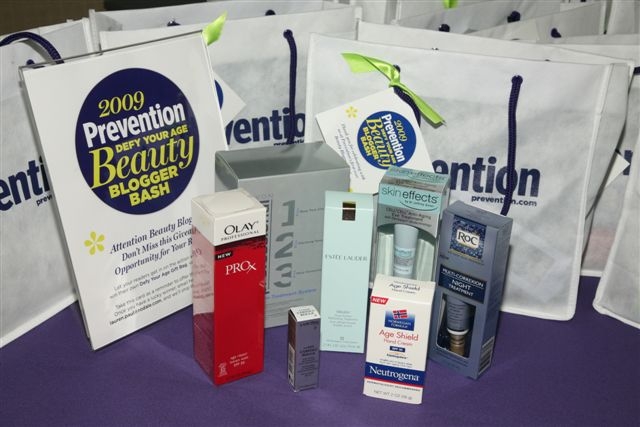 Talking Makeup is excited to share with you 6 Summer Skincare Tips by Celebrity Esthetician Renée Rouleau!
Renée Rouleau is a trusted skin care expert and celebrity esthetician who has been helping men, women and teens attain healthy, glowing skin for more than 20 years. Her skin care product line, sold on her website and in her two Dallas skin care spas, addresses nine distinct skin types, with more than 70 award-winning products that blend the best of science and nature.
Renée's products are consistently cited in publications including Allure, Marie Claire, and In Style. Her proven results have earned her the confidence of celebrities, like Lisa Rinna, Eva Amurri, Jessica Simpson and Ashlee Simpson, as well as cosmetic surgeons and dermatologists. www.reneerouleau.com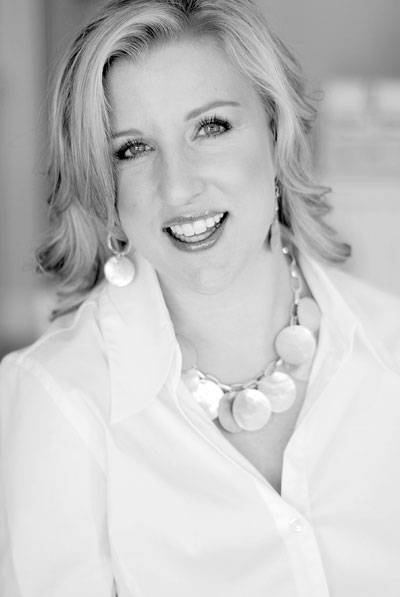 Celebrity Esthetician Renée Rouleau
Hot weather, salt water, humidity and chlorine take their toll on our skin during the summer months. Here's some of my summer skin care tips and solutions for keeping your skin safe and beautiful all summer long.
1. Wearing sunscreen everyday will significantly cut back on accumulative sun damage:
Recent information from the UCLA skin research department indicates that 78% of all the sun damage incurred in a lifetime is from incidental exposure! You may say "I'm not out at all during the day" but just walking to your car, and even driving in your car will expose you to unnecessary sun damage. Windshields do nothing to protect you from UV rays! Wear a moisturizer that contains a sun block with a minimum of SPF #15. Apply it in the morning so you'll be covered all day! Try Renée Rouleau Daily Protection SPF #30…
Stars prove that you don't have to be at Nikki Beach to flaunt a St. Tropez tan. Natasha Bedingfield and Kim Kardashian have both revealed how they remain fashionably tanned all year round. Thanks to St. Tropez Tan, Natasha and Kim are able to sport their healthy glows and beautifully sunkissed looks wherever and whenever they want! St. Tropez remains to be the world's expert on safe and sunless tans, which leaves skin looking bronzed without any exposure to the sun's harmful rays.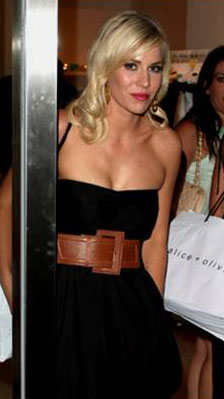 Since its introduction in 1996, St. Tropez has become the market leader in self tanning – a brand now synonymous with odorless self tan treatments attracting press acclaim and celebrity endorsement. Natasha Bedingfield loves St. Tropez so much that she included a St. Tropez custom spray tan as part of her recent pre-wedding beauty regimen.
Natasha says, "St. Tropez is the best self tanning product I have ever used. With my 'English Rose' complexion, it's easy to sun damage, but let's face it – everybody looks better with a little kiss from the sun! St. Tropez is a way that I can get that natural glow without aging or tan lines. It's easy and quick. I love it!"
The service, appropriately pegged "Mouse Calls," allows consumers to have a consultation with Dr. Obagi without having to fly to Beverly Hills and pay $300 for an office visit – instead they can submit questions and concerns online and get answers directly from Dr. Obagi and team from the comfort of their own home for only $75.
And, for a limited time, Dr. Obagi's Mouse Calls are FREE!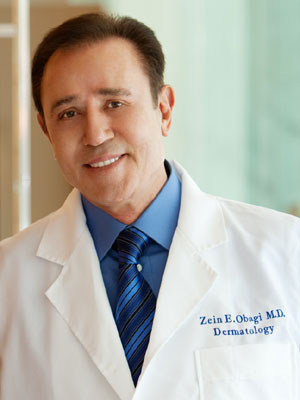 Dr. Zein Obagi
"Do My Back" is the well designed and easy to use answer to that classic question…."can you do my back?" This is the ultimate product that allows you to apply sunscreen, self tanner and moisturizer to your own back with ease and style! Perfect for everyone who needs lotions and potions applied to their own backs at the pool, by the sea, and in and after the bath.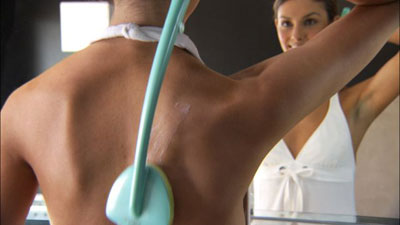 Do My Back was also featured on E! News in their "Summer Essentials" segment.
Bronzing Beauty Tips by Marisa Miller from Victoria's Secret Swim 2009 Virgin Gorda shoot!
In this video Marissa Miller is also introducing Victoria's Secret Beauty Of Brazil.
Victoria's Secret Beauty Of Brazil: Lose yourself in the beauty of Brazil, the golden sand beaches, the sexy bronzed skin, and the abandon of Carnivale. Inspired by the cultural richness and natural beauty of this exotic destination, Victoria's Secret presents this limited-edition series of products for three of their collections: Bare Bronze body care, VS Makeup and Very Sexy Now fragrance.