All Posts Tagged With: "Adult Acne"
Kiehl's newest launches for this Fall:  Dermatologist Solutions Breakout Control Targeted Acne Spot Treatment & Facial Lotion.  This range rapidly reduces individual breakouts and calms all-over acne while brightening your skin.
Adult acne is a growing concern that affects all ages, genders and ethnicities (40 million people!).  Kiehl's introduces a fast-acting, gentle formula clinically demonstrated to reduce the appearance of breakouts and blemishes in as little as 24 HOURS. Via: Kiehl's.
TM's take: These products don't have a scent/fragrance, which is a great plus. The face lotion glides on skin very smoothly and acts as a good primer for a makeup foundation.  I don't use it everyday as my main face lotion but on those occasions that I need extra TLC and have minor breakouts.
Prevention magazine put the leading anti-aging beauty products to the test again this year and found seven products deserving of the "Defy Your Age" seal, including Olay ProX Age Repair Lotion, Neutrogena Norwegian Formula Age Shield Hand Cream and Estée Lauder Idealist Dual-Action Refinishing Treatment.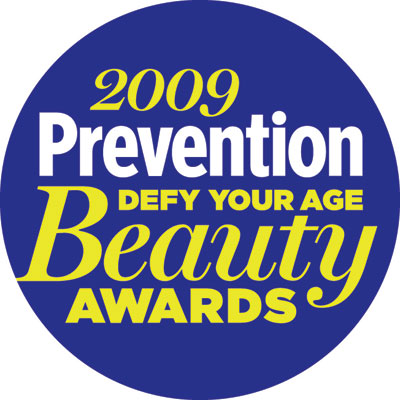 To determine the winners, Prevention enlisted seven leading dermatologists to test the claims of the 35 most promising products of the year on a group of 175 women, ages 40-plus, for a period of up to eight weeks. The doctors then employed state-of-the-art equipment to measure which products best delivered on their claims using before and after skin analysis. The teams investigated seven categories of products including hand, eye and night creams; lip, adult acne and microdermabrasion treatments; and day lotions with . This year's winners are all available for less than $50.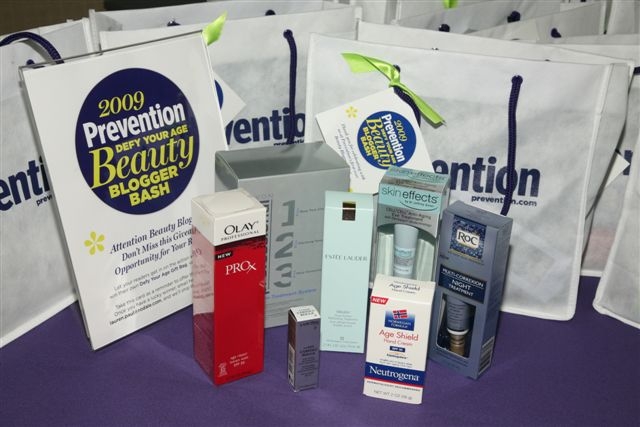 Maybe trying all those free makeup samples at once wasn't a great idea. Take this quiz to see if your beauty supply needs a makeover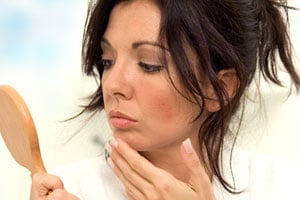 Stress, the environment and hormones all contribute to unsightly blemishes … but could part of the problem be your makeup? Take this quiz to see if your makeup products and practices are what's making you break out.
I'm a big fan of this new acne treatment system: Avon Clearskin Professional Acne Treatment System. Although I don't have acne, I use the Avon Clearskin Professional Clarifying Toner Pads almost everyday after a I get our of the shower. These clarifying toner pads by Avon give me that extra clean feeling becuase it helps exfoliate my skin and prepare it for my favorite daily face moisturizer.
Avon Clearskin Professional Clarifying Toner Pads are specially formulated pads design to calm and soothe skin with wheat germ extract and tone and texturize skin in just one step. After just one use, skin instantly looks and feels smoother.
The Avon Clearskin Professional Acne Treatment System, which was launched in August 2008 and was proven to be as affective as Proactive, includes:
Step 1: Deep Pore Cleansing Scrub
Contains our exclusive Oil Control System. Leaves skin feeling cool, clean and healthier-looking.
Do you suffer from acne? Have you tried all acne skincare products available on the market and you see no results? Maybe you want to give the Meridian Acne Therapy System a go.

Dr. Nanette Liégeois-Creator of the Meridian Skin Care and
the Meridian Acne Therapy System.
Meridian Skin Care and The Meridian Acne Therapy System was created by Dr. Nanette Liégeois, an Harvard-trained and board-certified dermatologist. As an award-winning scientist, Dr. Liégeois began developing the Meridian Acne Therapy System after a detailed analysis of the best scientific data on acne treatment around the world. Her use of evidence-based medicine led to her discovery of Meridian's unique dual-action formula that clears acne and conditions the skin with a combination of the most effective pharmaceutical and natural ingredients.
The Meridian Acne Therapy System is formulated to: Make your skin appear more youthful and radiant. Evens Skin tone. Gets rid of blemishes. Reduces redness and irritation. Prevents future breakouts. Rejuvenates your skin. Kills acne-causing bacteria. 
The Meridian Acne Therapy System is simple and easy to use. This is how to:

The 3 simple step Meridian Acne Therapy System.
Step 1: Meridian Gentle Cleanser – Wet the affected area with warm water. Gently squeeze a dime-sized amount of cleanser onto your fingertips. Using circular motions, gently squeeze the cleanser over the affected area. Avoid contact with eyes and lips. Rinse the cleansed area thoroughly after 30 seconds with plenty of warm water. Gently pat dry with a towel.