All Posts Tagged With: "Toners"
I go with Mario Badescu years ago in New York City. I remember 'it' was the it spot to get pampered and get great facials for my co-workers on the trading floor in midtown Manhattan. I even once got a special treat to get a facial done at the Mario Badescu spa in New York City and it was quite a pleasant experience. This is almost 9 years ago my friends!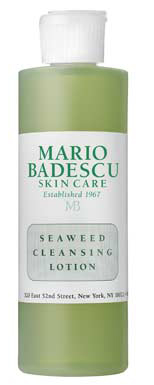 More recently, I've been using the Mario Badescu Seaweed Cleansing Lotion in the evening after I cleanse my face to get my face nicely toned, or sometimes in the mourning before my shower in those days when I think I didn't get a good face cleansing the night before. This cleansing lotion is gentle even if you keep reapplying with a cotton pad. Formulated with Aloe Vera, Algea Extract, and Witch Hazel which seem like just simple and classic ingredients for your skin. BTW, after a quick trip to the local Scottsdale ULTA here in Arizona I've discovered that they carry the Mario Badescu skin care line. Perfect!
Introducing Nars Makeup Cleansing Oil!
"Great skin is the first step to looking beautiful" – François Nars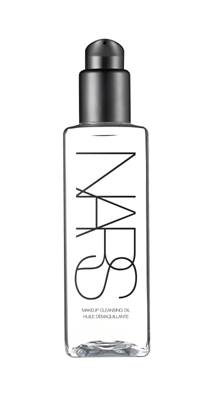 Great skin begins with a radiant canvas, entirely free of any makeup residue. This technically advanced formula is the first, and most important step in the cleansing process. The weightless, silky solution eliminates makeup traces and flushes out pores, prepping the skin for cleansing. Excess oil coating the skin surface is obliterated, and clarity is visibly improved. Unlike most facial oils, NARS Makeup Cleansing Oil can be applied with wet or dry hands, and rinses off effortlessly with zero residue. Both gentle and effective enough to use on the eyes and lips.
NARS Makeup Cleansing Oil will be available for $40 in September 2009 on www.narscosmetics.com
Kiehl's introduces Rare Earth Pore Minimizing Collection which is available from August 2009.
Rare Earth Deep Pore Daily Cleanser: This daily cleanser is formulated specifically for normal to oily skin types to purify and thoroughly cleanse facial skin. This non-stripping, mildly foaming formula contains Amazonian White Clay and finely crushed Diatomaceous Earth particles to gently remove surface debris, toxins, and oils which can enlarge the appearance of pores. SRP: $22.50 for 5.0 fl. Oz. / 150ml.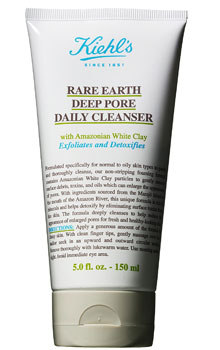 Kiehl's Pore Minimizing Toner: This dual-phase pore minimizing toner is formulated with ingredients sourced from the Marajo Island at the mouth of the Amazon River to help eliminate surface toxins from the skin. The absorbent powders of the Amazonian White Clay help to refine pores and control excess oil as it maintains the skin's PH level. After application, skin appears matte, with re-balanced moisture levels.  I use it everyday now! I love this toner. It refreshed my skin after shower and when my skin needs that extra cleaning. SRP: $20.50 for 8.4 fl. Oz. / 250ml.

While shooting her latest film, Nanny McPhee and The Big Bang, in London Jurlique devotee Maggie Gyllenhaal took time out of her busy filming schedule to visit Jurlique's Day spa in Chiswick.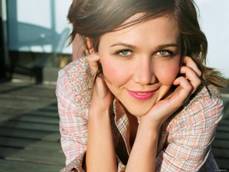 "I'm a huge fan of everything Jurlique," Maggie Gyllenhaal exclaimed. "I trust them. I love their new Biodynamic products especially the Purely Age-Defying Refining Treatment and the Purely Age-Defying Eye Cream. I absolutely loved the Jurlique facial. My skin looked amazing when I left and I felt like I was walking on air."
Dedicated to providing the purest, most effective skincare naturally, Jurlique is a natural fit for Maggie's daily routine. "I use Jurlique every day—when I'm working and when I'm not," Maggie revealed. "It feels gorgeous. And I know it's good for me. I love the Rosewater Balancing Mist and the Calendula Cream. I use the Soothing Cleansing Lotion to remove my make up and clean my skin after a long day at work. And the whole bio dynamic line is amazing."
I've been trying to interview Lisa Price the fabulous founder of Carol's Daughter for quite some time now. And, finally, here it is!
I'm so excited to share with you Lisa's story of  an incredible journey creating a sought after skincare and fragrance line: Carol's Daughter.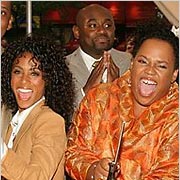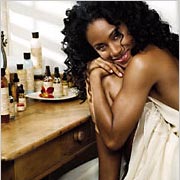 In this interview Lisa Price talks to me about her fascination with fragrance. The Carol's Daughter Philosophy. Why did she choose Jada Pinkett Smith and Mary J. Blige as the faces for her brand, and what's new with Carol's Daughter.
Marta Walsh: When did your fascination with skincare begin?
Lisa Price: It wasn't so much a love for skincare as it was a love for fragrance which began when I was a little girl. I started creating my own scents and creams because I loved to experiment—it's always been a hobby and passion of mine.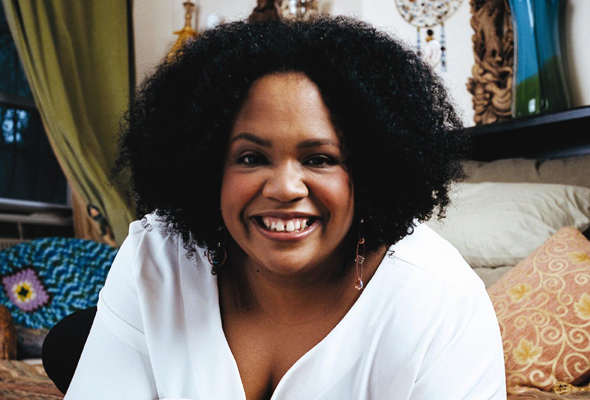 MW: At what point did your love for making your own skincare products in the kitchen turn into a promising business?
LP: After some time of working as a writing assistant for The Cosby Show, and creating personalized scents and products for the cast, my mom encouraged me to make a small batch to sell at a local church flea market. I nearly sold out on the first day!
MW: What is Carol's Daughter philosophy?
LP: Every Carol's Daughter product I create is made with love, and inspired by my own life. Each product is truly unique and created especially for my customers, who are part of the Carol's Daughter family. The idea is not just about looking good, but feeling good inside and out, comforting your body and spirit. Carol's Daughter is also about having a strong sense of family as well as love and respect for yourself and others.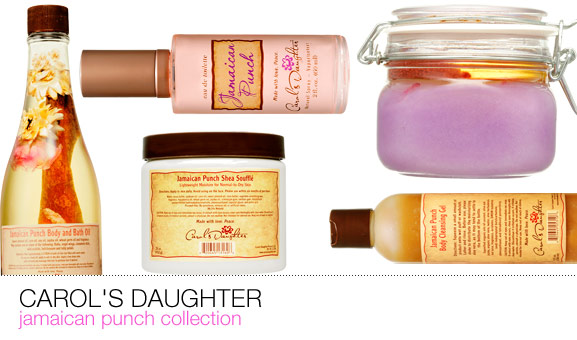 Celebrity makeup artist, Vanessa Scali, made "Twilight" hottie Ashley Greene sizzle on the red carpet last night at the 2009 Teen Choice Awards.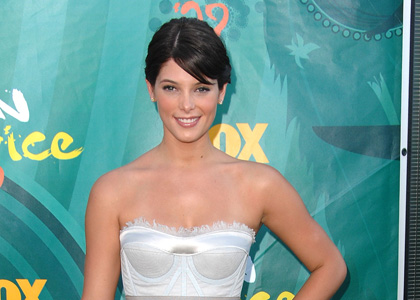 Since Ashley was wearing a light blue bustier top and flowery skirt by Dolce & Gabbana, Scali wanted to create a look that was sweet, summery and sexy. "I wanted Ashley to have radiant skin, so I used shu uemura's new red:juvenus skincare line first using the Vitalizing Refining Lotion…(image below)

…followed by the Intense Revitalizing Concentrate (image below)," said Scali. "These products feel weightless and penetrate quickly leaving the skin energized, refined and radiant."
New This month (August 2009): Rene Furterer introduces VOLUMEA, a 3-sku volumizing range. The product range consists of the VOLUMEA volumizing shampoo and two leave-in treatments VOLUMEA no rise volumizing conditioning spray and VOLUMEA leave-in volumizing foam. The products are formulated with their patent pending natural Carob extract. This proprietary ingredient coats the entire hair shaft from root to end, enhancing the diameter of each strand to perceptibly thicken and plump without weighing hair down and providing long-lasting airy volume.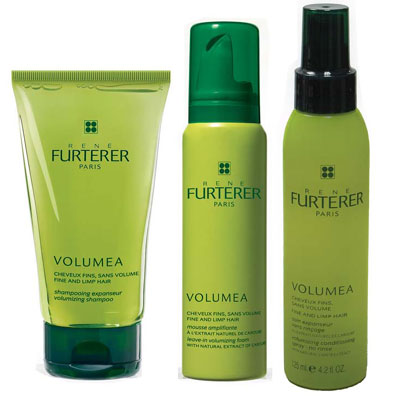 KLORANE introduces to their range for color-treated hair, the NEW no rinse care with pomegranate and NEW formulations of shampoo with pomegranate and conditioner with pomegranate, all proven to help color last twice as long.
CHANEL introducing Mousse Exfoliante Pureté: With the debut of the Cleansers and Toners Collection, CHANEL PRÉCISION gave women a new means of de-polluting and protecting skin with purifying formulas perfectly calibrated for every woman's skin type. Bringing together the science of nature and the innovation of PRÉCISION, CHANEL extends this landmark collection to address the particular needs of combination-to-oily skin.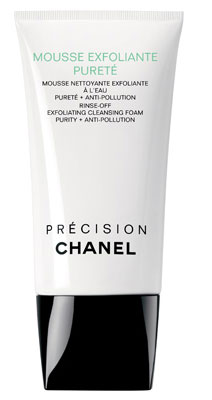 At the heart of this high-performance, mousse-based formula: Tulip Tree Extract, a natural de-pollution agent known to effectively stop environmental aggressors before damage is done. This precious substance, secreted on the surface of the Tulip Tree's leaves, traps pollutants that are then washed away by rainwater.
Prevention magazine put the leading anti-aging beauty products to the test again this year and found seven products deserving of the "Defy Your Age" seal, including Olay ProX Age Repair Lotion, Neutrogena Norwegian Formula Age Shield Hand Cream and Estée Lauder Idealist Dual-Action Refinishing Treatment.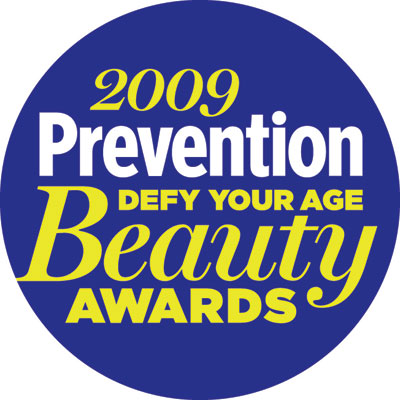 To determine the winners, Prevention enlisted seven leading dermatologists to test the claims of the 35 most promising products of the year on a group of 175 women, ages 40-plus, for a period of up to eight weeks. The doctors then employed state-of-the-art equipment to measure which products best delivered on their claims using before and after skin analysis. The teams investigated seven categories of products including hand, eye and night creams; lip, adult acne and microdermabrasion treatments; and day lotions with . This year's winners are all available for less than $50.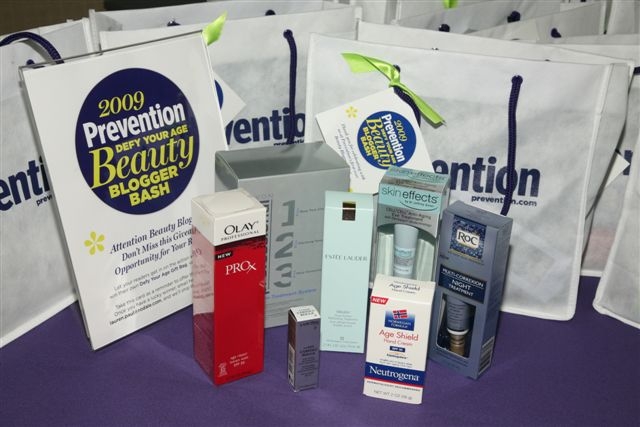 I would like to share with you some of my favorite toners for this week:
SAMPAR Skin Quenching  Mist rose & geranium: An alcohol-free spray-on toner which you can spray morning and night to face, neck and eyes. I'm not ready for my day unless I spray this invigorating mist by SAMPAR. The Scent: a very delicate rose. Active ingredients: cornflower, orange blossom, and linden flower waters, essential oil of geranium; extracts of centaury, mint leaf, shea butter and plant sugars; rose and violet absolute; as well as essential oils of camomile, geranium, ylang-ylang and rose. It wakes my skin up and keeps it hydrated, $42. Available at www.3graces.com

Kiehl's Rare Earth Pore Refining Tonic with Amazonian White Clay: You need to shake the bottle to let the white clay mix well. The Amazonian White Clay works wonders to refine my pores and get rid of shine and oil. I love to use it after shower in the morning to clean any makeup residue, and whenever my skin feels a bit oily and clogged, $20.50 for 8.4 fl. Oz. / 250ml. Available on Counter August 2009 at www.kiehlsusa.com