All Posts Tagged With: "Toners"
Kiehl's introduces Rare Earth Pore Minimizing Collection with fairly traded Amazonian white clay: Kiehl's is delighted to introduce a "new generation" of its iconic Rare Earth skincare formulations, the Rare Earth Pore Minimizing Collection that includes Rare Earth Deep Pore Daily Cleanser, Rare Earth Pore Refining Tonic, Rare Earth Pore Minimizing Lotion and Rare Earth Deep Pore Cleansing Masque.
Rare Earth's key ingredient, Amazonian White Clay has unique properties. Known to remove dirt, toxins, excess oil and dead cells that can clog skin and result in enlarged pores, this clay is sourced from Marajo Island, the largest island surrounded by fresh water in the world.
Rare Earth Deep Pore Daily Cleanser: Exfoliates and Detoxifies with Amazonian White Clay. $22.50 for 5.0 fl. Oz. / 150ml. Available on Counter August 2009.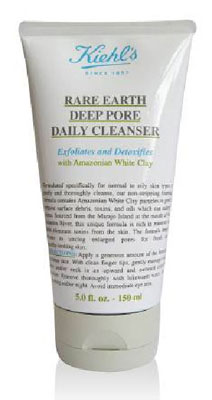 Rare Earth Pore Refining Tonic: Mattifies Skin and Minimizes Pores with Amazonian White Clay. Retail Price $20.50 for 8.4 fl. Oz. / 250ml. Available on Counter August 2009.
Calling all beauty junkies in New York, New Jersey, California and Texas! Lancôme boutiques are offering you an exclusive Friends & Family discount. Enjoy 20% off everything you love at the Lancôme boutiques.
Just print image below and bring it with you to one of Lancôme boutiques between 8/01/09 – 8/08/09. Go to www.lancomeboutique.com  for a location near you.
*Note:This discount is not valid at any other Lancôme locations, counters or lancome-usa.com.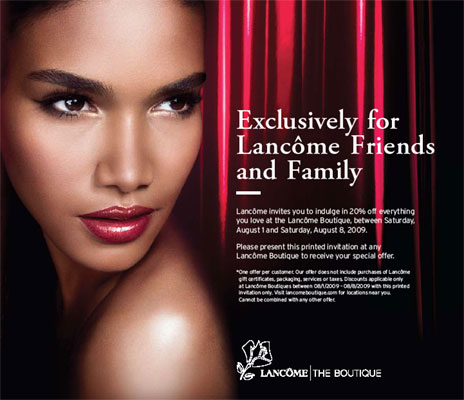 Click image above for full size.
This is a great opportunity to stock up on your favorite products or try something new, such as Lancôme's  limited-edition fall collection Declaring Indigo. Also, Lancôme classics: Dual Finish
 and Bi-facil,
Talking Makeup is excited to share with you 6 Summer Skincare Tips by Celebrity Esthetician Renée Rouleau!
Renée Rouleau is a trusted skin care expert and celebrity esthetician who has been helping men, women and teens attain healthy, glowing skin for more than 20 years. Her skin care product line, sold on her website and in her two Dallas skin care spas, addresses nine distinct skin types, with more than 70 award-winning products that blend the best of science and nature.
Renée's products are consistently cited in publications including Allure, Marie Claire, and In Style. Her proven results have earned her the confidence of celebrities, like Lisa Rinna, Eva Amurri, Jessica Simpson and Ashlee Simpson, as well as cosmetic surgeons and dermatologists. www.reneerouleau.com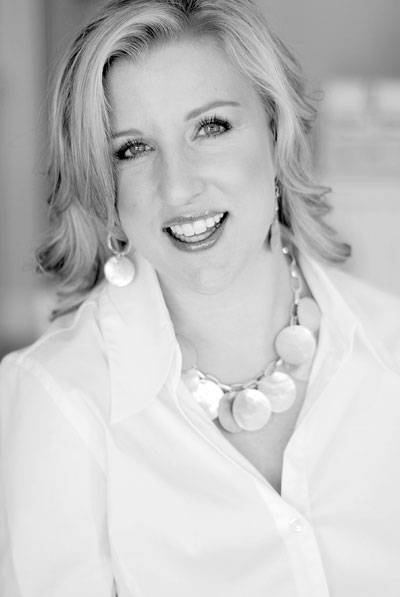 Celebrity Esthetician Renée Rouleau
Hot weather, salt water, humidity and chlorine take their toll on our skin during the summer months. Here's some of my summer skin care tips and solutions for keeping your skin safe and beautiful all summer long.
1. Wearing sunscreen everyday will significantly cut back on accumulative sun damage:
Recent information from the UCLA skin research department indicates that 78% of all the sun damage incurred in a lifetime is from incidental exposure! You may say "I'm not out at all during the day" but just walking to your car, and even driving in your car will expose you to unnecessary sun damage. Windshields do nothing to protect you from UV rays! Wear a moisturizer that contains a sun block with a minimum of SPF #15. Apply it in the morning so you'll be covered all day! Try Renée Rouleau Daily Protection SPF #30…
själ is the skincare choice of a new generation of consumers drawn to its groundbreaking blend of luxury, cosmeceuticals and spirituality, all in a simple, fast, and effective regimen. It has won numerous best of beauty awards in the US and around the world for its pioneering concept, modern design, exceptional quality and dramatic, beautiful results for all skin types for women.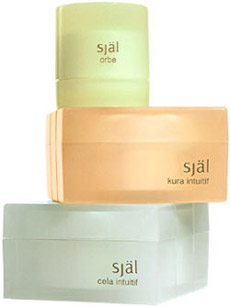 Please Join Kristin Petrovich, Co- Owner & Creator of själ skincare for a complimentary consultation & deluxe samples of the själ skincare collection, as well as a gift with purchase!
WHEN & WHERE:
White's Chemist and Perfumers
81 Main St.
East Hampton, NY
631-324-0082
Saturday, July 18th
11-4pm
And also…
Keep your skin in check this summer with mark. Masks. Whether you are oily or dry, mark has you covered with their super fruit skincare line. Your skin will feel balanced and look and feel its best!
Increase Moisture by 168%…
Calm Yourself Hydrating Mask ($7) – Rejuvenate your dehydrated skin with this refreshing gel mask containing natural soothers to leave your skin looking radiant and clear. This amazing blend of calming green tea, aloe, moisturizing sea moss, and super fruits work effectively to hydrate your skin making it softer and smoother.
On July 23rd and July 24th, Serena Williams, a MISSION Skincare co-founder, will appear on HSN to launch her luxe new skincare line called MISSION Skincare Active-Beauty Line: Featuring Serena Williams. The products are engineered to offer proven solutions for the demanding active lifestyle of today's woman.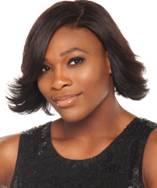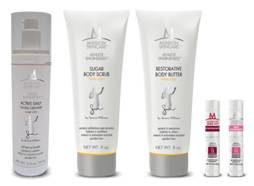 The signature hero product is the Oxygen-Active Daily Facial Cleanser, engineered with a unique, self-foaming oxygenating technology that cleans impurities, removes makeup, nourishes and renews skin in only 90 seconds. Antioxidant properties help fight free-radical damage and environmental aggressors. The result? Skin that appears younger and healthier looking – all for $39.99.
The line also includes the following all-star products:
La Prairie Colour Ambassador Raychel Wade Kicks Off "Stylized Colour" Event in NYC – 7/15 and 7/16/09.
Renowned NYC makeup artist Raychel Wade (www.cheektochic.com ) is the new Colour Ambassador for La Prairie and making appearances at select doors nationwide to spill her secrets on colour and give women her insider picks on La Prairie must haves for your makeup bag.

La Prairie Colour Ambassador Raychel Wade
Raychel's expertise is in sizing up women's "makeup personalities" based on their lifestyles, then helping them edit their makeup bags to streamline keepers and fill in the holes of anything that's missing. From CEOs to recent college grads, brides to baby boomers, Raychel's worked her makeup magic on them all!
L'Oréal Paris is launching their newest collections for Fall 2009! Marta is VERY excited:)
Here is the fabulous list:
Extra-Volume Collagen Mascara:

Escape from your comfort zone and pump up the volume with Extra-Volume Collagen Mascara with up to 12 times more impact, this innovative formula thickens, lengthens, and separates perfectly for all-day wear that won't clump, fake or smudge!
Colour Riche Anti-Aging Serum Lipstick:

shu uemura Moyoco Anno Skin Purifier Fresh High Performance Balancing Cleansing Oil: A lightweight cleansing oil that leaves the skin clean, fresh and refined. Cute motifs drawn in pink adorn the bottle of Fresh Cleansing Oil which is designed with an image of the pure and innocent Tokyo kamon girl, Sakurako.
The service, appropriately pegged "Mouse Calls," allows consumers to have a consultation with Dr. Obagi without having to fly to Beverly Hills and pay $300 for an office visit – instead they can submit questions and concerns online and get answers directly from Dr. Obagi and team from the comfort of their own home for only $75.
And, for a limited time, Dr. Obagi's Mouse Calls are FREE!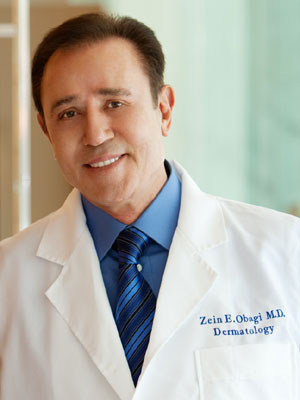 Dr. Zein Obagi