All Posts Tagged With: "Cleansers"
Nude Skincare: Nude Cleansing Facial Oil is a luxurious and effective detergent-free cleanser and eye-makeup remover for normal-to-dry skin. Now available in 100ml travel size, $36. This cleanser will effectively remove even the most stubborn make-up (including smokey eyes). Omega 3 and Vitamin E deeply cleanse and nourish for soft skin in seconds. Warm between hands and massage onto dry face. Apply warm water to form a light milk and rinse clean.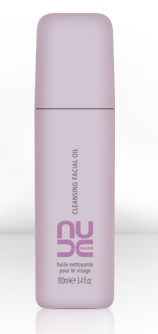 Marta Walsh says: If you love the Japanese way of cleaning face with oil then you might also love Nude's Cleansing Facial Oil. Nude skincare products are my ultimate favorite. Probably one the best natural skincare lines on the market today.
I'm a huge La Roche-Posay Rosaliac Gelee Micellar Make-up Removal Gel fan! It really revolutionized my 'before bedtime clean your face' routine. Never tried the La Roche-Posay Toleriane Dermo-Cleanser and I hear this cleanser is a favorite of Sorority Wars star Chelan Simmons.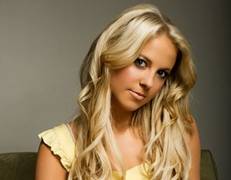 When competing with 60 other girls to win a spot in the Delta house on Lifetime's Sorority Wars, Chelan Simmons knew that clear skin was essential. Looking to keep her fair, sensitive skin glowing, she starts her beauty routine every day by washing with La Roche-Posay Toleriane Dermo-Cleanser: With a light, smooth texture and fragrance and preservative-free formula, the Toleriane Dermo-Cleanser gently removes makeup and residue without overdrying, making it perfect for dry, sensitive skin. Formulated with Glycerin and Thermal Spring Water, the creamy cleanser hydrates and soothes while also deeply cleaning your pores and removing even the most stubborn makeup.
Toleriane Dermo-Cleanser retails for $19.50 and is available at CVS locations nationwide and at www.laroche-posay.com
I love a good deep face cleanser and a face scrub in the mornings. Not sure if it's the right thing to exfoliate everyday, I'm just an amateur you know, but I can't stop. My favorite to use in the shower these days is: DDF Advanced Micro-Exfoliation Cleanser, $46. This DDF exfoliating cleanser is not greasy and leaves my skin refreshed and smooth. Perfect!
Available at www.sephora.com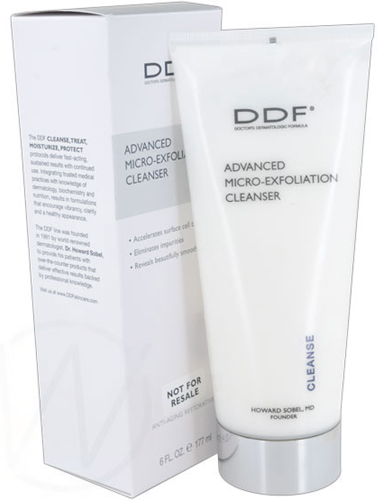 DDF Advanced Micro-Exfoliation Cleanser the description on sephora.com: A facial wash that stimulates cell turnover to impart a youthful glow. DDF Advanced Micro-Exfoliation Cleanser contains a breakthrough Turmeric Complex with exfoliating rice bran that is designed to accelerate surface-cell turnover and eliminate impurities. The complexion takes on a fresh, healthy, radiant quality as this rejuvenating must-have works its wonders.
"General Hospital" actress Rebecca Herbst who plays Elizabeth Webber and long-time PURPOSE skincare user will be greeting fans and signing autographs. This is as part of Soap Opera Digest "Shop Like a Soap Star" national campaign. Fans in attendance will get the inside scoop on their favorite stars must-have products, as well as receive free samples of them, including Rebecca's favorite products from the PURPOSE Brand.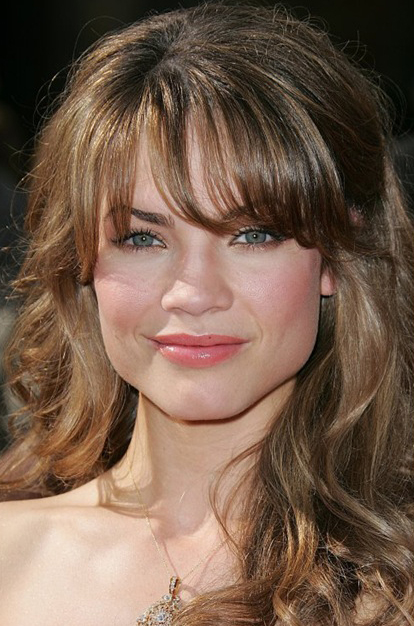 Soap Opera Digest, America's premier entertainment magazine celebrating 34 years as the best selling soap magazine, takes to the road again this year with more opportunities for fans to meet their favorite stars in person at select Walmart stores nationwide through the "Shop Like a Soap Star" campaign. Rebecca, who has appeared on "General Hospital" since 1997, has been using the PURPOSE Gentle Cleansing Wash and Moisturizer consistently since her dermatologist recommended them the products when she was fifteen.
Orlane Lightbox is one of Marta's favorite beauty treats in the world. It's good to know that other beautiful people are also loving it. Talking Makeup has just found out the Orlane Lightbox was used on Adele for VH1's Divas. Here you go, it's not a secret anymore!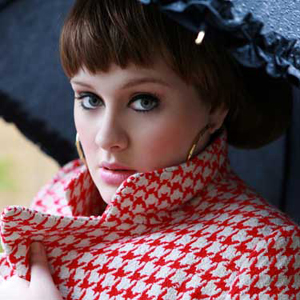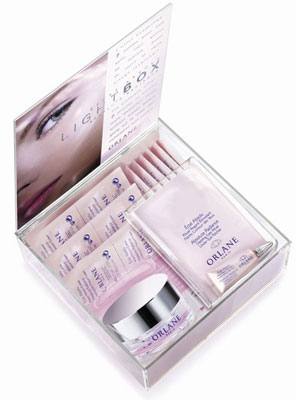 All About The Eyes: Talika, SAMPAR & Orlane
NEW from Patricia Wexler M.D. Dermatology: Anti-Aging for Sensitive Skin product line designed for both anti-aging treatment and sensitive skincare.
Sensitive skin sufferers have long been faced with a choice: combat the signs of aging and risk redness and irritation, or accommodate sensitive skin. With the introduction of Patricia Wexler M.D. Dermatology Anti-Aging for Sensitive Skin, you don't have to choose — the breakthrough four-step regimen gently and effectively addresses the needs of both aging and sensitive skin.
Patricia Wexler M.D. Dermatology is one of my favorite skincare lines. Her products are always gentle on my skin, smell clean and not loaded with fragrance, and her moisturizers are very hydrating.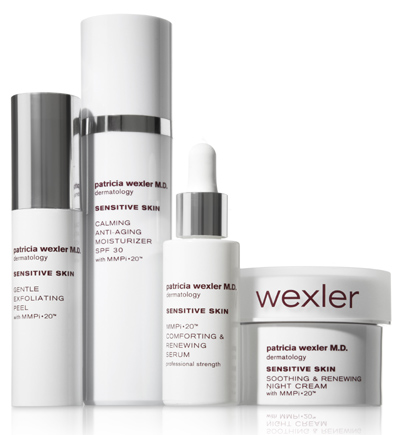 Each product in the regimen is specially designed to soothe and calm skin while reversing signs of aging without irritation:
· Gentle Exfoliating Peel reveals healthy, fresh skin in one trauma-free step ($34.50)
· MMPi20 Comforting & Renewing Serum decreases skin's reactivity while visibly diminishing signs of aging ($55)
Neutrogena is a brand I've been using ever since I was a teenager back in Israel, believe it or not. And still today remains one of my favorite skincare lines. This is why I'm excited with their latest skincare collection: Neutrogena Ageless Restoratives. Just to show you that Neutrogena seems to want to address skincare issues from teen all the way to mature skin. Pretty fascinating!:)
Now you can Undo summer skin sins…in just two weeks! With the end of summer fast approaching, there has never been a better time to rejuvenate your skin, and restore some of the damage caused by the intense summer sun. While, wearing a broad spectrum SPF is the best way to protect your skin from wrinkles and brown spots, NEUTROGENA is offering you the opportunity for a "do-over," and is helping you combat the damaged caused by too much sun and not enough sleep. 
· Repair – The first step to repairing past sun damage is to repair skin with a treatment that will not only improve the look of your skin, but will work deep within skin to reverse the signs of past sun damage
Introducing Nars Makeup Cleansing Oil!
"Great skin is the first step to looking beautiful" – François Nars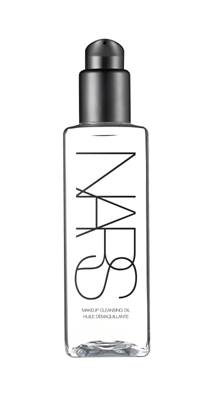 Great skin begins with a radiant canvas, entirely free of any makeup residue. This technically advanced formula is the first, and most important step in the cleansing process. The weightless, silky solution eliminates makeup traces and flushes out pores, prepping the skin for cleansing. Excess oil coating the skin surface is obliterated, and clarity is visibly improved. Unlike most facial oils, NARS Makeup Cleansing Oil can be applied with wet or dry hands, and rinses off effortlessly with zero residue. Both gentle and effective enough to use on the eyes and lips.
NARS Makeup Cleansing Oil will be available for $40 in September 2009 on www.narscosmetics.com
Want to know what's in Marta's shower? So many products I love these days, so little time to blog, lol. But here is a sneak peak to my shower and to some of my favorite face cleansers these days. As you can tell it's very challenging for me to take a shower lately, because I have so many decision to make as soon as I wake up. It goes like this: "Umm…which face cleanser should I use today?" lol.
CHANEL MOUSSE EXFOLIANTE PURETÉ Exfoliating Cleansing Foam Purity + Anti-Pollution: It's very creamy, it exfoliates, and gentle. Like with any face cleansers, avoid the delicate eye area.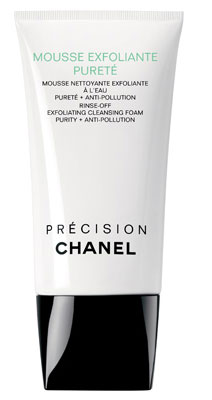 Philosophy Purity Made Simple:Very gentle and refreshing cleanser. One of the best creamy cleansers I've ever tried.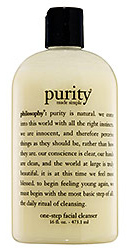 Kiehl's Rare Earth Deep Pore Daily Cleanser:If you like that fresh clean feeling after you wash your face, then you would love this Kiehl's cleanser. I'm hooked:)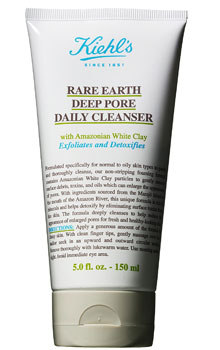 Kiehl's introduces Rare Earth Pore Minimizing Collection which is available from August 2009.
Rare Earth Deep Pore Daily Cleanser: This daily cleanser is formulated specifically for normal to oily skin types to purify and thoroughly cleanse facial skin. This non-stripping, mildly foaming formula contains Amazonian White Clay and finely crushed Diatomaceous Earth particles to gently remove surface debris, toxins, and oils which can enlarge the appearance of pores. SRP: $22.50 for 5.0 fl. Oz. / 150ml.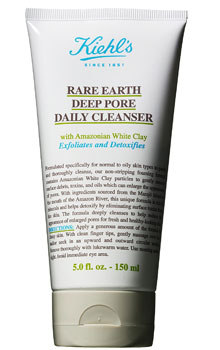 Kiehl's Pore Minimizing Toner: This dual-phase pore minimizing toner is formulated with ingredients sourced from the Marajo Island at the mouth of the Amazon River to help eliminate surface toxins from the skin. The absorbent powders of the Amazonian White Clay help to refine pores and control excess oil as it maintains the skin's PH level. After application, skin appears matte, with re-balanced moisture levels.  I use it everyday now! I love this toner. It refreshed my skin after shower and when my skin needs that extra cleaning. SRP: $20.50 for 8.4 fl. Oz. / 250ml.