All Posts Tagged With: "Cleansing Oil"
NEW from Kiehl's: Midnight Recovery Botanical Cleansing Oil.
In 2010, Kiehl's became a pioneer in the face oil category with the launch of Midnight Recovery Concentrate – it sells at a rate of more than 1 per minute globally.  By next week, Kiehl's Midnight Recovery Botanical Cleansing Oil is the new addition to the innovative collection that does NOT require double cleansing.  It's also one of the few cleansing oils that is ophthalmologist tested – ensuring safety in the removal of eye makeup in addition to a balanced, clean and clear complexion.
Introducing Nars Makeup Cleansing Oil!
"Great skin is the first step to looking beautiful" – François Nars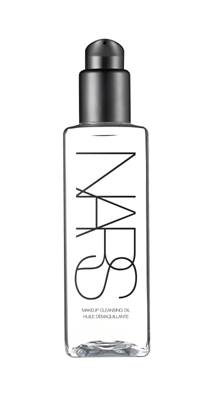 Great skin begins with a radiant canvas, entirely free of any makeup residue. This technically advanced formula is the first, and most important step in the cleansing process. The weightless, silky solution eliminates makeup traces and flushes out pores, prepping the skin for cleansing. Excess oil coating the skin surface is obliterated, and clarity is visibly improved. Unlike most facial oils, NARS Makeup Cleansing Oil can be applied with wet or dry hands, and rinses off effortlessly with zero residue. Both gentle and effective enough to use on the eyes and lips.
NARS Makeup Cleansing Oil will be available for $40 in September 2009 on www.narscosmetics.com
I'm a big fan of Nude Skincare which was created by Bryan Meehan. I'm actually using some of Nude Skincare products and I absolutely love them.
This is why I was so excited to see that Nude Skincare is available at sephora.com! I was worried I had to travel far to replace my Nude Skincare Cleansing Oil and Nude Skincare Hydrating Water.

Nude Skincare is bioavailable and biocompatible. It contains Pre-and Probiotics. Protects skin's own acid mantle. What's NOT On Nude's Ingredient List: Parabens, sulphates, PEG's, propylene glycol, TEA, DEA, phthalates, mineral oil, silicones, GM and potential carcinogens.
You can read and learn more about Nude Skincare in this interview with its founder, Bryan Meehan.