All Posts Tagged With: "Bryan Meehan"
In my best skincare list Nude Skincare Advanced Renewal Serum. Instant skin quencher and hydrator right after shower and before applying my day cream. Nude Skincare, created by British businessman Bryan Meehan, is changing the natural skincare world by bringing to us eco-friendly and natural products that actually work!

Nude Skincare Advanced Renewal Serum a great British import
Nude Skincare's Bryan Meehan interviews with Marta Walsh
About 2 years ago I've discovered Nude Skincare. I remember reading and interview with the founder Bryan Meehan and was completely fascinated. So much so I requested to interview Bryan myself and learn about his new skincare line. Mr. Meehan was actually the first ever celebrity I've ever interviewed over the phone for Talking Makeup, and of course, the one I will never forget.
In my interview with Bryan Meehan he told me that "Helena Christensen is in love with Nude products. She said she loves them so much she is practically eating them." Marta's says, I love Nude Skincare SO much that I treat it like gold, LOL. I do not want any of it to go to waste. Nude Skincare, in my opinion, is one of THE best organic and chemical free skincare lines on the market!! The products are very gentle on your skin (no burning feeling, turning red, or initiated skin). The icing on the cake, they smell divine. Nude just got it right.
Here are my favorite Nude Skincare picks.
Nude Smoothing Body Refiner, $70: Bioactive fig stimulates lipolytic activity and gently breaks down the build-up of fat cells. Mountain ash, ginger and ginkgo increase localised circulation to safely metabolise the fat cells and toxins for visibly smoother, firmer skin.
Marta says: Goes on skin smoothly, it has a faint scent of warm chocolate (I'm trying here to describe the scent), and skin is immediately hydrated.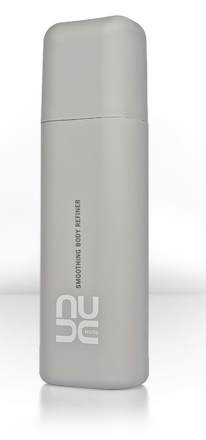 The Brits gave us the Beatles, but it looks like they are also giving us one of the best organic and natural skincare brands on the market today.
Here is Talking Makeup's list of the British Invasion in the organic and natural skincare market:
1. Nude Skincare created by Bryan Meehan.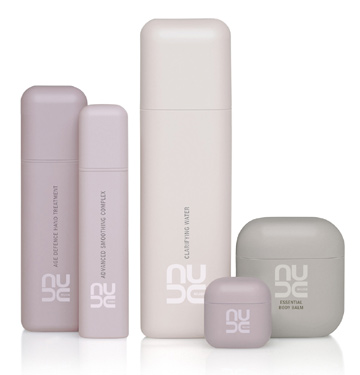 2. REN Skincare created by Robert Calcraft and Antony Buck.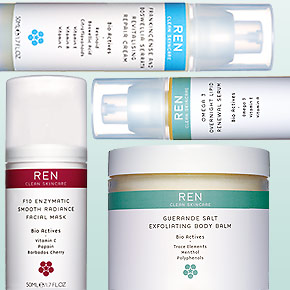 3. Liz Earle Naturally Active Skincare created by Liz Earle.
4. Sophyto created by Karen Sinclair Drake.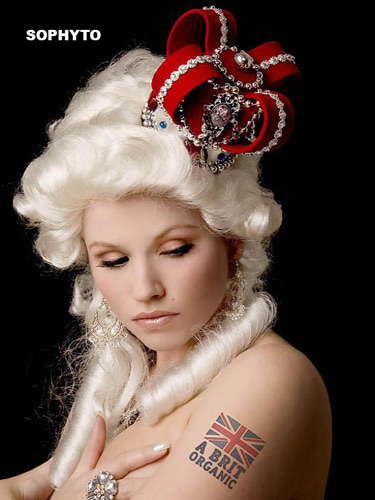 It is that time again, out with the summer and in with the fall and the changing of temperature. This change also affects our skin. New from Nude Skincare is the Moisturizing Body Polish and Moisturizing Body Cream which are the perfect products to aide your skin through the transition of seasons. Nude Skincare was created by Bryan Meehan.
The Moisturizing Body Polish gently exfoliates your summer skin and gives way to irresistibly silky, smooth skin. Re-hydrate your skin with the Moisturizing Body Cream to moisturize and protect your skin from the elements.
Moisturizing Body Cream ($48)
Best For: all skin types in need of re-hydration. What It Does: replenishes the skin with much-needed moisture. How It Does It: via organic cupuacu and hyaloronic acid to nourish and hydrate the skin, leaving it supple and soft; sesame oil to deep condition; milk proteins to soothe and protect against dehydration; organic shea butter and fairly traded baobab oil to moisturize; and natural pre and probiotics to strengthen skin's acid mantle. How To Use It: Smooth onto skin morning and night.
I'm a big fan of Nude Skincare which was created by Bryan Meehan. I'm actually using some of Nude Skincare products and I absolutely love them.
This is why I was so excited to see that Nude Skincare is available at sephora.com! I was worried I had to travel far to replace my Nude Skincare Cleansing Oil and Nude Skincare Hydrating Water.

Nude Skincare is bioavailable and biocompatible. It contains Pre-and Probiotics. Protects skin's own acid mantle. What's NOT On Nude's Ingredient List: Parabens, sulphates, PEG's, propylene glycol, TEA, DEA, phthalates, mineral oil, silicones, GM and potential carcinogens.
You can read and learn more about Nude Skincare in this interview with its founder, Bryan Meehan.