About 2 years ago I've discovered Nude Skincare. I remember reading and interview with the founder Bryan Meehan and was completely fascinated. So much so I requested to interview Bryan myself and learn about his new skincare line. Mr. Meehan was actually the first ever celebrity I've ever interviewed over the phone for Talking Makeup, and of course, the one I will never forget.
In my interview with Bryan Meehan he told me that "Helena Christensen is in love with Nude products. She said she loves them so much she is practically eating them." Marta's says, I love Nude Skincare SO much that I treat it like gold, LOL. I do not want any of it to go to waste. Nude Skincare, in my opinion, is one of THE best organic and chemical free skincare lines on the market!! The products are very gentle on your skin (no burning feeling, turning red, or initiated skin). The icing on the cake, they smell divine. Nude just got it right.
Here are my favorite Nude Skincare picks.
Nude Smoothing Body Refiner, $70: Bioactive fig stimulates lipolytic activity and gently breaks down the build-up of fat cells. Mountain ash, ginger and ginkgo increase localised circulation to safely metabolise the fat cells and toxins for visibly smoother, firmer skin.
Marta says: Goes on skin smoothly, it has a faint scent of warm chocolate (I'm trying here to describe the scent), and skin is immediately hydrated.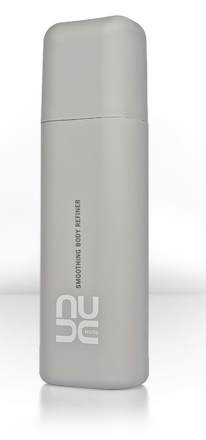 Nude Hydrating Water, $34: Marta says: I love to use Nude Hydrating Water right after shower after Nude Facial Scrub. It feels invigorating to my skin.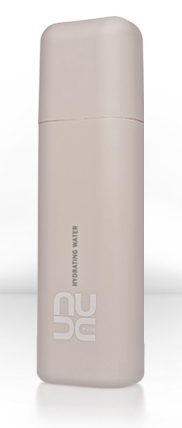 Advanced Smoothing Complex, $90: Highly coveted and instantly effective, this anti-ageing serum visibly smooths the appearance of wrinkles. CoQ10 and Vitamins A, C and E protect and stimulate cell renewal. Milk peptides increase collagen production and hyaluronic acid instantly hydrates for plumped, firm and younger looking skin.
Marta says: It feels like silk in my hands. My skin feels immediately soothed, calm, and moisturized.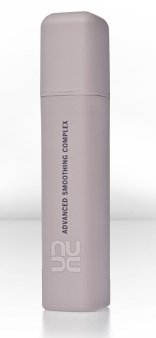 Nude Facial Scrub, $52: Marta says: I just can't get enough of this scrub. It is gentle, softens my skin, and smells amazing. Perfect after a long night out when your skin needs that extra TLC.