All Posts Tagged With: "Body Lotion"
Best Drugstore Body Lotion, and the winner is: Aveeno Skin Relief 24Hr Moisturizing Lotion.
I sometimes like to stick to the good beauty basics such as Curel Itch Defense fragrance-free lotion. Also Dove deodorants and their latest cleartone line. They smell really good.
Absolutely loving PATYKA Body Wash White Grape and PATYKA Body Lotion Neroli. Made in France. Couple of years ago I've tried the PATYKA body wash in Mandarin and I was hooked. The reason is because it feels so delicate on the skin like fresh water. The scent is just a hint of a scent and not overpowering. And it lathers a lot. Just beautiful.
PATYKA Body Lotion Neroli is just Divine! The lotion has an invigorating scent and goes on skin like silk. The scent is…
Hi loves:) Remember my post last week Test With Me The NEW Mystery Body Loton By A Mystery Major Brand ? Well I would like to reveal that the 'Mystery Body Lotion by A Major Brand' is the NEW Vaseline Total Moisture Body Lotion collection. Woohoo.
Big thanks to all of you who commented here, twitter, and facebook and congrats to our lucky 5 winners. I can't stress and thank enough how the winners were such a delight to work with. They have tried the NEW Vaseline Total Moisture Body Lotion and they even shared with us their feedback. Back in the days when I was searching online and before all the beauty blogs I was starving for real people's feedback about the beauty and skincare products. Their experience and opinion is invaluable. You get down to the needy greedy of the product as oppose to general fact about the products. What can't I say, reality sells:)
My Vaseline Total Moisture Body Lotion Product Review
Hello loves:) I would like to give you a sneak peek to what's it like to be a beauty blogger. As such, I get to try many makeup & skincare products sometimes even before they hit the market. Well that's the beauty of being an insider. It's nice to know that my opinion as a beauty blogger has an impact or an influence and it matters. Now you can get to be an influencer by testing a mystery body lotion by a mystery major brand with me!! Are you ready?:)
Enter To WIN & Test NEW Mystery Lotion
Here's How
The Kardashian family is unstoppable. TV star and celebrity mom Kris Jenner has joined forces with Curél® Skincare to create an exclusive limited edition coat for the season in honor of One Warm Coat, a charity dedicated to keeping America warm. Drawing on the fashion savvy her family is famous for, Kris collaborated with the designers at Searle to create a custom coat that's as warm and protective as it is stylish.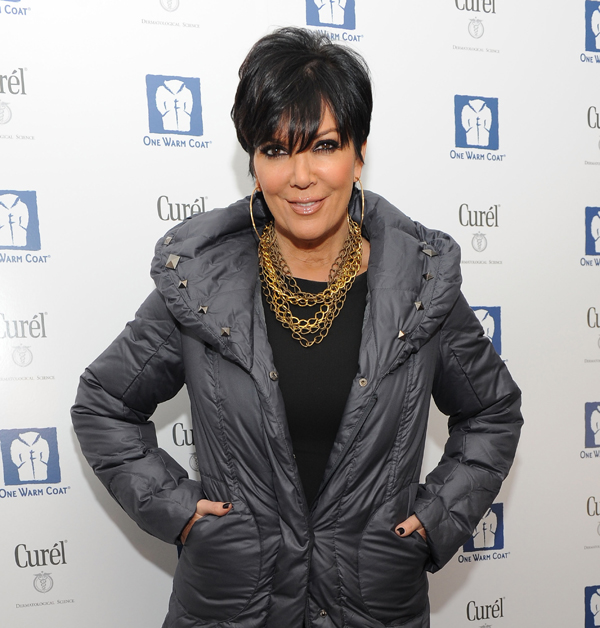 Embrace your inner it-girl this holiday season with celebrity favorite fragrance line: Leila Lou. A-Lister's like Jennifer Aniston, Vanessa Hudgens, Kate Bosworth and Rachel Bilson covet Leila Lou's freshly scented body lotion, soy wax candle and fragrance oil.

L to R: Rachel Bilson and Kate Bosworth and Leila Lou Fragrance Line
Created by celebrity makeup artist and founder of Rosie Jane Cosmetics, Rosie Jane Johnston – Leila Lou has become an instant classic among Hollywood elite.
Stars like Audrina Patridge and Nicole "Snooki" Polizzi, recently stopped by the Gifting Services Celebrity Showroom gifting suite to get their fill of the cult classic Palmer's Cocoa Butter Formula items.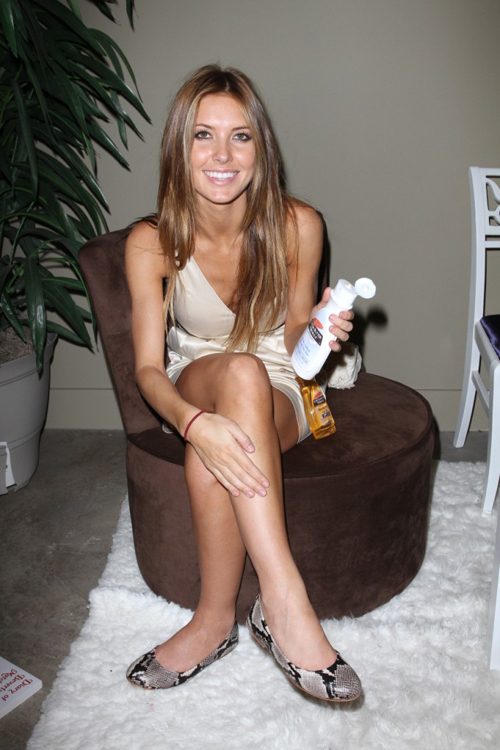 Audrina Patridge starts her winter skin care regimen early at the Gifting Services Celebrity Showroom in West Hollywood, CA. The "Dancing With The Stars" alum applies the hydrating Palmer's Cocoa Butter Formula Lotion to her legs. (Photo credit: Gifting Services).
See Snooki here!
Watch Marta Walsh talking about her picks for summer skincare.
Products mentioned in Marta's vlog:
Eucerin Everyday Protection Body Lotion SPF 15 Fragrance Free
NIVEA A Kiss Of Protection Lip Care
NIVEA good-bye cellulite serum & NIVEA good-bye cellulite serum gel cream
NIVEA Sun Kissed Firming Moisturizer with Ginkgo Extract and soft gradual tanner
NIVEA Touch Of Waterlily Hydrating Shower Gel
One of the greatest things about being a beauty blogger is getting in the inside or behind the scenes of beauty products. I'm absolutely fascinated with product development. And it's also one of the reasons why I love to interview beauty brands creators. I'm interested in the creative process and picking their brains. In February 2010, while I was in New York City covering Fashion Week I was invited by CVS/pharmacy to stop by at their Reinventing Beauty Lounge at Robert Verdi's Luxe Laboratories and to test out or 'sniff' their Latest upcoming new scents for their Essence of Beauty body care line.