All Posts Tagged With: "Aveeno"
Best Drugstore Body Lotion, and the winner is: Aveeno Skin Relief 24Hr Moisturizing Lotion.
Summer Skincare. Aveeno Positively Nourishing white Peach + Ginger Body Wash is on my top favorite body washes for the summer (secret: I think all year round too!). This smells amazing. Not too perfumey, just a natural subtle peach and ginger scent. It lathers beautifully and really hydrates my body in the shower. Something about peach sounds sexy for summer. Marta Walsh LOVES. BTW I bought this at Target.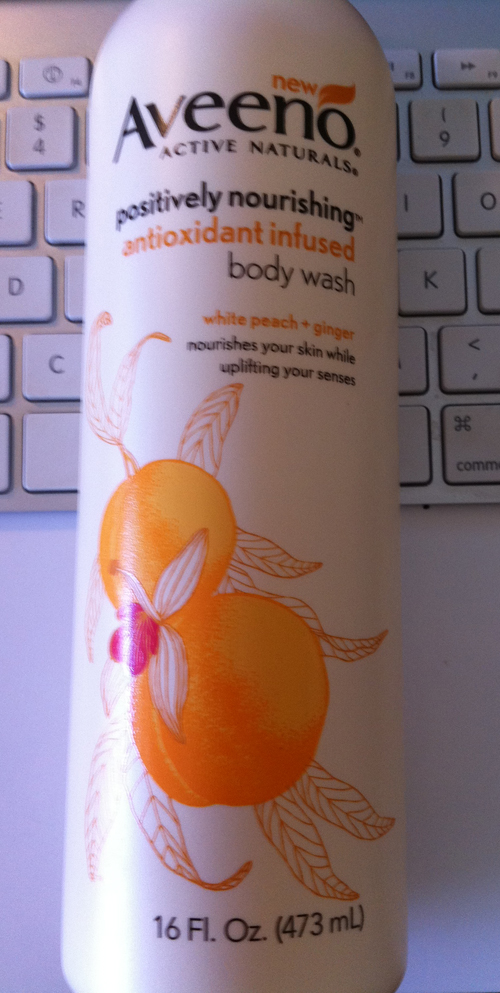 I never thought that I would be getting hair style inspiration from a Princess. Sounds cliche but Kate Middleton happens to have a beautiful hair and the matching hair style. What I love about Kate's hair style is that it's really not too much of a hair style. Very long layers and not too many sharp edges makes this hair style very practical to even the fussiest and busiest women. The longer the hair is, like Kate's, the easier it is to maintain.
Think about it, when your hair has long layers you don't have to spend extra time blow drying these stubborn short bangs that get messed up through out the day (did I mention give the hair spray a break), hair  just falls down with ease. Needless to say, Kate's hair color looks in exceptional condition. I recently saw an old photo of  Kate as a young girl and her hair was lighter, dark blonde perhaps. So IF she currently colors her hair to bit of a darker brown shade it's quite inspirational to me to have such sleek and elegant color treated hair. The truth is loves, I believe with just a little TLC to our hair and the right hair care products, Princess or not, we all have a chance!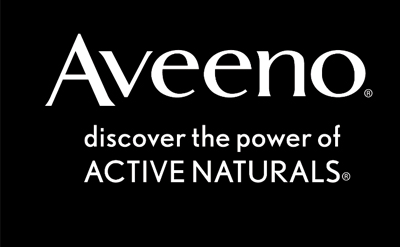 The AVEENO® LIVING COLORTM Hair Care Collection helps to preserve beautiful, vibrant color for up to 40 washes with the help of ACTIVE NATURALS® ingredient Lupine Botanicals. The line includes shampoos and conditioners formulated specifically for fine and medium-thick hair, and a shine glaze to lock in color vibrancy with each use. For more information, visit http://www.aveeno.com/hair-care/living-color
"Disclosure: Compensation was provided by AVEENO® LIVING COLORTM via Glam Media"
"The opinions expressed herein are those of the author and are not indicative of the opinions or positions of AVEENO® LIVING COLORTM"
A major new advancement in skincare has been unveiled at this year's American Academy of Dermatology meeting. The meeting is still underway, but the new technology, called CYTOMIMIC Technology from Johnson & Johnson Consumer Companies, Inc. is already proving to be among the biggest news to come out of the AAD meeting.

Building on decades of research into how the body's electrical field affects skin regeneration, scientists at Johnson & Johnson Consumer Companies, Inc., have discovered how to harness the power of bioelectricity to help improve skin rejuvenation.
Yesterday at the AVEENO NOURISH+ 'Style & Shine' Pop-Up Salon and POSITIVELY NOURISHING 'Reshape Your Escape Oxygen Bar'. Who would have guessed it? John Legend was whisked into the AVEENO Suite for an interview on the inside scoop from Sundance. Believe it or not this piano man has never actually seen a film during his many trips to the festival. I guess he's too busy getting ready for his next performance – which just so happens to be with The Roots!
Socialites at Sundance – bringing New York City style to the slopes: Actors, Actresses, Directors and Producers are swarming Park City this week but two young ladies caught our eye – Tinsley Mortimer and Dabney Mercer. Looking cozy and warm in their matching Marc Jacobs Moon Boots, the sisters strutted their stuff thru the AVEENO Suite and straight to the Oxygen Bar. Tinsley couldn't get enough of the energizing scent of Lemongrass – which just so happens to be a new scent in the AVEENO Positively Nourishing Body Collection.
The following are Marta's picks of her favorite skincare products for face and body & also perfume 2009 ! Please note that the numbers don't go in order of importance.
Hey guys, I don't look a day over 25 thanks to my top skincare products LOL (see images below).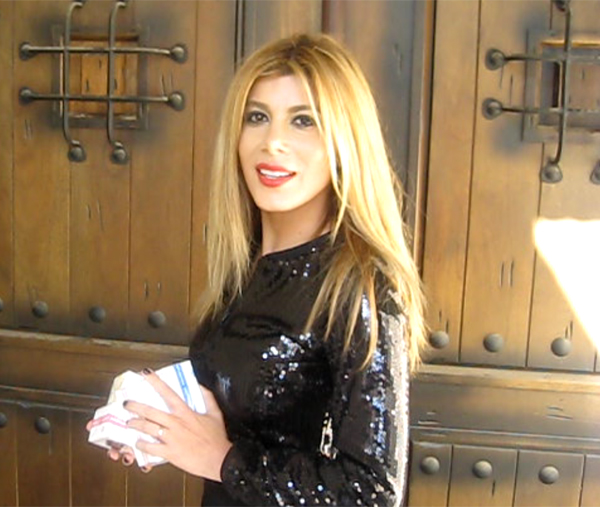 Marta Walsh Founder & Editor of Talking Makeup
Face Cleanser
1. Philosophy purity made simple one-step facial cleanser
2. CHANEL PRECISION Gel Purete: Purity + Anti Pollution Foaming Gel Cleanser
3. Liz Earle Cleanse & Polish Hot Cloth Cleanser
4. Mission Skincare Active Daily Facial Cleanser Sweet Citrus By Serena Williams5. Purpose Gentle Cleansing Wash 
5. Mario Badescu Enzyme Cleansing Gel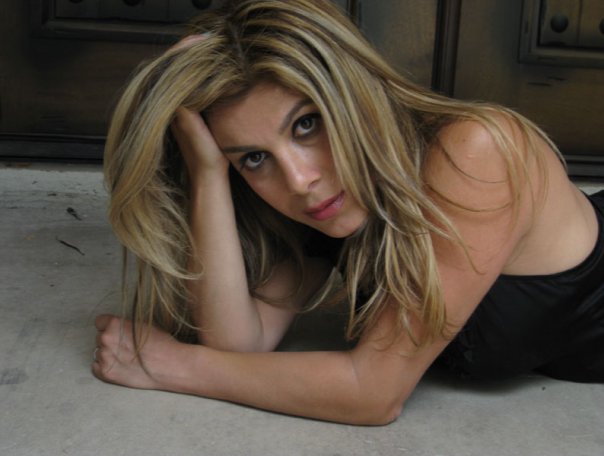 Makeup Removers & Eye Makeup Removers
1. Boscia MakeUp BreakUp Cool Cleansing Oil
2. La Roche-Posay Rosaliac Micellar Make-Up Removal gel Cleanses and Soothes Face & Eyes
3. Lumene Eye Makeup Remover Senstive Touch
4. Almay Oil-Free Eye Makeup Remover Pads
5. Talika lash conditioning cleanser oil free mascara & waterproof mascara
6. Physicians Formula Organic Wear Facial Makeup Remover Lotion
7. Pampers Sensitives Fragrance Free Baby Wipes
Holiday parties are just around the corner and after a year of pinching pennies, we all deserve to kick back and enjoy, while looking absolutely fabulous! So maybe you have to skip that new dress – no problem! You can get a stunning new look simply by heading to your nearest drugstore. Here are some tips on how to hit those holiday parties looking (and feeling) like a million bucks by spending only a few:
Beauty is really skin deep
Want to look younger? Brighter? Beautiful? Don't we all… And now we can! RoC's new Multi-Correxion Skin Perfecting System is clinically shown to transform skin in just two weeks! The three-step system has all you need for you daily skin routine and works to combat multiple signs of aging so you get transformational results.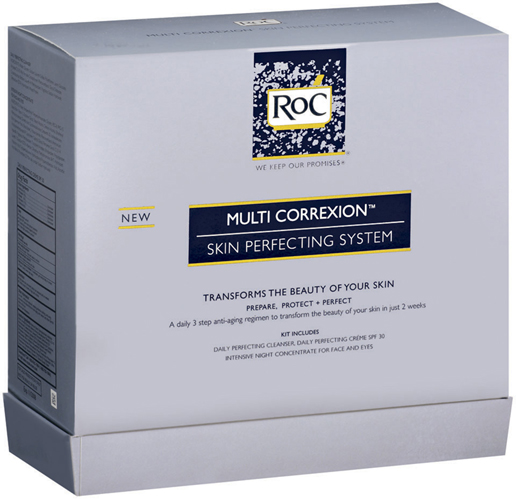 In celebration of Earth Day, AVEENO hosted a design contest with Fashion Institute of Technology students to create the print for a limited-edition, organic cotton AVEENO ENRIROSAX Bag. On Earth Day, April 22nd, the first 1,000 people to log-on to AVEENO.COM/JUBILANCE at 12:00 PM (Eastern Time) will receive the winning bag plus a sample of the new AVEENO NOURISH+ Hair Care Collection.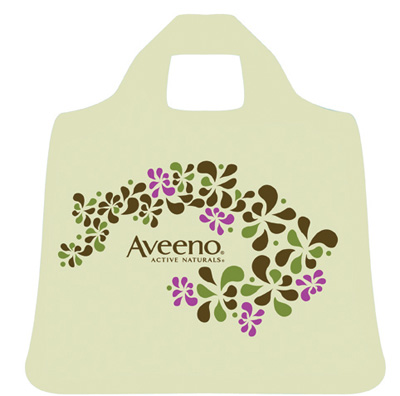 These eco-chic bags, designed by up-and-coming designer Jeff Tsui, will never be sold in stores and they benefit a great cause! For every bag given away, AVEENO will make a $10 donation to Global Green USA, which supports the fight against global climate change and the creation of green buildings and cities within the United States.
AVEENO® enlisted the talented design students at the Fashion Institute of Technology to help create a limited-edition print for an eco-conscious ENVIROSAX® reusable bag.
AVEENO®wants you to help pick the winning bag design that will be available this Spring! The winning designer and bag will be featured in Elle's Annual Green May issue, and the student with the winning design will also receive a monetary prize to put towards their academic studies.
To place your vote follow this link!
And what do you get out of it? From now until February 5th, all readers who place a vote will be the first to find out how they can be one of the 1,000 to win the limited edition bag.
Watch Marta's video blog for today discussing Talking Makeup's top 3 beauty products for the week:
Chanel Sycomore Eau de Toilette Perfume in the collection Les Exclusifs by Chanel.
Aveeno Intense Relief Body Lotion.
NARS Sparking Pressed Powder in Venus and in Gold Rush.
Upload your makeup & beauty reviews on http://www.misslush.com/ to win prizes!