All Posts Tagged With: "Liz Earle"
Natural Skincare: Summer skin with Liz Earle Naturally Active Skincare. Introducing Marta's favorite Liz Earle skincare products to keep my skin pampered this summer.
L to R:
Liz Earle Eyebright Soothing Eye Lotion with cornflower witch hazel and organic aloe vera. Eyebright is designed to clean and refresh the delicate eye area. Marta Walsh says: "Love patting Eyebright around my eye area with a cotton ball to remove traces of eye makeup and to get that cooling and super refreshing feel. Works great especially after a late night which happens more often in the summer".
Natural Perfumes: If you are looking for natural perfumes British beauty expert Liz Earle Naturally Active Skincare has launched Botanical Essence No. 1 Eau De Parfum, their first fine fragrance.
With fragrance notes of bergamot, geranium, and lavender, this bespoke fragrance evokes the zesty and vibrant voice of this beloved botanical brand. Over 98% directly derived from natural ingredients, this sensuous essence can be worn every day and any time your spirits need a boost.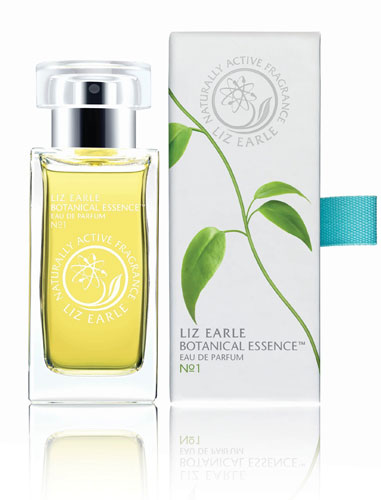 Marta Walsh says: "If you're into fresh, zesty and citrusy perfumes then you would love Botanical Essence No. 1 Eau De Parfum by Liz Earle".
The complete list of fragrance notes:
The following are Marta's picks of her favorite skincare products for face and body & also perfume 2009 ! Please note that the numbers don't go in order of importance.
Hey guys, I don't look a day over 25 thanks to my top skincare products LOL (see images below).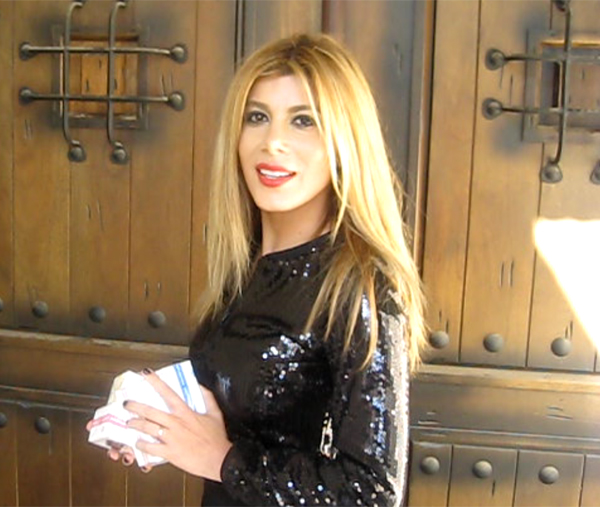 Marta Walsh Founder & Editor of Talking Makeup
Face Cleanser
1. Philosophy purity made simple one-step facial cleanser
2. CHANEL PRECISION Gel Purete: Purity + Anti Pollution Foaming Gel Cleanser
3. Liz Earle Cleanse & Polish Hot Cloth Cleanser
4. Mission Skincare Active Daily Facial Cleanser Sweet Citrus By Serena Williams5. Purpose Gentle Cleansing Wash 
5. Mario Badescu Enzyme Cleansing Gel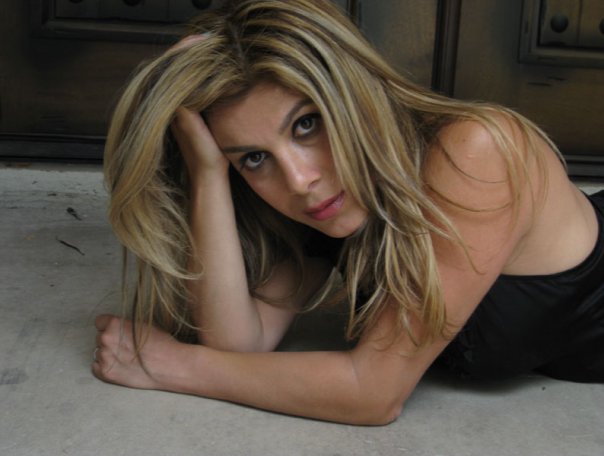 Makeup Removers & Eye Makeup Removers
1. Boscia MakeUp BreakUp Cool Cleansing Oil
2. La Roche-Posay Rosaliac Micellar Make-Up Removal gel Cleanses and Soothes Face & Eyes
3. Lumene Eye Makeup Remover Senstive Touch
4. Almay Oil-Free Eye Makeup Remover Pads
5. Talika lash conditioning cleanser oil free mascara & waterproof mascara
6. Physicians Formula Organic Wear Facial Makeup Remover Lotion
7. Pampers Sensitives Fragrance Free Baby Wipes
Liz Earle Naturally Active Skincare launches new Superskin products: Due to popular demand and skincare necessity, Liz Earle has created a comprehensive range of super-rich and extra-powerful solutions for the body, bust, lip and eye areas under the Superskin line. Containing ingredients such as kigelia and shea butter, these products aim to plump and smooth while helping the skin appear more youthful from head to toe.
Superskin Body Cream is the ultimate in body moisturizing luxury, designed to visibly enhance and rejuvenate your skin. Specifically formulated with powerful naturally active ingredients rich in GLA, omega 3 and antioxidants, this body cream helps mature or very dry skin look and feel alive and replenished.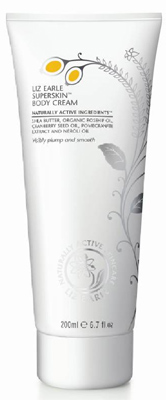 Superskin Bust Treatment is a powerhouse product packed with skin nourishing ingredients including Mangosteen that is sourced from a community-based sustainable forestry project in Malawi. Mangosteen extract is blended with quince extract, green algae extract and white lupin protein to help firm and tone the often neglected bust area.
The Brits gave us the Beatles, but it looks like they are also giving us one of the best organic and natural skincare brands on the market today.
Here is Talking Makeup's list of the British Invasion in the organic and natural skincare market:
1. Nude Skincare created by Bryan Meehan.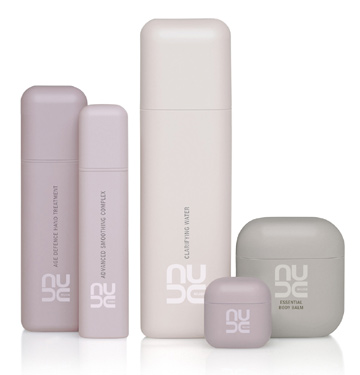 2. REN Skincare created by Robert Calcraft and Antony Buck.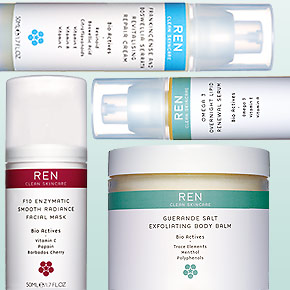 3. Liz Earle Naturally Active Skincare created by Liz Earle.
4. Sophyto created by Karen Sinclair Drake.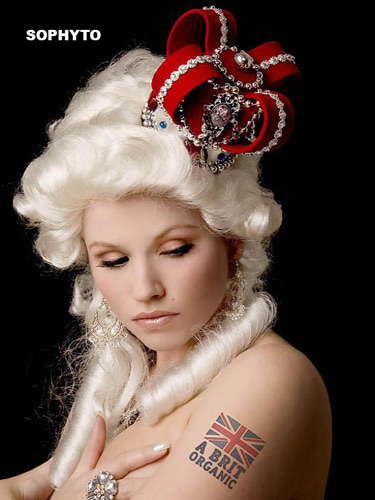 Liz Earle Naturally Active Skincare, Britain's best kept beauty secret, was founded in 1995 by Liz Earle. Its main philosophy is to create products that really work on every skin type, using the finest quality naturally active ingredients. Liz Earle Skincare offers a simple, no-fuss routine yet very pampering or spa quality skincare routine for everyone.
The first time I encountered Liz Earle's products was in Space NK Apothecary in Cheltenham, England, where I used to live few years ago. And last week was the first time I actually tried Liz Earle skincare products, and I'm surprised at myself for not trying them earlier. Liz Earle is my special treat skincare, very luxurious yet easy and simple to use. In fact Liz Earle's Cleanse & Polish Hot Cloth Cleanser made me clean my face every morning and every night religiously! For women with a very hectic lifestyles, this concept is quite revolutionary:)
These are the Liz Earle products Talking Makeup tried and loved:
This Mother's Day pamper your mom with special goodies. Flowers and chocolate are fabulous but you also need something extra. Here are few possibilities:
Clarisonic Skin Care System comes us from the same lead inventor of Sonicare toothbrush. The Clarisonic Skin Care System is used and recommended by leading skincare professionals throughout the country, including top spas and dermatologists.
Clarisonic's sonic micro-massage gently clears your pores. It cleans so effectively that it helps prepare the skin to better absorb other skin care products, such as: serums and moisturizers. How to use: twice a day for 60 seconds. Price: $195. Available at Nordstrom, Saks, and Sephora stores.
Liz Earle Naturally Active Skincare Pampering Weekend Kit includes a selection of miniature sizes from the Daily Essentials, Bodycare and Special Treatment products in an exclusive vanity case. You can choose between Harmony and Bliss of Comfort Vital Oil Candles. Price: $91.50. Available at www.lizearle.com
Antica Farmacista Home Ambiance Fragrance: The Home Ambiance Fragrance utilizes antique inspired apothecary bottles, filled with a fragrance. How to use: to permeate the air through the bottles' open neck and wooden reeds that are inserted to further diffuse the scent. Simply position the fragrance bottle in the room of your choice and uncork.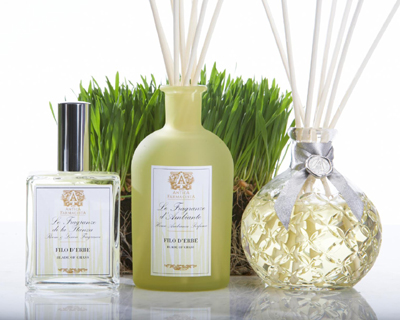 Place the reed bundle into the neck and reverse the reeds every few days or as desired to enhance the scent. The Antica Farmacista fragrance will infuse the air and provide a lasting and constant, beautiful scent, without the worry and mess of a candle. Price: $58-$88. Available at Nordstrom and Bergdorf Goodman.