All Posts Tagged With: "Lumene"
LUMENE Finland Gentle Cleansing Wipes. Good. The remove makeup very well, it's very wet and moisturizing and feels fresh.
NEW from Lumene and available at CVS/pharmacy the Lumene Sensitive Touch 5 Min SOS Cream. I'm into clean, perfume-free, and non-greasy body creams and this products by Lumene is just  perfect.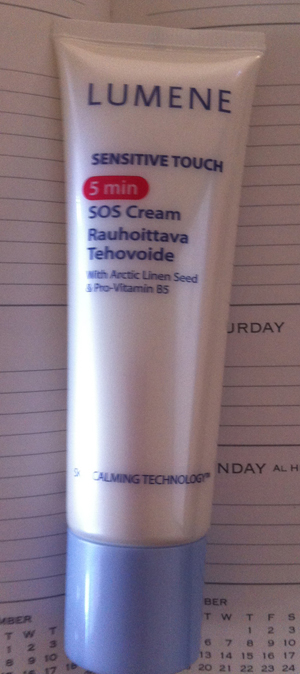 Lumene Sensitive Touch 5 Min SOS Cream NEW
Lumene Sensitive Touch 5 Min SOS Cream is formulated to help dry, cracked, irritated skin. It can be applied to face, body, heels, elbow and hands. It's alcohol-free, colorant-free, and paraben-free, and silicon-free. Other ingredients: 100% organic Linen Seed, pro-vitamin B5 and a new calming technology terapeptide.
All about face wipes. I'm call myself the Baby Pampers sensitive and perfume-free wipes (thick care) snob. I use it to remove my makeup and to freshen up when I travel. It's works really well. So to add LUMENE Sensitive touch Gentle Cleansing Wipes takes a lot to impress me. I add this one as definitely worth trying. It's not perfumed heavily, it's gentle as it claims, and does remove even waterproof mascara. It's good! Available at CVS.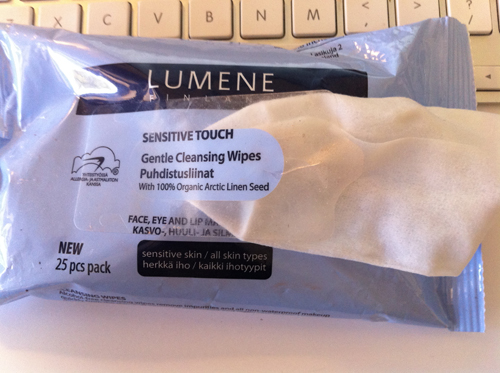 LUMENE Gentle Cleansing Wipes with 100% Organic Arctic Linen Seed and alcohol-free.
Also in the LUMENE sensitive touch line I tried and good: TOUCH DAILY MOISTURE CREAM and COMFORTING NIGHT CREAM
The following are Marta's picks of her favorite skincare products for face and body & also perfume 2009 ! Please note that the numbers don't go in order of importance.
Hey guys, I don't look a day over 25 thanks to my top skincare products LOL (see images below).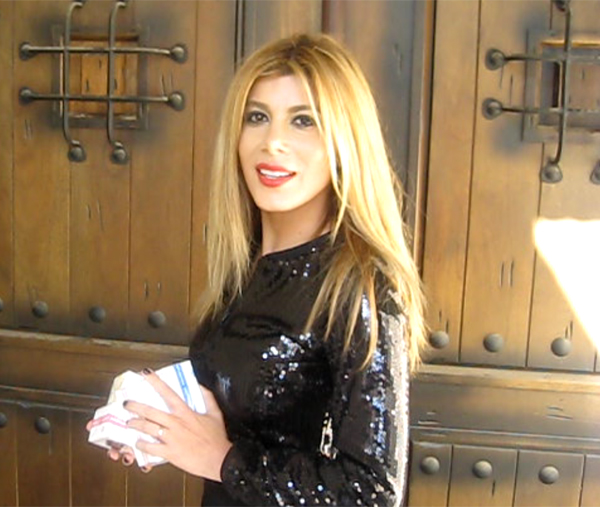 Marta Walsh Founder & Editor of Talking Makeup
Face Cleanser
1. Philosophy purity made simple one-step facial cleanser
2. CHANEL PRECISION Gel Purete: Purity + Anti Pollution Foaming Gel Cleanser
3. Liz Earle Cleanse & Polish Hot Cloth Cleanser
4. Mission Skincare Active Daily Facial Cleanser Sweet Citrus By Serena Williams5. Purpose Gentle Cleansing Wash 
5. Mario Badescu Enzyme Cleansing Gel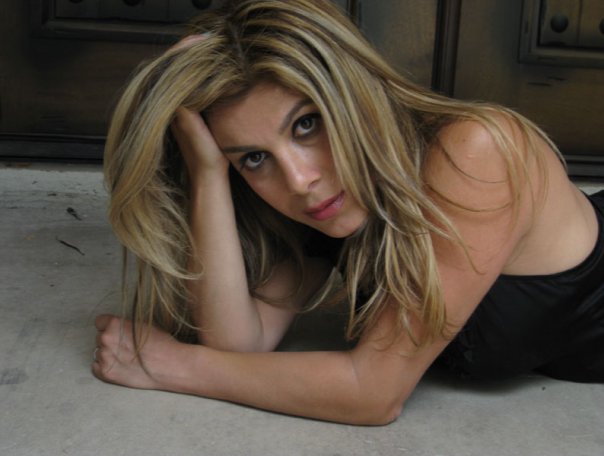 Makeup Removers & Eye Makeup Removers
1. Boscia MakeUp BreakUp Cool Cleansing Oil
2. La Roche-Posay Rosaliac Micellar Make-Up Removal gel Cleanses and Soothes Face & Eyes
3. Lumene Eye Makeup Remover Senstive Touch
4. Almay Oil-Free Eye Makeup Remover Pads
5. Talika lash conditioning cleanser oil free mascara & waterproof mascara
6. Physicians Formula Organic Wear Facial Makeup Remover Lotion
7. Pampers Sensitives Fragrance Free Baby Wipes
I would like to share with you my list of top makeup removers that you can buy at CVS!
Products mentioned in Marta's Vlog:
Rosaliac Gelee Micellar Make-up Removal Gel by La Roche-Posay, $24.50.
SENSITIVE TOUCH Eye Makeup Remover by LUMENE, under $10.
SENSITIVE TOUCH Cleansing Wipes LUMENE, under $5.
I've been seeing great skincare brands at CVS lately and one of them is Lumene. I haven't tried the whole range yet, but I did try the Lumene Sensitive Touch Eye Makeup Remover. It was very gentle on my eyes, wasn't oily at all, and it's fragrance-free (I'm a fragrance-free fanatic at times:). And lastly, it did what it was designed to do, it removed my eye makeup.
Lumene Sensitive Touch Eye Makeup Remover the description on www.lumene.com :
This gentle eye makeup remover gently and effectively removes water-soluble eye makeup. Its pH level is gentle on the eyes and makes it suitable for contact lens wearers too. In co-operation with Finnish Allergy- and Asthma Federation.