All Posts Tagged With: "face wipes"
All about face wipes. I'm call myself the Baby Pampers sensitive and perfume-free wipes (thick care) snob. I use it to remove my makeup and to freshen up when I travel. It's works really well. So to add LUMENE Sensitive touch Gentle Cleansing Wipes takes a lot to impress me. I add this one as definitely worth trying. It's not perfumed heavily, it's gentle as it claims, and does remove even waterproof mascara. It's good! Available at CVS.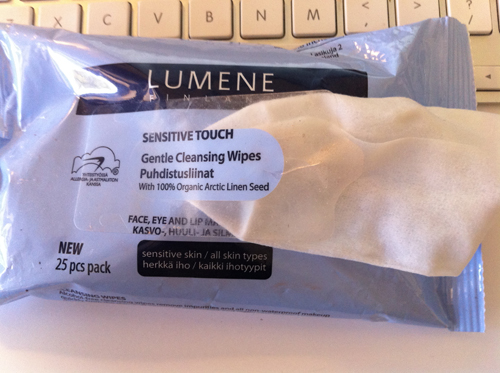 LUMENE Gentle Cleansing Wipes with 100% Organic Arctic Linen Seed and alcohol-free.
Also in the LUMENE sensitive touch line I tried and good: TOUCH DAILY MOISTURE CREAM and COMFORTING NIGHT CREAM