All Posts Tagged With: "Crème de la Mer"
La Mer Introduces The Regenerating Serum . Available: March 2010.

The new La Mer Regenerating Serum combines powerful anti-aging ingredients including The Miracle Broth, The Regenerating Ferment, The Marine Peptide Ferment, Colloidal Gold, and Lime Tea to renew the appearance and rejuvenate skin. Four years and hundreds of hours of lab work in the making, this ultra-luxe elixir is the result of the combined effort of physicists, marine botanists and biologists around the world and holds over 50 patents.
The Regenerating Serum 1 oz. Suggested Retail $250. Available in March 2010 at select Saks Fifth Avenue, Neiman Marcus, Bergdorf Goodman and www.lamer.com
The following are Marta's picks of her favorite skincare products for face and body & also perfume 2009 ! Please note that the numbers don't go in order of importance.
Hey guys, I don't look a day over 25 thanks to my top skincare products LOL (see images below).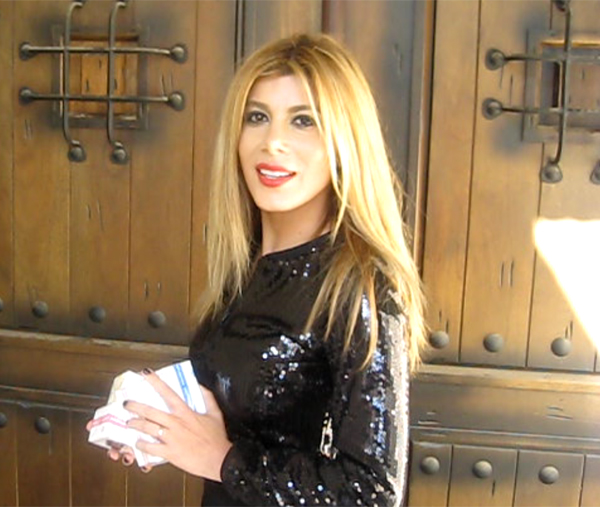 Marta Walsh Founder & Editor of Talking Makeup
Face Cleanser
1. Philosophy purity made simple one-step facial cleanser
2. CHANEL PRECISION Gel Purete: Purity + Anti Pollution Foaming Gel Cleanser
3. Liz Earle Cleanse & Polish Hot Cloth Cleanser
4. Mission Skincare Active Daily Facial Cleanser Sweet Citrus By Serena Williams5. Purpose Gentle Cleansing Wash 
5. Mario Badescu Enzyme Cleansing Gel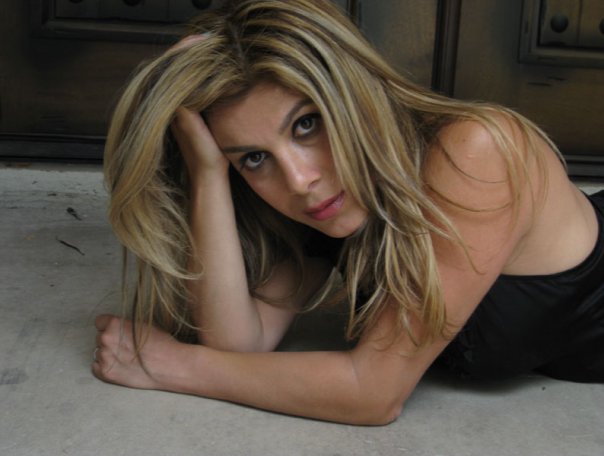 Makeup Removers & Eye Makeup Removers
1. Boscia MakeUp BreakUp Cool Cleansing Oil
2. La Roche-Posay Rosaliac Micellar Make-Up Removal gel Cleanses and Soothes Face & Eyes
3. Lumene Eye Makeup Remover Senstive Touch
4. Almay Oil-Free Eye Makeup Remover Pads
5. Talika lash conditioning cleanser oil free mascara & waterproof mascara
6. Physicians Formula Organic Wear Facial Makeup Remover Lotion
7. Pampers Sensitives Fragrance Free Baby Wipes
Last summer I had am amazing phone conversation with Khloe Kardashian. The interview was for Talking Makeup's celebrity beauty section: www.beautyinterviews.com
Khloe Kardashian and I chatted about her experience on her role on the show "Keeping Up with the Kardashians," and she even shared with me some of her best kept beauty secrets!
I would like to share with you my interview with Khloe Kardashian, just in case you've missed it last time.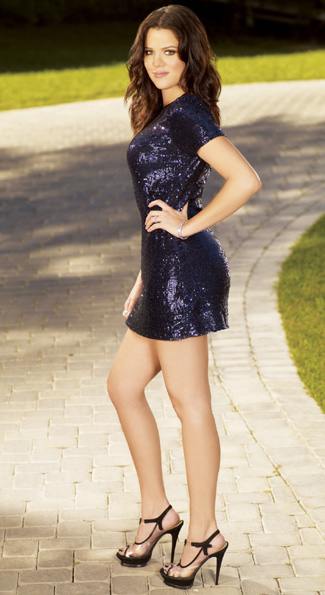 Khloe Kardashian is the youngest of the three sisters, Kim Kardashian and Kourtney Kardashian, who co-owns DASH, a high-end women's boutique, and SMOOCH, a children's clothing store in Calabasas, California. You might also know Khloe from her role on the show "Keeping Up with the Kardashians," which has quickly become an E! Entertainment fan favorite. In this interview Khloe talks about some of her beauty secrets: from her signature smokey eyes look to the lip gloss her and Kim Kardashian are obsessed about, her favorite city in the world, and future career plans.
Marta Walsh: How do you I keep your hair so beautiful?
Khloe Kardashian: I love Kerastase and all of their products. Once a week I use a deep conditioner on my hair by Kerastase because I get my hair done so much. I have naturally curly hair and I always blow it out.
MW: What are some of your favorite skincare products?
KK: I love Crème De La Mer. It's a really thick moisturizer and it's also good for your skin and body. And for soft moisturized lips I use The Lip Balm by La Mer also.
MW: Who came up with your signature smoky eyes look and what products do you use to achieve it?
KK: I don't really know when we came up with the smoky eyes look, but we were doing the smoky eyes forever. What we like to do a lot is to fill underneath the eye with a green or purple eyeliner, something fun so it's not so harsh. You can do smoky eyes with color, you don't always have to use black. We use MAC eye shadows, because they blend so well. I also like using navy eye liner so it's not so harsh as black. And it lasts forever. It's fun to do smoky eyes, it always looks so sexy. In daytime you can use a brown and make it darker with a charcoal or a black, and it keeps all day
La Mer introduces The Hydrating Infusion which will be Available in September at select Saks Fifth Avenue, Neiman Marcus, Bergdorf Goodman and www.lamer.com.
Over forty years ago, aerospace physicist Dr. Max Huber envisioned harnessing the energy of the sea to create a miracle. Today, looking to the sea as a source of life and inspiration, The Max Huber Research Labs have created a next-generation infusion – The Hydrating Infusion. With nourishing vitamins and essential minerals, this high-potency treatment pre-wets the skin to receive and maximize the transformational benefits of Crème de la Mer.

A cascade of hydration saturates the skin as The Hydrating Infusion's serum-like texture transforms into a watery fluid upon application. An interactive gel network suspends the vital ingredients in the formula and releases them on demand. Activated by the skin's pH and temperature, this smart gel responds by giving the skin the hydration and nutrients that it needs.
"We discovered that if the skin is too dry, the moisture barrier becomes over-taxed, creating a parched condition that makes it even more difficult for skin to absorb the hydration that it needs," says Loretta Miraglia, Senior Vice President, Product Development and Innovation, The Max Huber Research Labs. "Like a pre-dampening a sponge, The Hydrating Infusion gives the skin an initial burst of hydration in a form that it can readily absorb, preparing it to fully receive the benefits of the Moisturizing Crème. By doing so, it helps skin to maintain optimum moisture levels and regain a healthy center."