All Posts Tagged With: "SMOOCH"
Last summer I had am amazing phone conversation with Khloe Kardashian. The interview was for Talking Makeup's celebrity beauty section: www.beautyinterviews.com
Khloe Kardashian and I chatted about her experience on her role on the show "Keeping Up with the Kardashians," and she even shared with me some of her best kept beauty secrets!
I would like to share with you my interview with Khloe Kardashian, just in case you've missed it last time.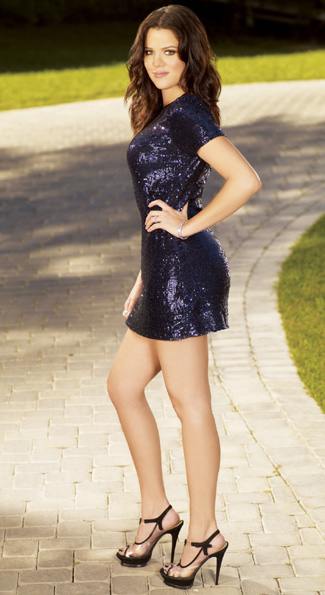 Khloe Kardashian is the youngest of the three sisters, Kim Kardashian and Kourtney Kardashian, who co-owns DASH, a high-end women's boutique, and SMOOCH, a children's clothing store in Calabasas, California. You might also know Khloe from her role on the show "Keeping Up with the Kardashians," which has quickly become an E! Entertainment fan favorite. In this interview Khloe talks about some of her beauty secrets: from her signature smokey eyes look to the lip gloss her and Kim Kardashian are obsessed about, her favorite city in the world, and future career plans.
Marta Walsh: How do you I keep your hair so beautiful?
Khloe Kardashian: I love Kerastase and all of their products. Once a week I use a deep conditioner on my hair by Kerastase because I get my hair done so much. I have naturally curly hair and I always blow it out.
MW: What are some of your favorite skincare products?
KK: I love Crème De La Mer. It's a really thick moisturizer and it's also good for your skin and body. And for soft moisturized lips I use The Lip Balm by La Mer also.
MW: Who came up with your signature smoky eyes look and what products do you use to achieve it?
KK: I don't really know when we came up with the smoky eyes look, but we were doing the smoky eyes forever. What we like to do a lot is to fill underneath the eye with a green or purple eyeliner, something fun so it's not so harsh. You can do smoky eyes with color, you don't always have to use black. We use MAC eye shadows, because they blend so well. I also like using navy eye liner so it's not so harsh as black. And it lasts forever. It's fun to do smoky eyes, it always looks so sexy. In daytime you can use a brown and make it darker with a charcoal or a black, and it keeps all day