All Posts Tagged With: "Halle Berry"
(May 24th, 2011) – Halle Berry waves goodbye to Oprah dazzling in Stephen Webster jewelry during the farewell episode of The Oprah Winfrey Show. The Academy Award-winning actress appeared on stage to introduce Alicia Keys who sang to Oprah during which Maya Angelou described the talk show host's global impact. Berry sparkled in a Stephen Webster In Deep Spider Crab Bracelet in 18ct white gold with black diamonds during the star-studded historical event in talk show history.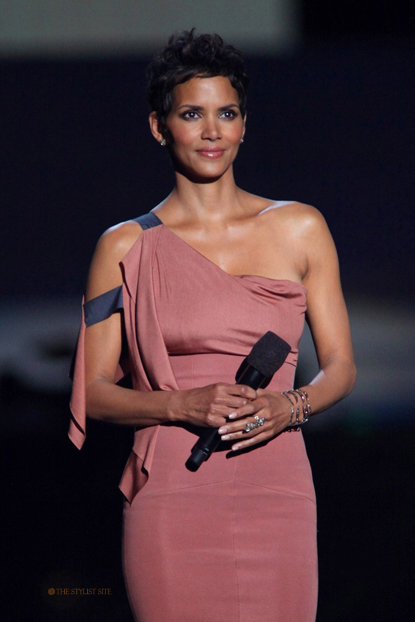 HALLE BERRY WAVES GOODBYE TO OPRAH IN STEPHEN WEBSTER
Beginning April 14th (until May 3rd), 2011, Academy Award-winning actress and beauty icon Halle Berry will auction off a collection of personalized items in honor of Mother's Day on CharityBuzz.com. Net proceeds from the auction, which includes a unique hand-crafted gold gemstone ring, will support the Jenesse Center, a domestic violence intervention program that Berry has supported for many years.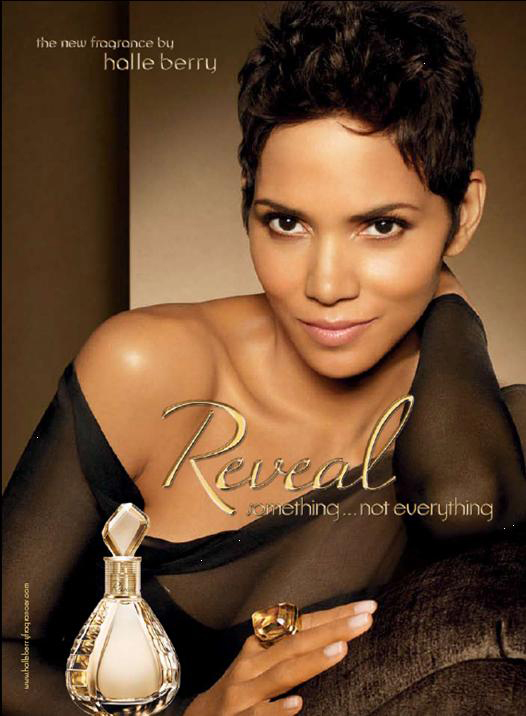 "The Jenesse Center is an organization that is very close to my heart," said Halle Berry. "Their work makes a tremendous difference in the lives of women and children and I am proud to support such a worthy cause through this Mother's Day auction."
Halle Berry's makeup. Halle Berry's performance in Frankie & Alice scored her a nomination for best performance by an actress in a motion picture-drama. The fresh-faced star rocked the red carpet and attended the 68th Annual Golden Globe Awards at Beverly Hilton Hotel in Los Angeles, Sunday, January 16th, 2011.

Halle Berry Revlon Brand Ambassador and a 2011 Golden Globe nominee
To capture her glamorous look, Revlon recommends the following products:
FACE:
Revlon Aqua Mineral Makeup in Medium Deep- Loose powder that holds the healthy, hydrating benefits of coconut water for luminous skin with a smoother texture ($13.99)
You've probably heard the rumors that Kim Kardashian might be dating Halle Berry's ex, the very handsom Gabriel Aubry. Now, who do you think is prettier Kim or Halle? Did Mr Aubry upgraded or downgraded? GO:)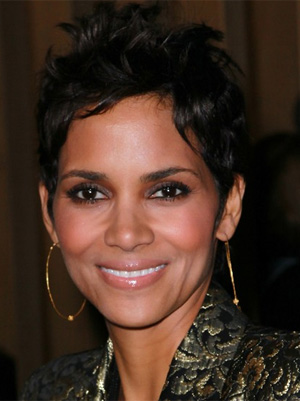 L to R: Reality star Kim Kardashian and Oscar Winner Hollywood actress Halle Berry
New York Fashion Week SS 2011. Fashion's Night out was a huge success last night, September 10, 2010! Revlon's Brand Ambassador Halle Berry and Revlon's Global Artistic Director Gucci Westman, and Rag & Bone designers David Neville and Marcus Wainwright celebrated at Rag & Bone.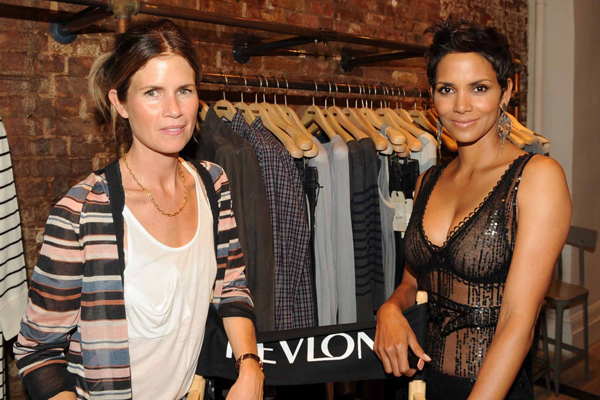 L to R: Gucci Westman and Halle Berry backstage at Rag & Bone Spring/Summer 2011
How To Get Halle Berry's Hairstyle in Vogue September Issue 2010? An always beautiful Halle Berry debuts a chic new bob for the September issue of Vogue. Iconic hairstylist Oribe discloses how he created the modern new look and a behind the scenes look at the cover shoot.
Oribe's inspiration for Halle Berry's cover style:
Halle had never worn her hair in this type of style, and I was very interested in doing something different. I was inspired by the clothes for the shoot, which had an Art Deco influence. I also referenced the film The Professional with Natalie Portman. She was only about 13 at the time, and she had this great little bob that looked so perfect. I wanted Halle's hair to be very sharp and direct in that same way and not at all bulky. The idea was to get flat, straight hair with soft, moveable bangs to create interest.
On newsstands nationwide August 24, 2010, the September 2010 issue of VOGUE features Halle Berry on the cover. After a three year silence, the Academy Award-winning actress opens up to writer Jonathan Van Meter about being a mom to two-year-old daughter Nahla and her breakup with Nahla's father, Gabriel Aubry. Berry was photographed for the magazine by Mario Testino.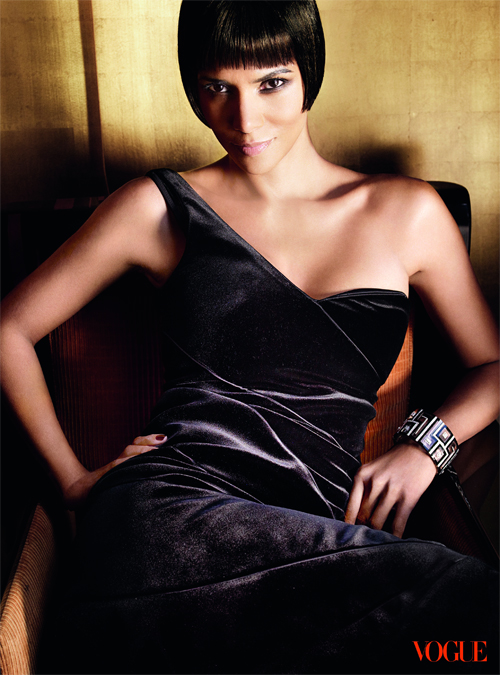 HIGHLIGHTS FROM THE ARTICLE
New Perfume: Pure Orchid by Halle Berry.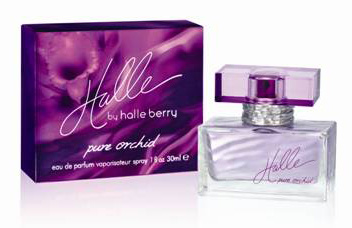 Academy Award-winning actress Halle Berry brings you an enticing new fragrance for women just in time for spring. Pure Orchid by Halle Berry compliments the new season with the essence of Masdevallia Orchid, a rare and exotic flower whose deep purple petals unfold to reveal a wonderful aroma.
Halle Berry was my favorite beauty tonight at the 67th Golden Globes. Halle made the dress and the dress made Halle, it was a perfect harmony. Halle has THE Hollywood best body! This is what I call: wow factor. Do you also love?
I love Eva Longoria's hair and makeup at the Women in Entertainment Breakfast today. I see bigger hair on the runway and on the red carpet lately. But the big hair is not the 80's frizzy big hair, but a more sleek with soft cascading waves. I do want to try this look at home:)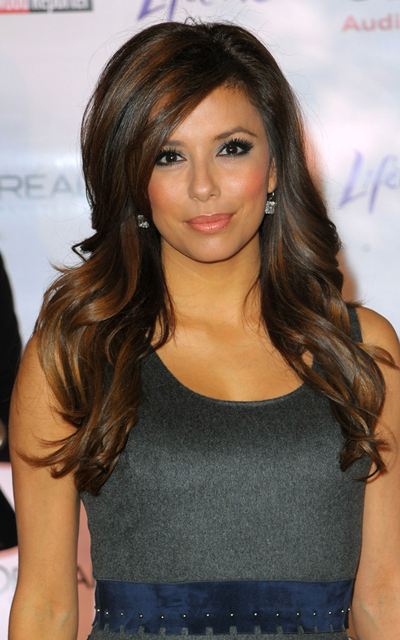 Eva Longoria
Other celebrities spotted at the Women in Entertainment Breakfast: Hilary Swank and Halle Berry. Hilary with a short wavy bob and Halle with a pixie short hair.
Which celebrity hairdo are you: Eva Longoria, Hilary Swank, or Halle Berry?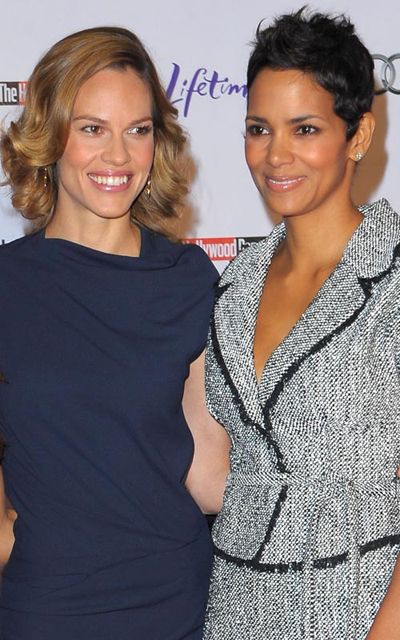 From left: Hilary Swank and Halle Berry