Beginning April 14th (until May 3rd), 2011, Academy Award-winning actress and beauty icon Halle Berry will auction off a collection of personalized items in honor of Mother's Day on CharityBuzz.com. Net proceeds from the auction, which includes a unique hand-crafted gold gemstone ring, will support the Jenesse Center, a domestic violence intervention program that Berry has supported for many years.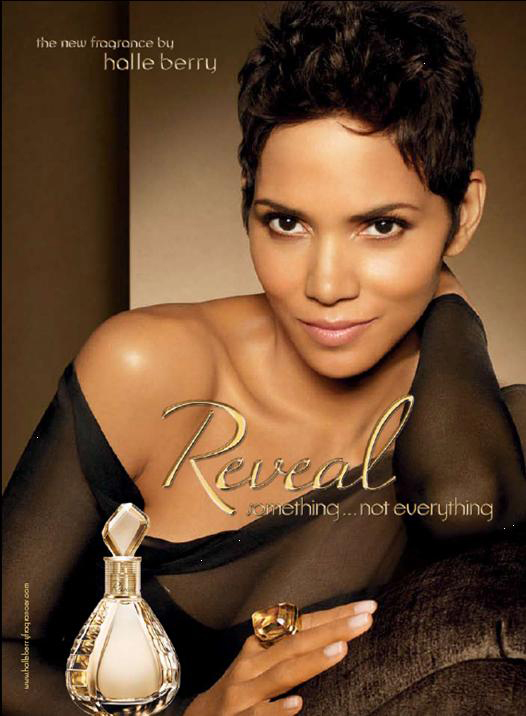 "The Jenesse Center is an organization that is very close to my heart," said Halle Berry. "Their work makes a tremendous difference in the lives of women and children and I am proud to support such a worthy cause through this Mother's Day auction."
Designed by Vram, the one-of-a-kind ring was inspired by Halle Berry's natural glamour and was created exclusively for Halle Berry to wear in the advertising campaign for her newest fragrance, Reveal by Halle Berry. Now someone can have the opportunity to own a replica of the ring and support this great cause by bidding on charitybuzz.com. Made from gold-leafed silver with a Surlyn stone inspired by the cap of the Reveal bottle, this elegant ring is valued at $300.
Fans (you) will also have the chance to bid on an autographed photo of the Reveal by Halle Berry advertisement as well as an autographed bottle of the alluring new fragrance. A Halle Mother's Day Gift Set including Reveal by Halle Berry, Reveal Luminous Body Lotion and Reveal Sensuous Shower Gel will also be available for bidding. The auction will run from April 14th through May 3rd.