All Posts Tagged With: "Mario Testino"
Global British luxury brand Burberry hosted the opening event for the Mario Testino 'In Your Face' exhibition at FAAP university in São Paulo last night.
Emma Watson graces VOGUE Cover July 2011. It is definitely a fashion photo shoot with extreme makeup and photoshop and at times I wish Emma looked more like herself.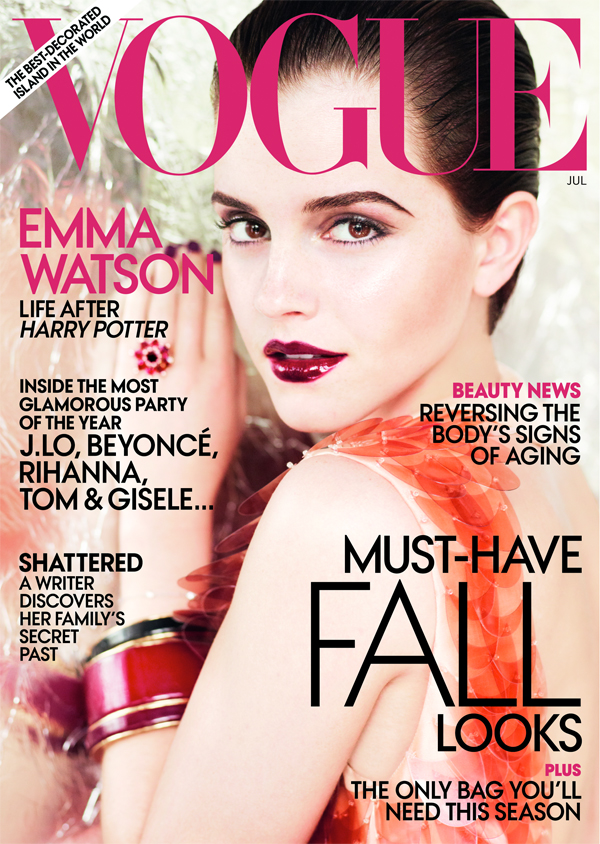 "At 21, Emma Watson has finally reached the grand finale of the Harry Potter movies that have dominated her young life. She discusses her next chapter in the July issue of Vogue, on newsstands nationwide June 21st, 2011. Ms. Watson was photographed for the cover (in Prada) by Mario Testino." Read complete article is available on Vogue.com.
Emma Watson VOGUE Cover July 2011, see more of Emma.
FTV & Mario Testino for D&G Fragrance Sexy Photoshoot. TM LOVES <# WATCH.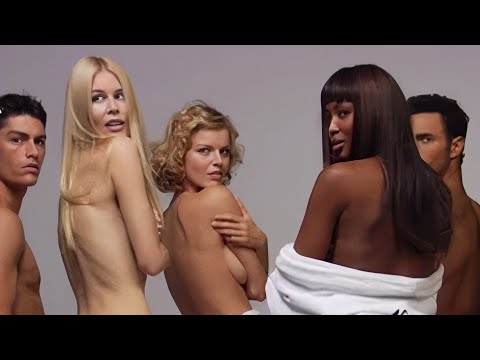 Fashion News. Versace presents January Jones in its new Spring/Summer 2011 advertising campaign, shot by Mario Testino. The new Spring/Summer advertising campaign for Versace features actress January Jones as you have never seen her before.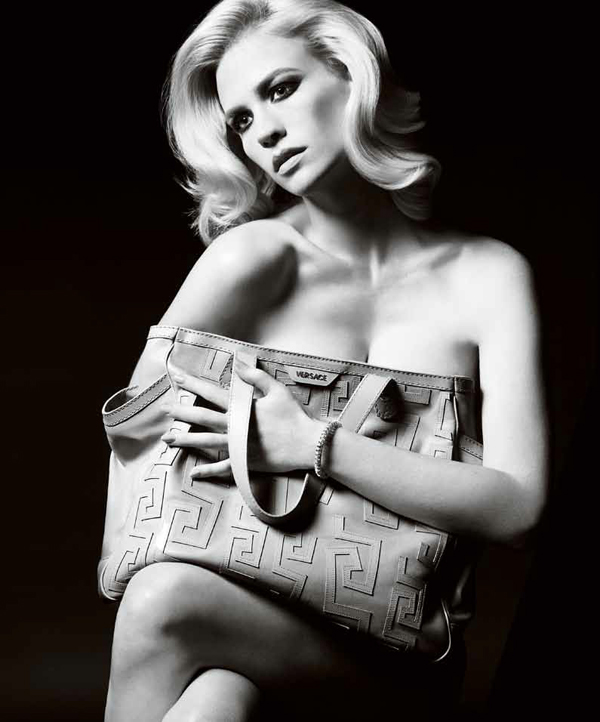 January Jones Versace S/S 2011 Ad Campaign
Under the creative direction of Donatella Versace, shot by Mario Testino in London, the images show the actress with her sophisticated beauty… Wearing the new Versace accessories. Donatella Versace says: "I am always on the lookout for the next Versace blonde… and in January I feel I have found a perfect Versace woman for the twenty-first century. She is chic and elegant but deeply sensual too – it is a 'dramatic' combination."
Revlon's Global Brand Ambassador, Jessica Biel looks flawless in Revlon's Fire & Ice campaign shot by famed fashion photographer Mario Testino.
On Monday night, September 20th, 2010, legendary lensman Mario Testino celebrated the launch of his latest exhibition, "Todo O Nada," at the Thyssen-Bornemisza Museum in Madrid.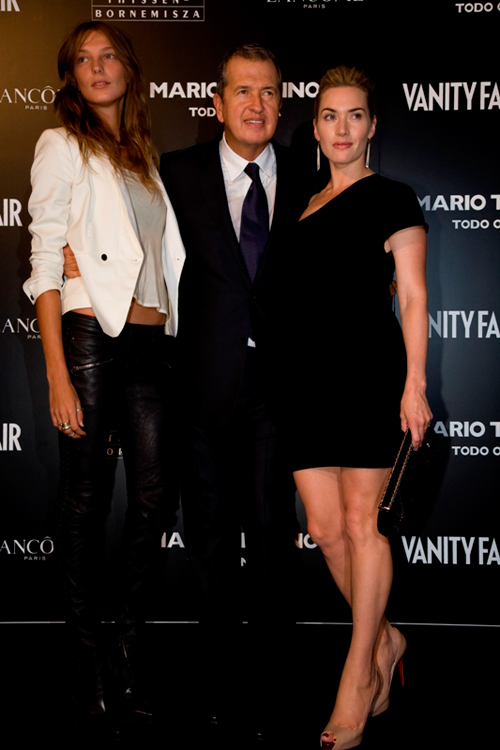 The exhibition, sponsored exclusively by Lancôme, features more than fifty photographs, shot between the mid-1990's and present day, of iconic women in various modes, from high-fashion stylings to sensual nudes. The idea, said Testino, was to capture the emotions that inspire his work. "I start the exhibit with the process of how you can decorate somebody and then take it all off to discover another sort of beauty, maybe even more powerful," he said.
Sneak peek photos of top models Carmen Kass, Freja Beha Erichsen, Anna Selezneva and Sasha Pivovarova shot by legendary photographer Mario Testino and styled by Sarajane Hoare for the upcoming V MAGAZINE (issue #67). The 16-page spread in V features New York City's dramatic, unique style and rebellious fashion attitude as part of the "New York Issue." V67 does not hit newsstands until September 2nd, 2010.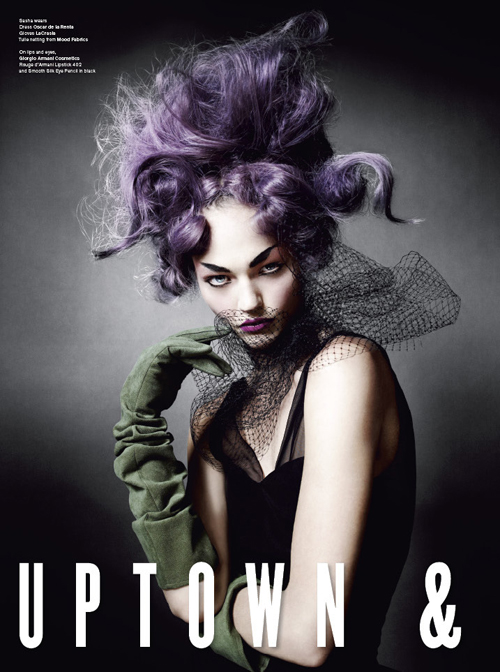 V MAGAZINE "Uptown and Down"
From Bergdorf's To The Bowery, New Yorkers Write Their Own Rules Of Style, Then Turn Around And Break Them All
You've probably seen the Dolce&Gabbana Light Blue ad everywhere—now find out who this sexy couple is! In 2007, Dolce&Gabbana brought the world an advertising campaign that made men covetous and women gasp. Its star, the handsome David Gandy, unforgettably embodied the scalding sensual intensity of the Mediterranean.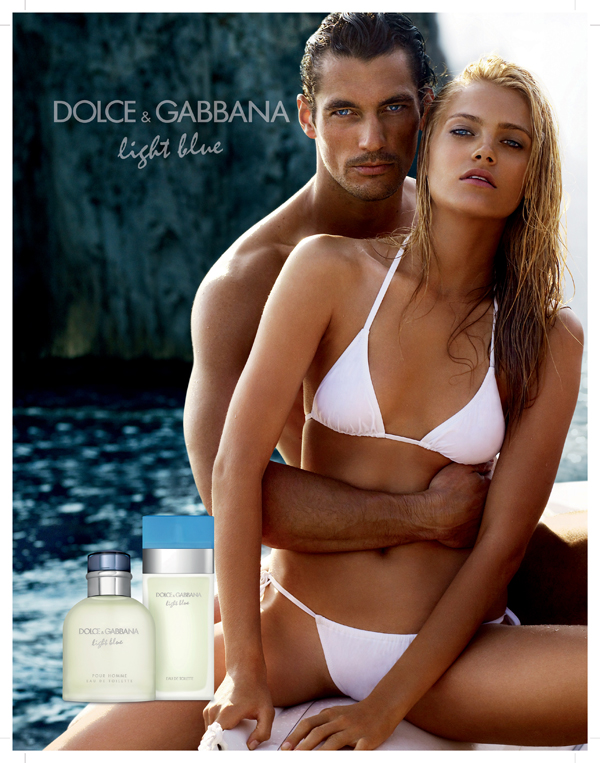 Now, we return to the drama in the form of a new campaign, once again directed by world-renown photographer Mario Testino. It welcomes back Light Blue idol David Gandy, introducing the ravishing Anna Jagodzinska as his scintillating new partner-in-crime. The third character in this spectacle is the island of Capri, scene of so many romances. Under Testino's visionary direction, David and Anna create a new legend of Capri and the ultimate Light Blue love affair.
On newsstands nationwide August 24, 2010, the September 2010 issue of VOGUE features Halle Berry on the cover. After a three year silence, the Academy Award-winning actress opens up to writer Jonathan Van Meter about being a mom to two-year-old daughter Nahla and her breakup with Nahla's father, Gabriel Aubry. Berry was photographed for the magazine by Mario Testino.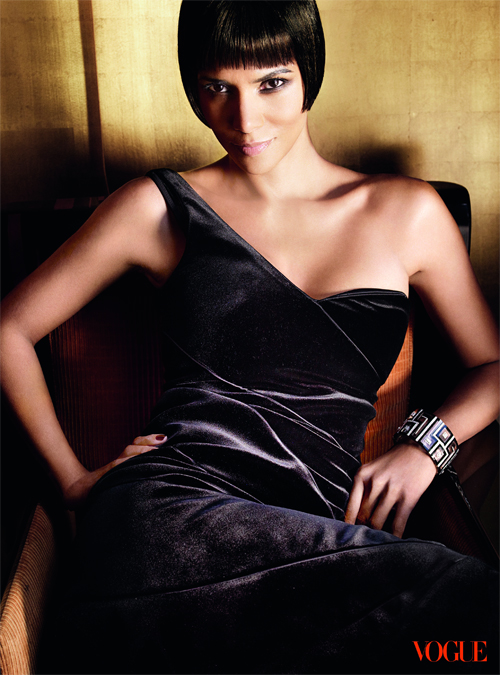 HIGHLIGHTS FROM THE ARTICLE
Lancôme's Fall 2010 color collection has finally landed. Confident, avant-garde and extraordinarily chic, the collection, French Coquettes, captures the spirit of the modern woman at the start of the 20th century. Dreamed up by artistic director Aaron De Mey, the collection harks to signature hallmarks of French glamour. From the opulence of the Belle Époque to the bohemian decadence of Montmartre, the collection's palette of deep plums, shimmering charcoals and sophisticated nudes are sure to inspire.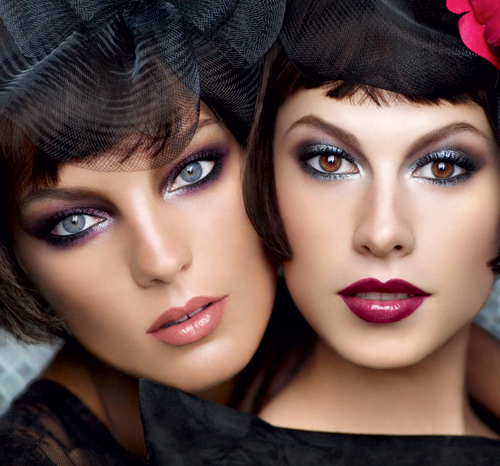 Beloved Lancôme spokesmodels Daria Werbowy and Elettra Wiedemann make their first joint appearance in the ad campaign, shot by Mario Testino.