All Posts Tagged With: "Photography"
On Monday night, September 20th, 2010, legendary lensman Mario Testino celebrated the launch of his latest exhibition, "Todo O Nada," at the Thyssen-Bornemisza Museum in Madrid.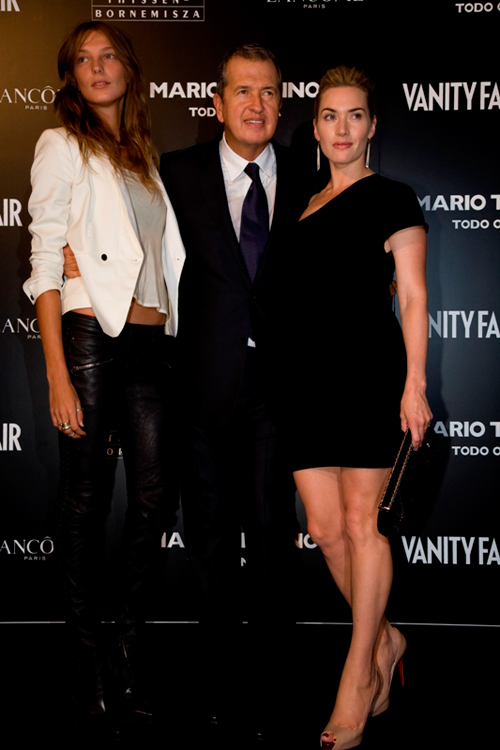 The exhibition, sponsored exclusively by Lancôme, features more than fifty photographs, shot between the mid-1990's and present day, of iconic women in various modes, from high-fashion stylings to sensual nudes. The idea, said Testino, was to capture the emotions that inspire his work. "I start the exhibit with the process of how you can decorate somebody and then take it all off to discover another sort of beauty, maybe even more powerful," he said.
Sneak Peek: Photos from of an exclusive art collaboration with The Boys Collective, shot by famed photographer Glen Luchford for the upcoming V MAGAZINE (issue #65) newsstands until May 11th, 2010. Daisy Lowe, Lea Groesland, Tao Okamoto are featured along with archival imagery of supermodels Kristen McMenamy, Kate Moss and actor Steve Buscemi.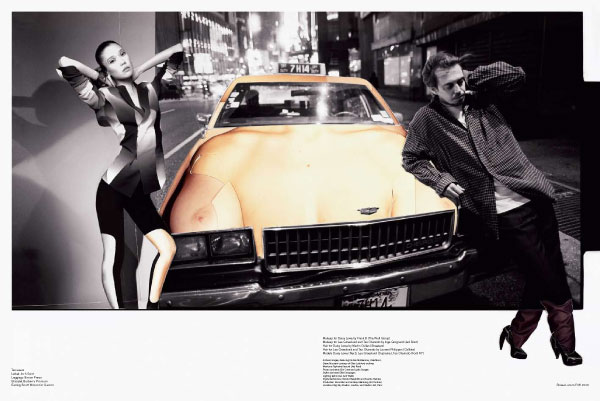 "POSTER CHILD". In an exclusive collaboration, New York art group The Boys Collective explores the surface of the fashion image by cutting, collaging, and setting fire to it. Photography: Glen Luchford. Styling: Beth Fenton. Artwork: Mario Brotha from The Boys Collective.