All Posts Tagged With: "magazine covers"
I am a Balmain kinda gal. This is why I love the Demi Moore's Harper's Bazaar February 2012 cover. Demi is wearing a Balmain dress…So Marta:)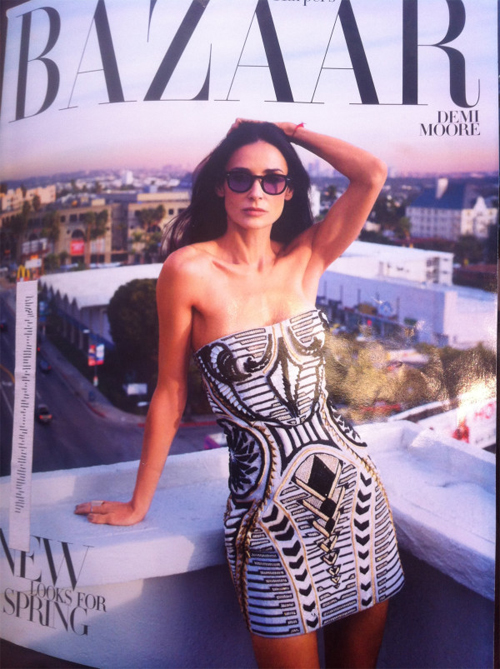 …and looks like I'm also a Dior kinda gal. I want this handbag…
Meryl Streep graces the cover of Vogue's January 2012 issue, available on newsstands nationwide December 20th, 2011. Never one to shirk a challenge, the actress takes on the iconic British prime minister Margaret Thatcher in her latest screen incarnation for Iron Lady. In Vogue's first issue of the new year, Contributing Editor Vicki Woods sits down with the Hollywood legend to talk about women, power, and the view from the top. Read full article in VOGUE.com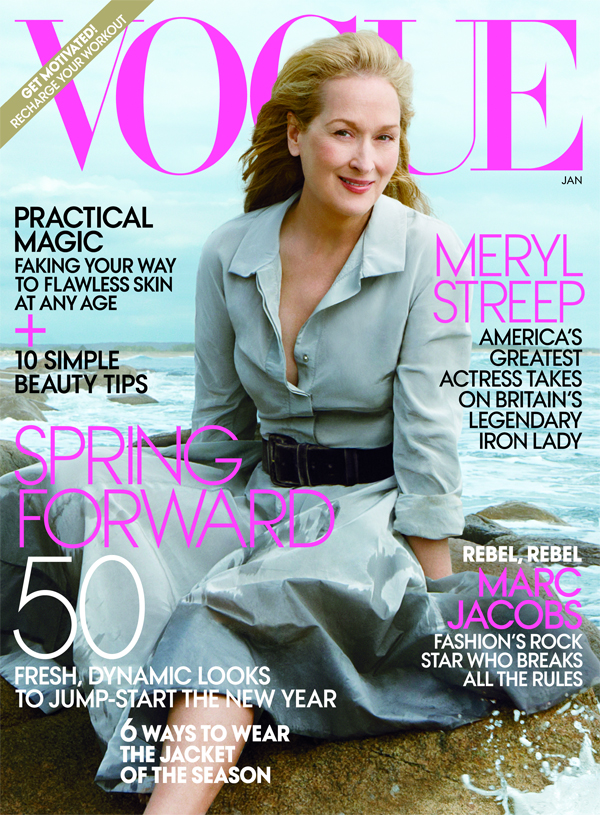 VOGUE/Annie Leibovitz
Meryl Streep VOGUE January 2012 Cover
Charlize Theron graces the cover of Vogue's December 2011 issue, on newsstands nationwide November 22nd. After a hiatus from leading roles, the actress returns full-on with this month's Young Adult, a film that showcases her Oscar-worthy talents—and the liberating energy of her newly single life. Read full story in Vogue.com.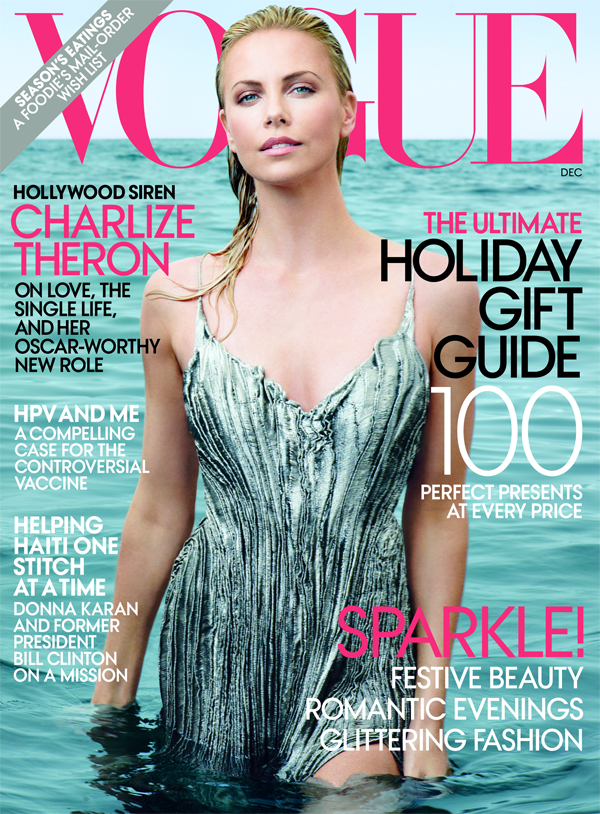 VOGUE Charlize Theron December 2011 cover
TM & Marta Walsh has the sneak peek to December 2011 issue of ASOS Magazine featuring cover star, JESSICA CHASTAIN, the 30-year-old American actress was shot exclusively by ASOS in NYC. Jessica has starred in a string of hit films this year including The Help, The Tree of Life, The Debt, and Take Shelter. Her next project is The Wettest Country in the World slated for a Dec release co-starring Tom Hardy, Shia LaBeouf, Gary Oldman, Guy Pearce and Mia Wasikowska.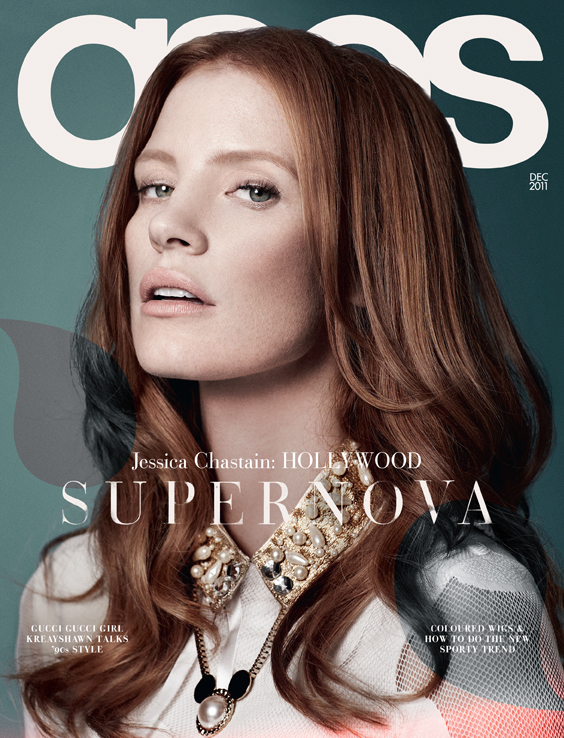 JESSICA CHASTAIN. Photo Credit: Photographer Alex Sainsbury.
Rooney Mara, the star of David Fincher's upcoming Girl with the Dragon Tattoo, graces the cover of Vogue November 2011 with a profile by Contributing Editor Jonathan Van Meter. The November issue hits newsstands nationwide October 25th, but the cover story is available now on Vogue.com.
Dianna Agron's September 2011 Cosmopolitan Covers were created by Celebrity Hairstylist David Babaii. The gorgeous Dianna Agron of Glee appears on three different covers for the September 2011 issue of Cosmopolitan Magazine. As a triple cover threat, Dianna shows off various ways to wear your hair sexy with styling by celebrity hairstylist David Babaii. TM & Marta Walsh has the scoop.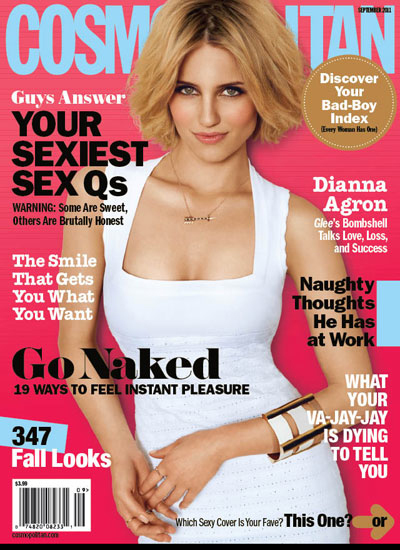 "For the first look "Elegant Sexy", David sectioned her hair down the middle creating a de-structured part using his finger to separate."
Emma Watson graces VOGUE Cover July 2011. It is definitely a fashion photo shoot with extreme makeup and photoshop and at times I wish Emma looked more like herself.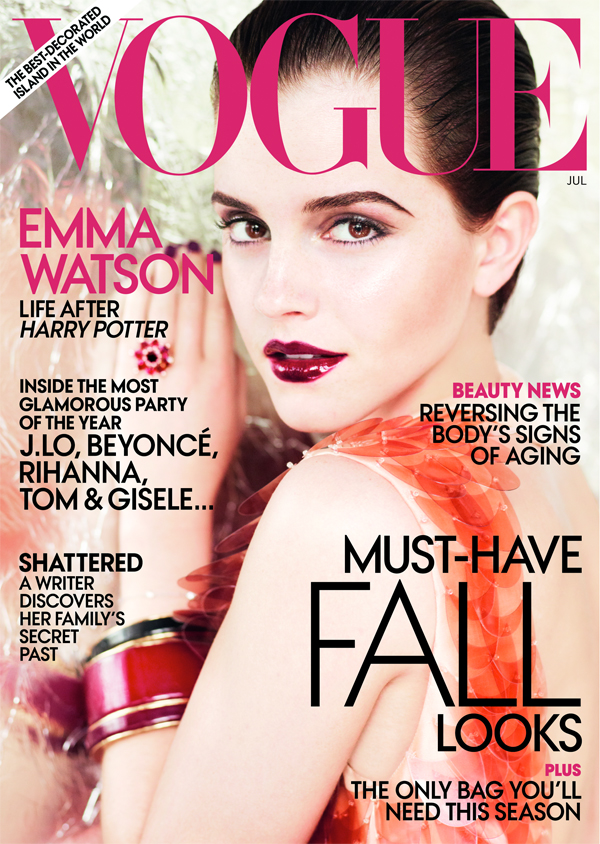 "At 21, Emma Watson has finally reached the grand finale of the Harry Potter movies that have dominated her young life. She discusses her next chapter in the July issue of Vogue, on newsstands nationwide June 21st, 2011. Ms. Watson was photographed for the cover (in Prada) by Mario Testino." Read complete article is available on Vogue.com.
Emma Watson VOGUE Cover July 2011, see more of Emma.
Oribe styles Penelope Cruz for British GQ. "I loved working with Penelope Cruz for her British GQ cover. The look was inspired by a voluminous '60s look," says Oribe.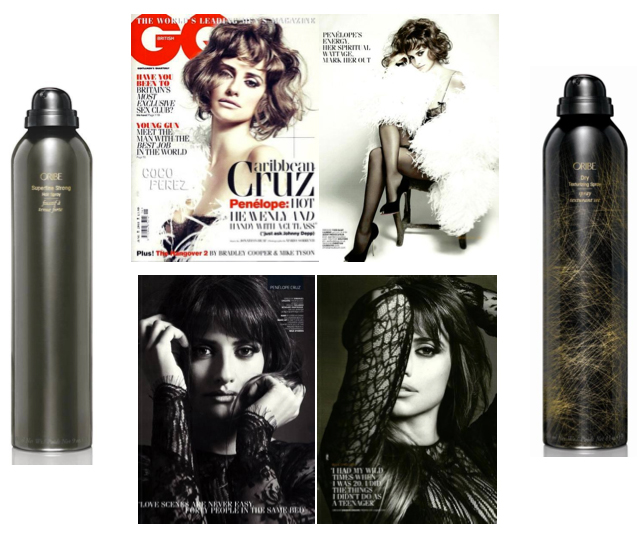 The style was partially inspired by Oribe Backstage Las Vegas, a big show I just hosted with my team at the Hard Rock Hotel. The theme there was "What's New Pussycat?" and I wanted Penelope to look like a modern-day pussycat…a sensual, seductive and confident woman who holds a sort of power over people around her.
Oribe shares with TM how to get Penelope Cruz's Stunning VOGUE Cover June 2011 hairstyle. Iconic hairstylist Oribe created care‐free beach hair to highlight Penelope Cruz's natural beauty and celebrate summer for the June 2011 cover of Vogue.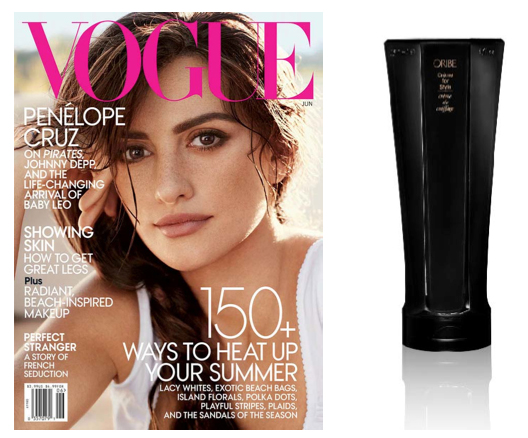 "I wanted her to have a cool, casual type of look," said Oribe. "The best part about this style is that there really are no rules – it's natural with a twist." Oribe found that his soon‐to‐be released beach spray was perfect to add separation, moisture and shine for relaxed yet elegant, simply styled locks. "It's just beautiful summer hair."
How to Get Penelope Cruz's hairdo:
TM aka Talking Makeup has the sneak peek to the cover and inside story from the new July 2011 issue of ASOS Magazine featuring cover star, ZOE KRAVITZ, 20-year-old American actress, daughter of rockstar Lenny Kravitz and Lisa Bonet (The Cosby Show) and upcoming star of X-Men: First Class (June 3).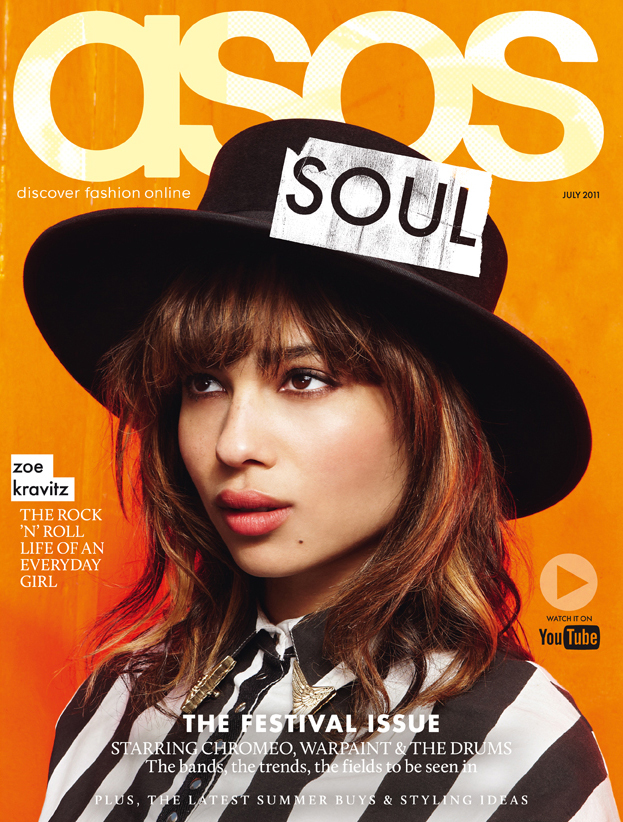 ZOE KRAVITZ for ASOS Magazine
The Rock 'N' Roll Life of an Everyday Girl
Pretty, cool, connected. She's been in the style spotlight for years thanks to her impeccable taste, uber-cool parents and fashionable friends (Jay-Z, Alexander Wang, Olivia Thirlby, Jennifer Lawrence), but with a role in X-Men: First Class, ZOE KRAVITZ is about to be as famous for her acting as she is for her wardrobe.