All Posts Tagged With: "Vogue Cover"
Oribe shares with TM how to get Penelope Cruz's Stunning VOGUE Cover June 2011 hairstyle. Iconic hairstylist Oribe created care‐free beach hair to highlight Penelope Cruz's natural beauty and celebrate summer for the June 2011 cover of Vogue.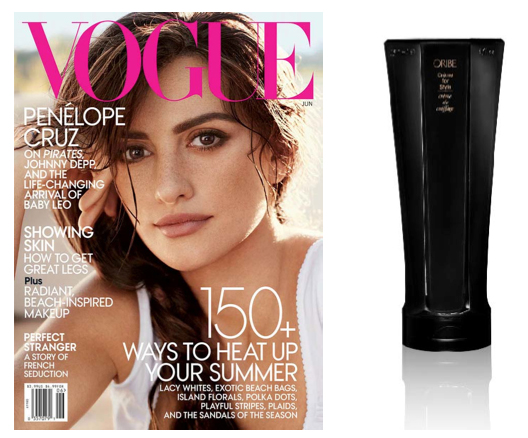 "I wanted her to have a cool, casual type of look," said Oribe. "The best part about this style is that there really are no rules – it's natural with a twist." Oribe found that his soon‐to‐be released beach spray was perfect to add separation, moisture and shine for relaxed yet elegant, simply styled locks. "It's just beautiful summer hair."
How to Get Penelope Cruz's hairdo:
Actress Jesica Biel is featured on the cover of Vogue Magazine February 2010, on national newsstands January 26, 2010. The Jessical Biel article  in Vogue is by Jonathan Van Meter and is titled: The Real Biel. Jessica is photographed by Mario Testino. For the Cover fashion Jessica is in: Ralph Lauren Collection and RRL Ralph Lauren.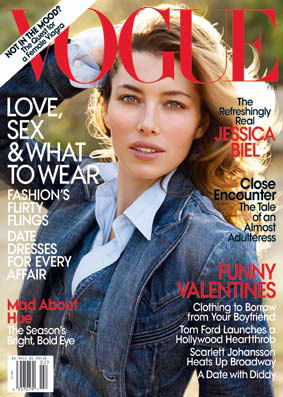 "I think my Valentine's wish would be that she be embraced by and play a larger role in the fashion world. She symbolizes everything American fashion stands for: health, beauty, fitness, and grace. She'd make a great partner for any designer" — Anna Wintour on Jessica Biel in this month's "Letter from the Editor"