All Posts Tagged With: "hollywood"
To capture Olivia Wilde's Sophia Loren inspired style, hairstylist David Babaii blow dried her wet tresses to create a shiny, frizz free foundation using Couture Colour Pequi Oil.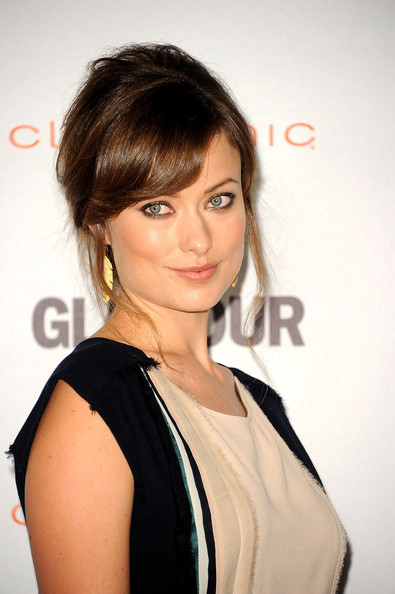 Actress Olivia Wilde Arrives at Glamour Reel Moments 2011
How to get Olivia Wilde's hairstyle:
TM & Marta Walsh has the sneak peek to December 2011 issue of ASOS Magazine featuring cover star, JESSICA CHASTAIN, the 30-year-old American actress was shot exclusively by ASOS in NYC. Jessica has starred in a string of hit films this year including The Help, The Tree of Life, The Debt, and Take Shelter. Her next project is The Wettest Country in the World slated for a Dec release co-starring Tom Hardy, Shia LaBeouf, Gary Oldman, Guy Pearce and Mia Wasikowska.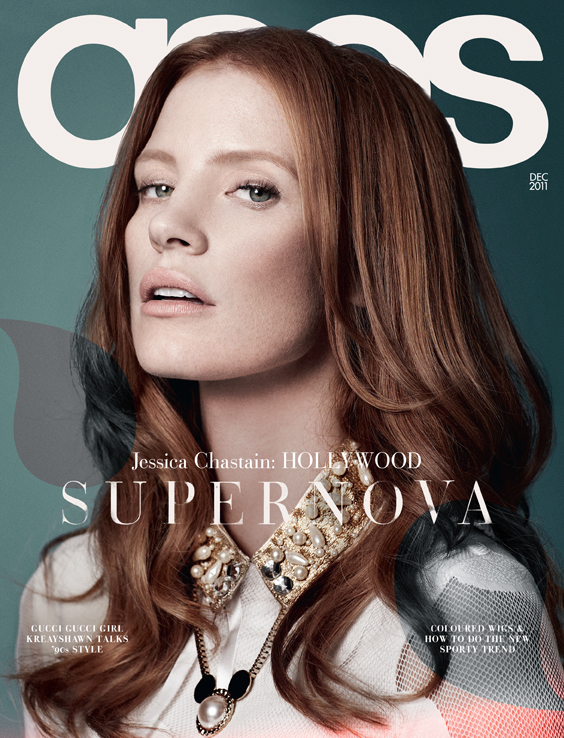 JESSICA CHASTAIN. Photo Credit: Photographer Alex Sainsbury.
Makeup Tutorial: Makeup Artist Dawn Broussard collaborated with Neutrogena brand ambassador Emma Roberts to create the starlet's look for the Hollywood premiere of "Valentine's Day."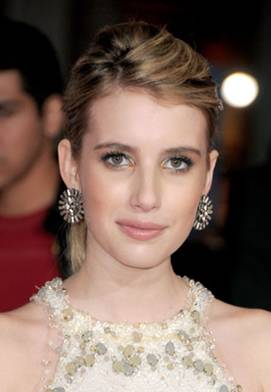 How to get Emma Roberts makeup look at the Los Angeles Valentine's Day Movie Premiere: 
Face:
To keep her skin looking beautiful on and off the red carpet, Emma regularly cleanses with Neutrogena Oil-Free Acne Wash Redness Soothing Facial Cleanser.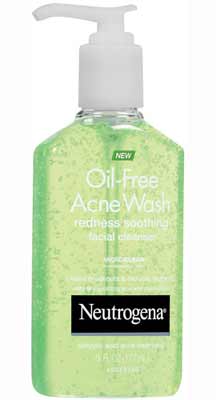 Valentine's Day Beauty: New! Very Hollywood Michael Kors Fragrance Must-Haves for Valentine's Day!
Just in time for Valentine's Day, Michael Kors introduces The Very Hollywood Michael Kors Must-Haves Set. Complete with a 1.7 oz Eau de Parfum Spray and a fabulous mini roller ball with charms, this chic gift set guarantees she will feel gorgeous on or off the red carpet.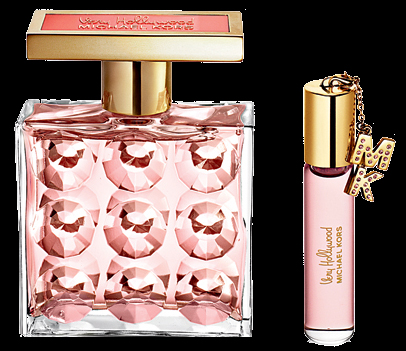 NEW! Very Hollywood Michael Kors Must-Haves Valentine's Day Set $65.00 SRP
Available February 2010 at select Macy's, Nordstrom, Belk, Dillard's, Ulta, Lord & Taylor and Michael Kors Boutiques.
Check out Michael Kors' Valentine's Day Favorites on www.veryhollywood.com!
L'Oréal Paris and Carelle have once again collaborated to create gorgeous compacts to celebrate and honor Hollywood's leading ladies. This year, L'Oréal Paris received a prestigious star on the Friends of Hollywood Walk of Fame. To celebrate this achievement, each of the three different compacts showcases shooting stars encrusted with diamonds. The three compacts are made in sterling silver and plated in a different color 18kt gold, which enhances the beauty of the stones and embodies the spirit of the award show for which it is exclusively made.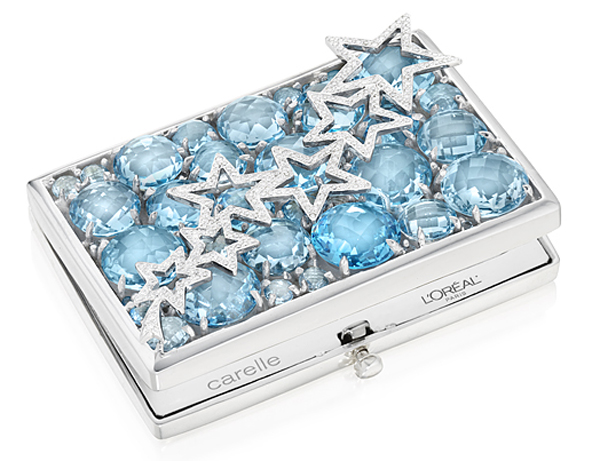 To celebrate their "Best Actress in a Feature Film" nominations, L'Oreal Paris and Carelle are thrilled to congratulate Sandra Bullock, Helen Mirren, Carey Mulligan, Gabourey Sidibe and Meryl Streep with these exclusive compact mirrors.
SNEAK PEEK: Hollywood starlets know that it's all about glamorous hair when it comes to the red carpet. At the 2010 Golden Globe Awards, the industry's most beautiful actresses will walk the red carpet in hair styles created exclusively by Fekkai stylists. Adir Abergel will tend to the tresses of nominee, Sandra Bullock and presenter, Jennifer Garner, and Renato Campora will style presenter, Kate Winslet's, locks.
Kate Hudson and Penelope Cruz both looking fabulous in CHANEL Haute Couture at the NY Premiere of "NINE", December 15th, 2009. Which CHANEL dress are you?
Penelope CRUZ was wearing a long asymmetrical satin red dress Chanel Haute Couture. The dress was specially chosen by Karl Lagerfeld for Penelope from the Chanel Conservatoire. This unique dress was shown during the Spring/Summer Haute Couture show of Karl Lagerfeld for Chanel in1989.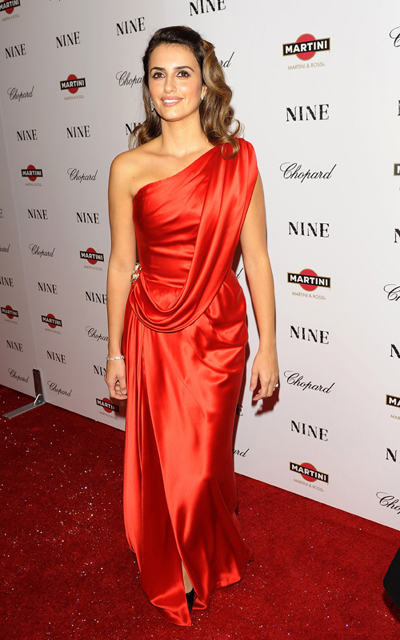 Kate Hudson was wearing an embroidered dress from the Fall/Winter 2009 Haute Couture collection.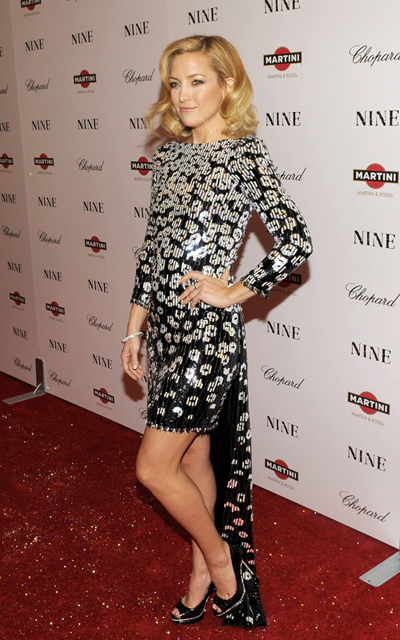 The January 2010 issue of Vogue Magazine which is on newsstands nationwide December 22nd,2009,  is featuring Rachel McAdams, the star of the highly anticipated Sherlock Holmes.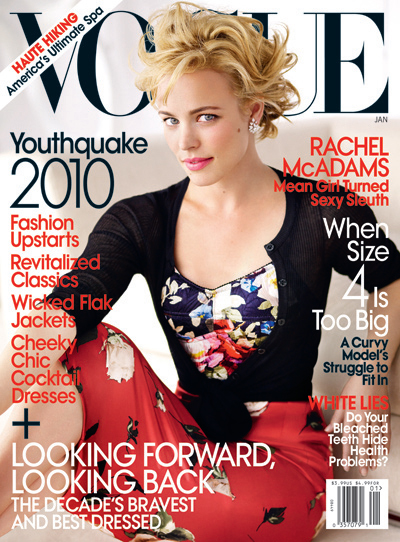 The Rachel McAdams article and interview in Vogue Magazine January 2010 is titled: Mean Girl Turned Sexy Sleuth By Sally Singer.  Photographs: Mario Testino. Cover fashion: Dolce & Gabbana; De Beers white gold–and–diamond earrings.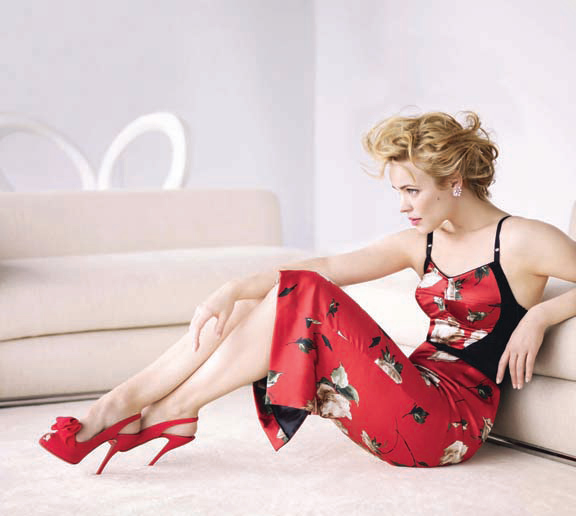 "Such a brilliant actress—not like Meryl, but she has that kind of intelligence. That brain is substantial, and if you have that along with a face you can't take your eyes off, it's so compelling. It's rare."—Diane Keaton on Rachel McAdams
CHANEL Celebrity Makeup Artist Kara Yoshimoto Bua worked with Rachel Weisz for her premiere of  The Lovely Bones on Monday, December 7, 2009.
Thanks to CHANEL Beauté Talking Makeup has the scoop on how to get Rachel's makeup look!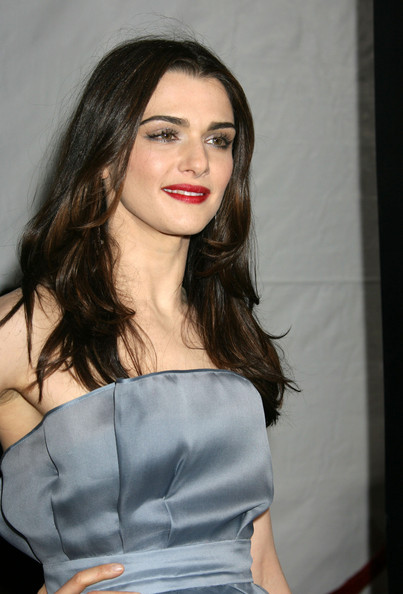 "I was inspired by the colour of Rachel's dress which was calling out for a perfectly red lip! I chose the semi-matte CHANEL Rouge Allure Laque in Dragon. I love this shade because it is a very pigmented blue true red, perfect with Rachel's fair skin, and can be worn very sheer yet give vivid colour. I wanted shimmery soft eyes to be tonal with the colour of the dress so a not to compete with the lips. CHANEL Quadra Eye Shadow in Murano has the most beautiful greenish-grey shimmers that accent Rachel's dark hair and brown eyes. CHANEL Blush Duo Tweed Effect in Tweed Rose gives her a soft hint of colour in the apples of her cheeks. Finally, CHANEL Inimitable Mascara in Noir-Black opens up her eyes by lengthening and separating her already thick lashes without any clumps!"
Bree Turner is an actress who began her journey in Hollywood as a professional dancer. Bree was a background dancer in such hit films as The Big Lebowski (1998), She's All That (1999) and Mike Myers' Austin Powers: The Spy Who Shagged Me (1999). Bree's love for performing and being on stage makes acting a natural transition. Most recently, Bree Turner can be seen opposite Katherine Heigl and Gerard Butler in The Ugly Truth.
I caught up with Bree Turner via telephone from Los Angeles early in the morning few months ago, to talk about her beginnings in Hollywood, her role film The Ugly Truth opposite Katherine Heigl, future career plans and even some beauty secrets!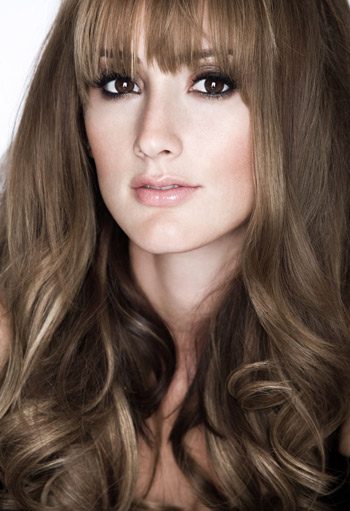 Actress Bree Turner
Marta Walsh: How did you decide on a career in acting, and what were some of your first breaks as an actress?
Bree Turner: I started out as a dancer which got me on stage. I was pretty shy as a kid so my mom decided to enroll me in a dance class, and I fell in love with being on stage and performing. I danced all through my teens and early 20's. Dancing brought me down to Los Angeles with a dance scholarship in UCLA. I heard that you can actually make money as dancer, so I got a dance agent and began working in commercials, music videos, and the Grammys. I did that for about 6 years. I then decided to pursue acting. I was so in love with being on set and movie making. I loved movies since I was a baby. It was the only thing that would calm me down. I was very colicky as a child so my mom would take me to watch movies. Grease was the movie that would stop me from crying. Dancing, performing, and being on stage is all I've done forever, it's all I really know.