All Posts Tagged With: "makeup looks"
Showing off my makeup look today:) FACE: Quite addicted to Hourglass Cosmetics makeup lately. For my foundation I used Immaculate Liquid Powder Foundation Mattifying Oil Free in Light Beige.
My Makeup
It's light, it covers, it's hydrating yet matte and contains NO Parabens, Synthetic Fragrances, Synthetic Dyes etc. Oil-free and water-resistant. Make Up For Ever HD Microfinish Powder it's THE BEST.
Total Beauty editors take one for the team to put these quickie looks to the test and get their mug shots, er, photos taken
This is a TotalBeauty.com celebrity makeup article
Celeb makeup artist created six four-minute makeup looks — can they realistically be done? Our editors prove it.
CHANEL Celebrity Makeup Artist Kara Yoshimoto Bua worked with Rachel Weisz for her premiere of  The Lovely Bones on Monday, December 7, 2009.
Thanks to CHANEL Beauté Talking Makeup has the scoop on how to get Rachel's makeup look!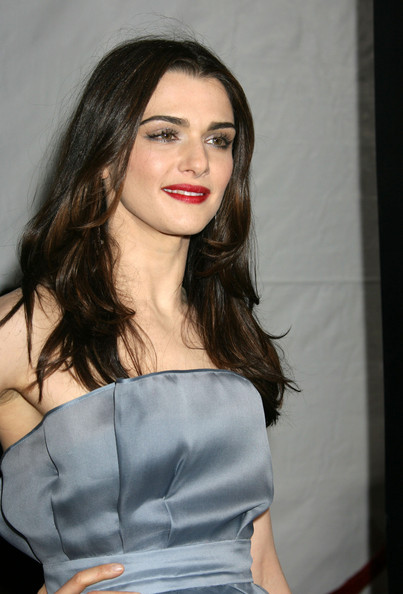 "I was inspired by the colour of Rachel's dress which was calling out for a perfectly red lip! I chose the semi-matte CHANEL Rouge Allure Laque in Dragon. I love this shade because it is a very pigmented blue true red, perfect with Rachel's fair skin, and can be worn very sheer yet give vivid colour. I wanted shimmery soft eyes to be tonal with the colour of the dress so a not to compete with the lips. CHANEL Quadra Eye Shadow in Murano has the most beautiful greenish-grey shimmers that accent Rachel's dark hair and brown eyes. CHANEL Blush Duo Tweed Effect in Tweed Rose gives her a soft hint of colour in the apples of her cheeks. Finally, CHANEL Inimitable Mascara in Noir-Black opens up her eyes by lengthening and separating her already thick lashes without any clumps!"