To capture Olivia Wilde's Sophia Loren inspired style, hairstylist David Babaii blow dried her wet tresses to create a shiny, frizz free foundation using Couture Colour Pequi Oil.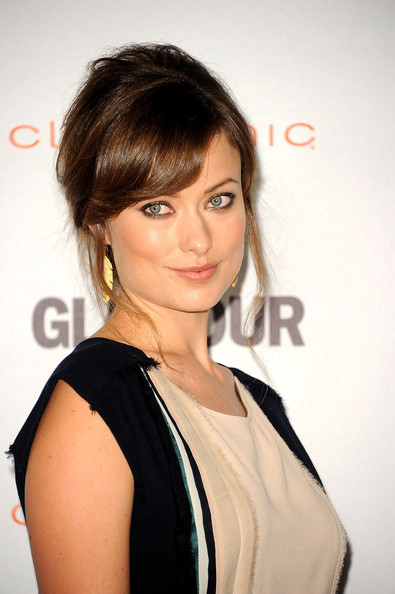 Actress Olivia Wilde Arrives at Glamour Reel Moments 2011
How to get Olivia Wilde's hairstyle: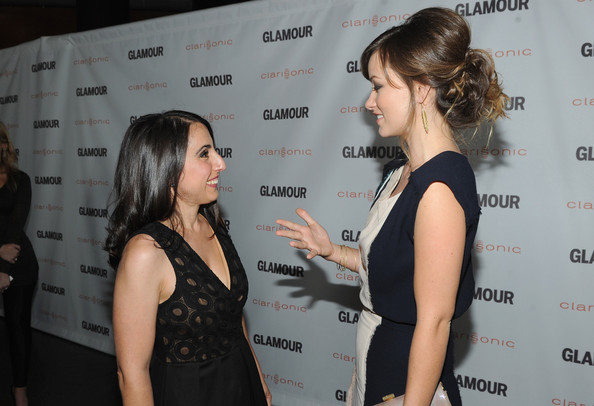 Olivia Wilde's hair
Needing only a dime size amount, he massaged it into the hair for a glistening finish. Next, he randomly curled her entire golden brown mane with a 1 ½ inch curling iron to form beautifully volumized waves. To ensure height at the root area, he sprayed IT&LY HAIRFASHION's Pure Texture Spray (www.italyhairfashion.com) directly at the root area prior to curling. After curling the entire head, David took large sections and back brushed the hair at the base and smoothed with a medium paddle brush to achieve the desired height and volume. Next, he brought all the hair back into a loose bun securing large sections into loops and twists with bobby pins, leaving thin strands free. The fringe was swept to one side blending it back into the bun. The key is to allow shorter strands to fall naturally to frame her face. He finished with IT&LY HAIRFASHIONS Pure Hair Eco Hairspray for a dazzling red carpet style.