All Posts Tagged With: "Blue Topaz"
L'Oréal Paris and Carelle have once again collaborated to create gorgeous compacts to celebrate and honor Hollywood's leading ladies. This year, L'Oréal Paris received a prestigious star on the Friends of Hollywood Walk of Fame. To celebrate this achievement, each of the three different compacts showcases shooting stars encrusted with diamonds. The three compacts are made in sterling silver and plated in a different color 18kt gold, which enhances the beauty of the stones and embodies the spirit of the award show for which it is exclusively made.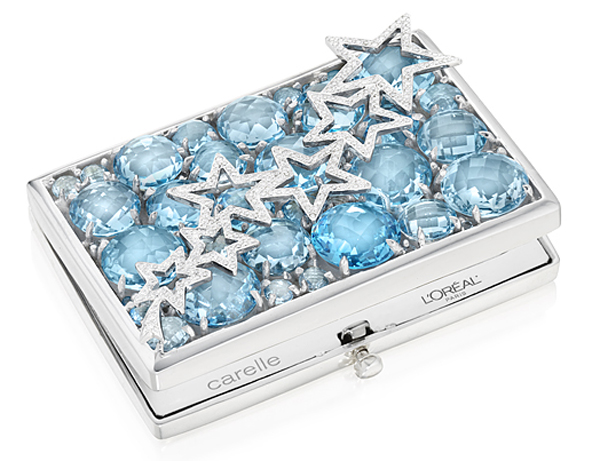 To celebrate their "Best Actress in a Feature Film" nominations, L'Oreal Paris and Carelle are thrilled to congratulate Sandra Bullock, Helen Mirren, Carey Mulligan, Gabourey Sidibe and Meryl Streep with these exclusive compact mirrors.