All Posts Tagged With: "CHANEL Haute Couture"
Michelle Williams is wearing CHANEL Haute Couture to the Blue Valentine Premiere in Cannes 2010, May 18th, 2010. Ms. Williams is wearing a pale pink embroidered dress from the 2010 Spring/Summer Haute Couture Collection. Do you love?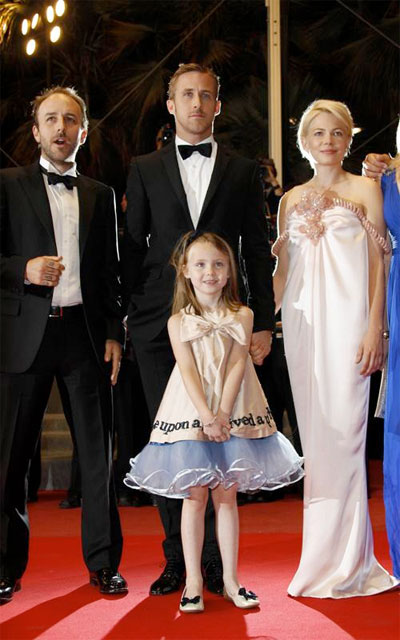 L to R: Director Derek Cianfrance, Ryan Gosling, Faith Wladyka, Michelle Williams
STRAIGHT FROM PARIS: I would love one day to attend the CHANEL Haute Couture presentation in Paris. Meanwhile all I can do is admire from the distance. I have selected some of my favorites looks from the CHANEL collection to give you a sneak peek. BTW I love the hairstyle and the true coral lips seen on the runway models. The hairstyle? It's a cross between Minnie Mouse and Hello Kitty. Better yet, I see an Asian influence, an Asian Doll perhaps, or the glamour of Shanghai. The fingerless gloves are so Karl Lagerfeld. The silver shoes add a bit of  a space-age element making the whole look very intriguing. And finally, can the skort (skirt plus shorts) make a comeback?
Which CHANEL Haute Couture Spring/Summer 2010 look is your favorite?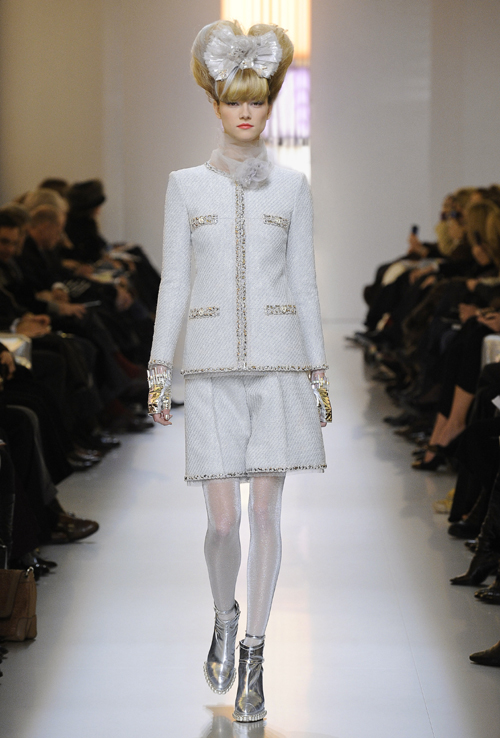 The CHANEL Haute Couture Spring/Summer 2010 collection debuted in Paris yesterday, Tuesday January 26th 2010.
Talking Makeup is excited to share with you exclusive VIP  CHANEL Haute Couture Spring/Summer 2010 photos!
Also, WATCH Karl Lagerfeld interview in French at the CHANEL Haute Couture Spring/Summer 2010 presentation: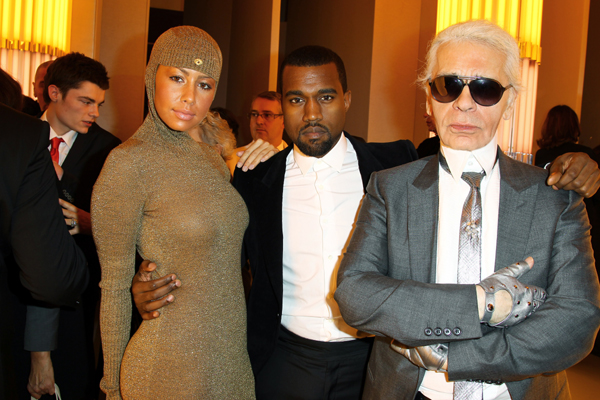 From Left: Amber Rose, Kanye West, and Karl Lagerfeld
Kate Hudson and Penelope Cruz both looking fabulous in CHANEL Haute Couture at the NY Premiere of "NINE", December 15th, 2009. Which CHANEL dress are you?
Penelope CRUZ was wearing a long asymmetrical satin red dress Chanel Haute Couture. The dress was specially chosen by Karl Lagerfeld for Penelope from the Chanel Conservatoire. This unique dress was shown during the Spring/Summer Haute Couture show of Karl Lagerfeld for Chanel in1989.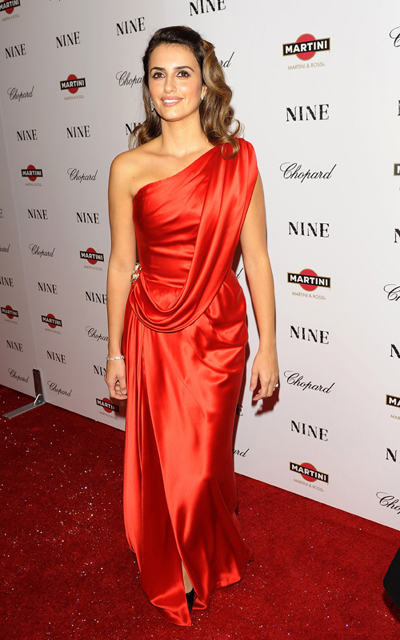 Kate Hudson was wearing an embroidered dress from the Fall/Winter 2009 Haute Couture collection.