All Posts Tagged With: "Alexa Chung"
TM aka TalkingMakeup.com has just got the word that the past week has been an exciting one for NARS! Over on the west coast, January Jones, Camilla Belle and Lucy Hale wore NARS for premieres and awards ceremonies while Alexa Chung and Tinsley Mortimer, among others, had looks created for their attendance at the launch event celebrating François Nars' newest book, Makeup Your Mind: Express Yourself in New York City. Here's a sneak peek.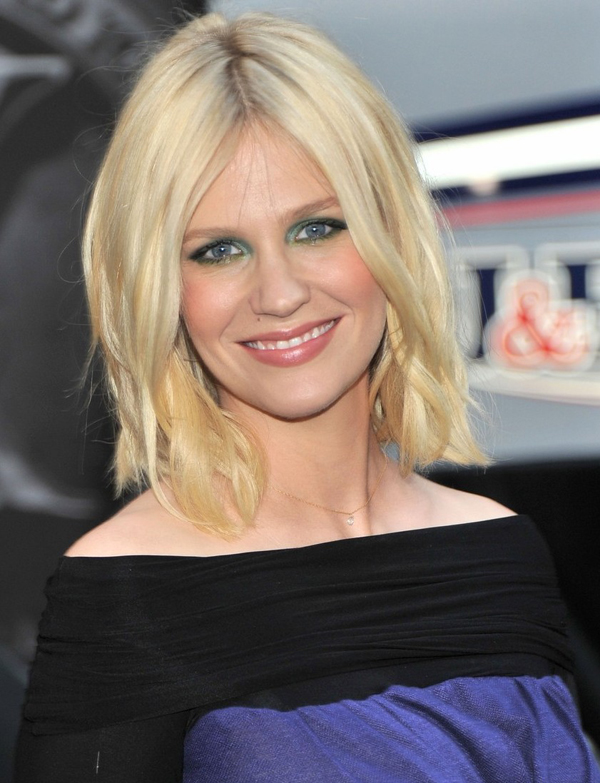 January Jones, Makeup Artist: Rachel Goodwin
At the premiere for X Men:First Class, Wednesday May 25th
NARS products used: Cap Ferrat Trio Eyeshadow (NEW for Summer 2011!)
My girl Alexa Chung is looking absolutely hot and rock and roll on the cover of ELLE UK Magazine November 2010. Alexa is my inspiration. LOVE!
As you probably know by now, Marta is 'obsessed' with interviews. I love doing interviews and I love watching interviews. For some reason I'm often drawn to British journalists like Piers Morgan or in this case today, Alexa Chung. Maybe I'm a little England home sick. Thank god I'm going back for a visit this July:) Anyways, watch this Alexa Chung interview with rock star John Mayer. It's hot right now. xo
Alexa Chung is an English television presenter who most recently hosted MTV's It's On with Alexa Chung in the US, which looks like it was cancelled after its last airing on 17 December 2009.
The CHANEL Fall/Winter 2010-2011 Ready-to-Wear Collection debuted at the Grand Palais in Paris on March 9th, 2010. Here are some photos from the CHANEL fashion show front row and VIP.
Karl Lagerfeld and Venessa Paradis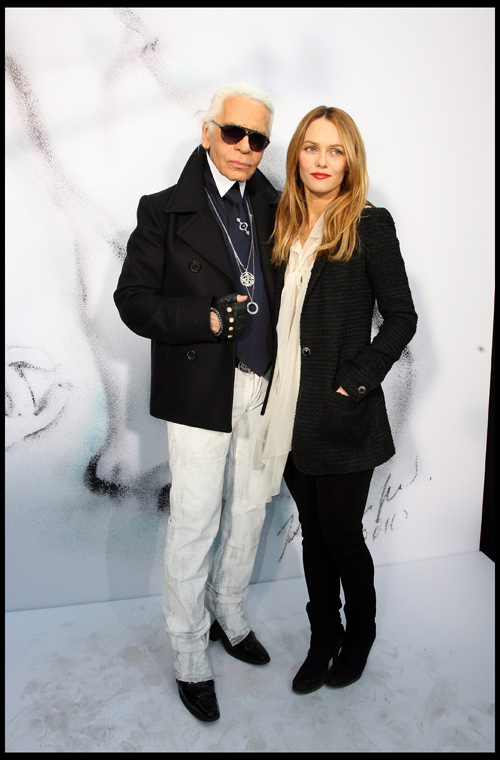 The CHANEL Haute Couture Spring/Summer 2010 collection debuted in Paris yesterday, Tuesday January 26th 2010.
Talking Makeup is excited to share with you exclusive VIP  CHANEL Haute Couture Spring/Summer 2010 photos!
Also, WATCH Karl Lagerfeld interview in French at the CHANEL Haute Couture Spring/Summer 2010 presentation: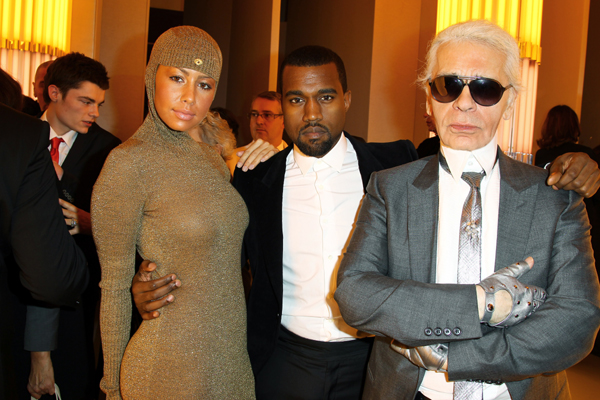 From Left: Amber Rose, Kanye West, and Karl Lagerfeld